Demonetisation: Modi says Indira ducked it in 1971 - exactly what Firstpost pointed out here
Editor's note: This article was originally published on 15 November. It is being republished in light of Prime Minister Narendra Modi's statement on 16 December that digital transactions were recommended in 1971 by the Indira Gandhi government, but no subsequent government took it up.
When Prime Minister Narendra Modi, in a televised address on 8 November, told the nation that the existing Rs 500 and 1,000 notes can no longer be used for transactions and they are now mere pieces of papers, he very well knew that a huge number of zero-balance accounts were going to witness sudden activity from the very next morning.
Modi is not Indira Gandhi and 2016 is not 1974 when TA Pai, then Union minister for heavy industry told Gandhi: "Currency has no complexion and it is neither white nor black." (Declassified black money files of prime minister's office, no 37 (465)/74 PMS).  Unlike Gandhi, who in a letter dated 24 August, 1974, to all chief ministers, sought 'selective action' against 'bigger people' that could be publicised to counter the perception in the public mind and in Parliament, Modi and his officers were well prepared in advance to scrutinise the shades of unaccounted stash in the country, even if that meant severe criticism of his government.
Hours before Modi's address to the nation, FINEX server, operated by Financial Intelligence Unit (FIU-IND) was upgraded and re-tested to analyse real-time Cash Transaction Reports (CTR) and Suspicious Transaction Reports (STRs) received from all the private and state-owned banks scattered across the country. The activities in zero-balance accounts following the prime minister's announcement is being immediately relayed by the banks to the FIU and various other agencies connected to the server to unearth potential hoarders and sophisticated network of black money operators. The collective effort of bank and intelligence officers is to analyse the volume and pattern of transactions if they are found to be inconsistent with the declared profile of an account holder.
A top government official said that as anticipated, a spurt in activities in Jan Dhan accounts — which are meant for weaker sections and low income groups — has been reported from Bihar, West Bengal, Delhi and Madhya Pradesh. Although the Finance Ministry had made it clear that junked currency notes of up to Rs 2.5 lakh in bank accounts will not be reported to the income tax, the surge in suspicious activities in the zero-balance and Jan Dhan accounts has come under the scanner of financial and intelligence agencies.
Explaining the logic behind massive banking data analysis launched by the agencies since Modi's decision to demonetise high-value currency notes, the official said, many hoarders are trying to convert black money by 'hiring' bank accounts from small depositors for a monthly rent which is not only a criminal offence under sections 420 and 120 (B) of the Indian Penal Code, but it also attracts sections 3 and 4 of the Prevention of Money Laundering Act (PMLA) for introducing, layering and transferring black money through legitimate banking channels.
"Those heaving a sigh of relief after using illegal means to turn black money into white will soon hear a knock on their doors," the official warned.
A government note reviewed by this writer for Firstpost reveals that FIU will also share bulk data with the domestic spy agency, Intelligence Bureau (IB), which has a strong team of officers to independently analyse and generate red-flag indicators for banks to freeze suspicious accounts instantly.
"Information about the suspected accounts is being shared with the state governments. All the zero-balance and Jan Dhan accounts witnessing sudden and suspicious activities and included in CTRs and STRs will be recommended for freezing in the next couple of weeks," a source privy to the ongoing massive operation said adding that some deposits are also being monitored manually besides core banking software.
The government note suggests close monitoring of Card Payment Gateways (CPG), Real Time Gross Settlement Systems (RTGS) and National Electronic Funds Transfer (NEFT) following intelligence inputs on November 11 that some black money enterprise is charging commission up to 40 percent to convert the unaccounted cash into legal tender through online transfers. Sudden transactions over a threshold of Rs 5 lakh to inactive bank accounts will be scrutinised by the banks, which are supposed to file a report specifying the nature and value of the transactions.
All escape routes choked
In June 1972, a Gujarat Congress leader, Somjibhai Damor, had asked Gandhi to allow the exchange of black money stashed by individuals with the new currency which he suggested should be transported to various banks and treasuries camouflaged as ballot papers. (Declassified black money files of prime ministers' office, no 37 (465)/72 PMS). Damor's hilarious idea was aimed at giving amnesty to racketeers considered to be close to the powers that were. Forty-four years later, Modi caught them unawares and vulnerable.
Besides, using CTRs and STRs to nab the culprits, the Modi government has also barricaded all the known passages through which hoarders may channelize unaccounted money without paying penalty under tax laws. Sources said the FIU and IB have also asked for daily bulk data from Money Transfer Service Schemes (MTSS) like Western Union, Money Gram and UAE exchange for detecting, examining and reporting suspicious transactions to the prosecuting authorities.
Modi's intention is to also dismantle the intricate networks and modules peddling Fake Indian Currency Notes (FICN) into the financial system. With his game-changing move, Modi has forced the closure of sophisticated currency machines operating in Pakistan. The high quality FICN was subsequently smuggled into India by self-financed criminal networks in West Asia, South Asian regions and China using staging post countries like Nepal and Bangladesh via UAE, Malaysia, Thailand and Sri Lanka.
India has been raising the issue at various international forums for the last several years. The voluminous documents and dossiers handed over to UN Security Council and the Financial Action Task Force (FATF), an inter-governmental body, had failed to garner desired response until Modi struck last week, rendering various modus operandi adopted by Pakistan's ISI completely useless.
Although Gandhi, known for her strong leadership, could not nip the black money menace in the bud, she had told her finance minister YB Chavan in May 1971 that "the problem of black money can only be tackled through some person who feels very strongly about it." (Declassified black money files of prime minister's office, no 37 (465)/71 PMS). 
Is Modi the man she was hinting at?
India
Residents of Ghoramara and Mousuni are being being moved to safety by the West Bengal government as tidal waters and rainfall pose grave risk to their lives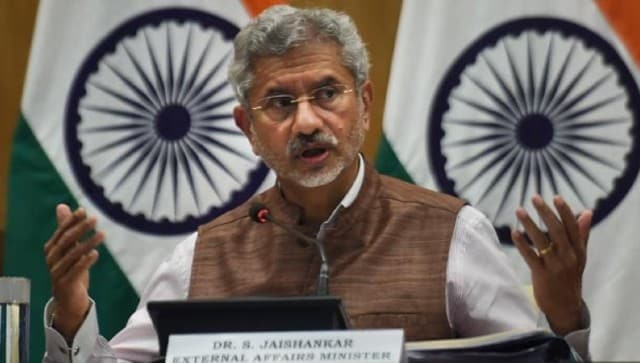 World
But through the bonhomie, India would do well to keep one eye firmly on another partner in West Asia with whom it has enjoyed cordial ties largely based on its energy requirements: Saudi Arabia
India
Frontline and healthcare workers were assigned additional duties to help manage the public health emergency. But while the number of tasks expected of ASHAs kept increasing, the protective gear dwindled