DMK launches strike to demand Cauvery Management Board, leads protest to Marina Beach; transport affected
The protests in Tamil Nadu over the constitution of the Cauvery Management Board are set to continue on Thursday.
The protests in Tamil Nadu demanding immediate constitution of the Cauvery Management Board intensified on Thursday with DMK-led Opposition parties organising a statewide strike.
Party cadres led by DMK working president MK Stalin also launched a protest march to Marina Beach on Thursday, reports said.
Road transport between Karnataka and Tamil Nadu was hit as government and private groups decided to stay off the roads on Thursday, according to Deccan Herald. The DMK-led strike has been supported by others including Opposition-affiliated trade unions.
There are already signs of normal life being affected in various parts of the state because of the protests. According to reports, Karnataka State Road Transport Corporation (KSRTC) cancelled 250 buses to Tamil Nadu. The Hindu further reported that around 5 lakh trucks across Tamil Nadu will also stay off the roads.
This decision was taken at a meeting held by South Zone Motor Transporters' Welfare Association on Wednesday.
Meanwhile, ANI tweeted images of bus service being interrupted in Hosur and Chennai in Tamil Nadu.
Bus services interrupted in Hosur after call of Bandh over constitution of Cauvery Management Board #TamilNadu pic.twitter.com/SmCLgPKpy8

— ANI (@ANI) April 5, 2018
#Visuals from Chennai after Bandh called by opposition parties over constitution of #CauveryMangementBoard #TamilNadu pic.twitter.com/h7wxXHEdAo — ANI (@ANI) April 5, 2018
On Wednesday, the Cauvery issue continued to rock Tamil Nadu for the fourth consecutive day with protests by DMK and other Opposition parties, while two outfits opposed IPL matches scheduled in Chennai, even as a man who had consumed poison allegedly over the river water row died.
DMK held protest demonstrations across Tamil Nadu, in which cadres of its ally Congress and other friendly outfits including Viduthalai Chiruthaigal Katchi participated.
Former city mayor M Subramanian and sitting legislators including Sekar Babu were among the leaders of the main Opposition who led the demonstrations in Chennai.
In Coimbatore, over 300 DMK workers, led by MLA N Karthik, were arrested when they attempted to stage a demonstration in front of a BSNL office.
In a novel protest, some 200 workers of DMK's youth wing came with some bulls and squatted on the road, putting rats in their mouths, in a symbolic gesture that farmers would have to consume rats if the Cauvery Management Board was not set up.
CPI state secretary R Mutharasan led a rail blockade at Basin Bridge in Chennai. Similar protests were held in several parts of the state by CPI, including the one by former legislator Sivapunniyam at Peralam near Tiruvarur.
Protest demonstrations were also held in neighbouring Puducherry in front of Central government offices.
Manithaneya Jananayaga Katchi chief and sitting MLA M Thamimun Ansari asked if IPL matches were needed when "farmers are shedding tears and people are yearning for drinking water".
With inputs from PTI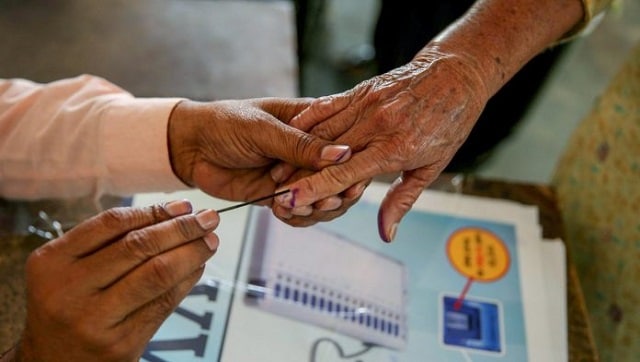 Politics
Virudhachalam is an Assembly/Vidhan Sabha constituency in the Cuddalore district of Tamil Nadu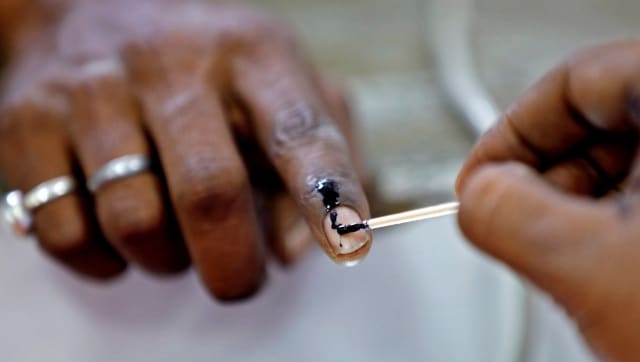 Politics
Tittakudi is an Assembly/Vidhan Sabha constituency in the Cuddalore district of Tamil Nadu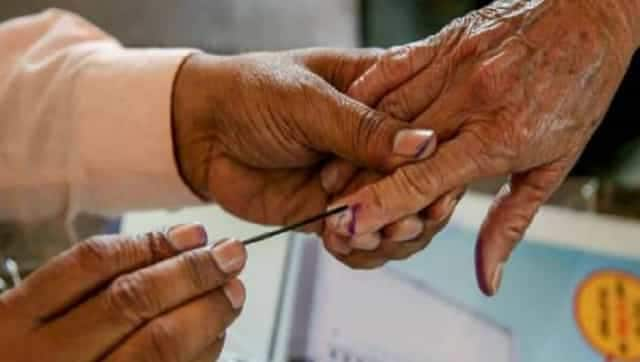 Politics
The voter turnout in the Jayankondam Assembly seat in the 2016 election was 81.40 percent