Delhi's Drug Crisis: With poison cheaply available and few rehab options, addiction grips heart of city
The addiction issues of the youth of Delhi aren't as obvious as their counterparts in Punjab, but for those who wish to see, the problem is as clear as day.
Editor's Note: This four-part series details the drug crisis in the nation's capital and takes a close look at the victims of drug abuse, their families, the doctors who treat them and the government officials attempting to fight the menace. 
'Delhi Welcomes You.'
A big blue board conveys this peaceful message at the Delhi-Gurugram border.
Covered in truck fumes, that board is 400 kilometers away from the northern state of Punjab, where white powders have embittered the flavour of the Green Revolution, where many young men and women still leave home—not for school or college—but for public bins to inject needles into their arms, to escape their surroundings or the disappointment of reality compared to their idea of happiness.
As per the National Crime Records Bureau (NCRB) data, at 51.6 percent, Punjab has the highest percentage of young people who abuse drugs. That's 18 times the national average of 2.8 percent. The addiction issues of the youth of Delhi aren't as obvious as their counterparts in Punjab, but for those who wish to see, the problem is as clear as day.
Firstpost walked the narrow streets leading up to ghettos in Seelampur (North East Delhi), New Seemapuri and Bhalswa Dairy (North East Delhi), Sultanpuri (North West Delhi), Sangam Vihar (South Delhi), Turkmaan Gate (North Delhi) and Loni (on the UP-Delhi border).
In some areas, prescription-based drugs such as Avil (anti-inflammatory for aches and allergies), Siazepam (tranquilising muscle relaxant) and Nitrazepam (short-term relief from insomnia and anxiety) were being sold over the counter.
Mothers opened up about how they're paying the moral and financial price for their childrens' addictions. They held out blackened aluminum foils and explained how smack is inhaled, when the foil is lit from below.
This one-time high costs between Rs 250 to Rs 300. Peddlers who confessed they get paid as little as Rs 100 a day attempted to sell us a red and white puncture tube and a tiny stapled packet of woven gaanja (cannabis) each for Rs 50.
It is quite easy to spot an ad for a 'nasha mukti kendra' behind auto-rickshaws, or on public walls. Until last year, Delhi had five de-addiction establishments funded by the government and managed by NGOs.
This year, a sixth centre opened up for women addicts in Parda Bagh, in Old Delhi, and another sprung up in Alipur near Jehangirpuri, an area home to a large cluster of slums which comprise mostly rag pickers.
Yet another centre, exclusively for children, came up in Amberhai, in South West Delhi's Dwarka region. Some of these centres have 15 beds. Others have twice that number.
Delhi also has approximately 500 to 700 private centres, mostly run by recovering addicts who, naturally, understand both the psyche of the addict and the way back.
Homeopaths and ayurvedic specialists said allopathy often fails because addicts get hooked on medicines during treatment. They also said 80 percent addicts relapse after the standard 28-day detox treatment offered in government hospitals.
Although there aren't any recent surveys which map the number of addicts in Delhi, doctors managing these centres peg the figure around 2 lakh.
Last year, Ministry of Social Justice and Welfare collaborated with AIIMS' National Drug Dependence Treatment Centre to conduct a national and state-wise survey of people who abuse drugs.
In response to an RTI filed in May 2016 asking Delhi's government hospitals for information on de-addiction services offered, the data that revealed shocking details: Specialised drug de-addiction services were stopped at Safdarjung Hospital and Vardhman Mahavir Medical College, while Lady Hardinge Medical College and Sucheta Kriplani Hospital had just one individual—a child—admitted for drug addiction in the inpatient department in 2014-2015. No one was admitted to the inpatient department for drug treatment in 2015-2016 in these hospitals.
Responding to the RTI query, Institute for Human Behaviour and Allied Sciences (IHBAS), which is operated by the Delhi government, stated they have 20 beds for de-addiction.
Earlier this year, the Delhi government, acknowledging the critical and complicated nature of the problem, formed an intersectoral committee.
In February, under the chairmanship of the chief secretary, Delhi government, a meeting of the Intersectoral Coordination Committee was convened.  The use of the word intersectoral was the first formal proof and a reassurance that the state was finally responding in earnest.
Secretaries of the Departments of Education, Social Welfare and Health and Family Welfare made presentations. The Delhi Police and Narcotic Control Bureau and Delhi Zonal Unit also weighed in.
The Narcotics Bureau reported 11 vacancies of intelligence officers in the state and an area specific chart of drug types and trafficking hubs that covered almost parts of Delhi, including IGI airport, Uttam Nagar, Saket for heroin and cocaine, colonies in Majnu ka Tila, Nizamuddin, Old and New Delhi railway station as hubs for charas, gaanja and hashish.
The Narcotics branch of the Delhi Police brought to the notice of the committee that kits available with the Narcotics Control Bureau were unable to detect any New Psychoactive Substances (NPS) except Ketamine.
These, by definition, are a range of drugs which mimic the effects of popular drugs such as cannabis, cocaine, ecstasy and LSD. They also shared that under the Drugs and Cosmetics Act 1940, the police had a very limited role to play and cognisance can be taken only on the complaint of a drug inspector.
Recently, a provision under section 36 AC has been introduced in this Act.  However, this is limited to only spurious and adulterated drugs. In this regard, to curb the menace of drugs, the police need additional powers.
Firstpost also spoke to psychiatrists on the committee drafting the new mental healthcare bill who expressed their discontent about drug addiction still falling under the purview of the Ministry of Social Justice when it is ought to be under the Ministry of Health and Family Welfare.
The series will also explore two aspects closely associated with addiction: Crime and the rising number of children and juvenile addicts. With regard to the former, Jyoti Singh's rapists had a history of addiction. Firstpost also interacted with those who have worked closely with addicts inside Tihar.
As per a survey conducted by the Delhi Aids Control Society (DACS) earlier this year, 23,240 street kids have used drugs. Their report, a copy of which is with Firstpost, stated that only six hospitals offer inpatient de-addiction services that exclusively cater to children and have just 30 beds between them.
Outside Central Delhi's Hanuman Mandir, we spotted children smearing Iodex on bread. Others sniffed white fluid on handkerchiefs. They called this 'sulechan' (solution). Other children told tales of loneliness and poverty. They explained that drugs offered them "protection" against the police and also caused them to turn to a life of petty crime to feed their habit.
This series isn't just about facts numbers and policies, but the highs and lows of a society that is slowly turning many of its own away.
Find latest and upcoming tech gadgets online on Tech2 Gadgets. Get technology news, gadgets reviews & ratings. Popular gadgets including laptop, tablet and mobile specifications, features, prices, comparison.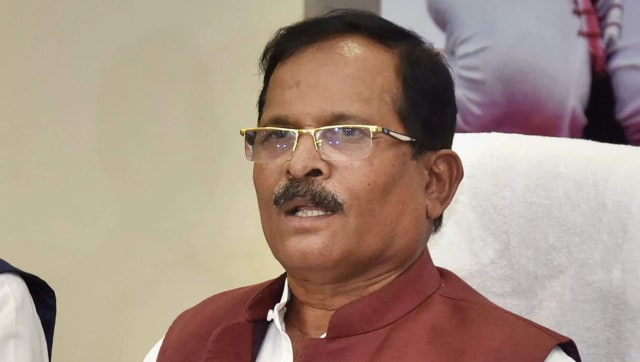 India
Sawant told reporters that a team from AIIMS has reviewed the treatment being given to Naik at the Goa Medical College and Hospital, and is happy with the line of treatment
India
Srinagar is totally dependent on supplies of essentials such as petroleum, LPG, kerosene, vegetables, poultry and mutton, as well as other grocery items, from outside via this road
World
A YouGov survey this month of roughly 19,000 people in 17 countries and regions showed that most were distrustful of a COVID-19 vaccine made in China