Delhi woman beaten, paraded naked by bootleggers for helping DCW; police to bust illicit liquor racket
woman who helped the Delhi Commission for Women (DCW) and police to bust an illicit liquor racket in outer Delhi's Narela
New Delhi: A woman who helped the Delhi Commission for Women (DCW) and police to bust an illicit liquor racket in outer Delhi's Narela, was allegedly beaten and her clothes torn by other women of the locality who apparently were involved in bootlegging, police said.
Terming the incident as "shocking and shameful", chief minister Arvind Kejriwal on Thursday urged Lt Governor Anil Baijal to intervene and take action against local policemen who were allegedly colluding with those running the racket.
Police have registered a case under various sections of the Indian Penal Code against the women involved in the
incident.
Utterly shocking and shameful that this is happening in the capital of India. I urge Hon'ble LG to immediately intervene, take action against local policemen and ensure everyone's safety https://t.co/Den926EgML

— Arvind Kejriwal (@ArvindKejriwal) December 7, 2017
DCW chief Swati Maliwal has alleged that the woman had tipped off the Commission about illegal liquor sale during an inspection in Narela area last night after which she was today attacked by a mob of over 25 people and was assaulted with iron rods. "Her clothes were torn and she was paraded naked in the area and the entire incident was filmed and the video was allegedly shared in the area by these criminals.   "The entire incident proves complete lawlessness and zero fear of law in the area and it is shocking that police did not take any action to protect these women," Maliwal said. In a video which was shared by Maliwal on her Twitter handle, the victim alleged that she was threatened and asked to not raise her voice against liquor mafia. "I was dragged and disrobed. A police personnel tried to stop them from meting out such inhuman treatment but he was also thrashed. They also said that they would do the same with Maliwal and other women who will oppose their actions," the victim said between sobs in the video.    
For helping DCW bust liquor den, woman beaten with rods, her clothes torn. @SwatiJaiHind https://t.co/mxj2SpIizo — Shalu (@Shalupcrf) December 8, 2017
Maliwal, in turn, summoned the deputy commissioner of Police, Rohini District, to appear before the women's panel and submit an action taken report along with details of the FIR registered in the incident of attack on the woman.
Rajneesh Gupta, DCP, Rohini, said, that the woman was beaten and her clothes were "torn a bit", but denied she was
paraded naked. The injuries are blunt and there is no fracture, he said, adding that the woman has always been associated with police in their action against bootleggers.
Maliwal also sought details of the FIRs registered over liquor being sold illegally in Narela and surrounding areas over the past five years. Maliwal claimed to have received several complaints from the women residents regarding sale of illicit liquor and drugs in certain houses in the area.
On Thursday  night, the local police confiscated 300 bottles of liquor from a house after they were provided information about it by a DCW team. The house from where the liquor was seized was barely a few meters from the police post, Maliwal said, adding that "such illegal business is flourishing on a very large scale in Narela in full public view and knowledge of the local police".
"It appears that the illegal activity of selling liquor in homes is occurring with active connivance and protection of the police," she said in the summons to the DCP. She also sought copies of all complaints along with status reports against police officers in the area regarding their inaction or collusion with people selling liquor in their houses.
"This house as well as many other houses in the area, have been selling illegal liquor for years. Please inform what action has been initiated by the Delhi Police to curb this menace," she said in the letter while asking the DCP to appear in person before the panel on 12 December .
The Delhi Police, in its Twitter, said
Incident referred to is reaction and quarrel by some ladies of same JJ cluster as victim. Injuries simple as per MLC. Case already registered against accused ladies. Incorrect that Police Post is 50 Mtrs away. Nearest Police Post about 5Kms away.

— Delhi Police (@DelhiPolice) December 7, 2017
"This year so far the Delhi Police has stepped up action and registered 55 cases under the Excise Act in this area. Consistent action being taken against illicit liquor by local Police which will continue. Matter being further looked into by the DCP Rohini," it said. In a reply to the post by the police, Maliwal tweeted,
Shameful 2 term incident as 'quarrel' when ppl who attackd Praveen, threatend her & DCW team in front of me last night. Also no MLC records someone's insult on having been paraded naked! She has iron rod marks on body & is still hospitalised! Police Maalkhana is at 50 m, pl chk! https://t.co/U5PJuIPFQk — Swati Jai Hind (@SwatiJaiHind) December 7, 2017
Entertainment
"She was a treat to watch on stage," Manoj Bajpayee said of Surekha Sikri's demise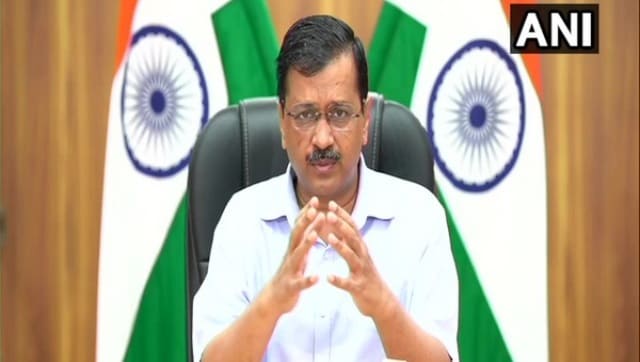 India
The Delhi government has allowed academic gatherings at schools and colleges from Monday under the seventh phase of the easing of lockdown. Students, however, won't be allowed to physically attend educational institutions
India
This year, Eid al-Adha is being celebrated amid the fear of resurgence of the coronavirus pandemic after a drop in the number of active cases