Delhi will soon get a comprehensive action plan to control pollution, says EPCA chairperson
Dr Bhure Lal, the Chairman of EPCA, told Firstpost that public awareness in Delhi on measures which can be taken to reduce pollution has increased from earlier.
Delhi's Air Quality Index has dropped to the 'very poor' level. Weather analysts also fear a smog-like situation due to an increase in stubble burning in the nearby states of Punjab and Haryana. But residents allege that adequate measures to create public awareness were not initiated in Delhi as required by the Graded Response Action Plan before the air quality started deteriorating. As per this plan, information dissemination through social media and mobile apps should be carried out to inform people about the pollution levels. The contact details of the control room should be made known, and people should be enabled to report polluting activities or sources to the concerned authorities. Residents allege that these measures were not taken in Delhi. Ashutosh Dixit, an office-bearer of United Residents Joint Action, a common platform of Residents Welfare Associations in Delhi said that the body observed no such awareness measure to control pollution carried out by the government agencies. He said to Firstpost, "We have seen NGOs taking such measures, but not government agencies." In this context, Firstpost interviewed Dr Bhure Lal, the Chairman of Environment Pollution Control Authority (EPCA). Following are excerpts from the interview—
Q. There has been concern among many in Delhi that adequate measures to create public awareness to prevent air pollution have not been taken by government agencies. What are your comments?
A: All the concerned pollution control bodies in the states which have areas in the National Capital Region have been told to create public awareness about preventing pollution. It is the duty of these authorities to disseminate information. They have already put up air quality monitoring stations everywhere, and I think dissemination of information is also taking place.
Q. Was there not a need for structured efforts to connect to the people, either through social media or through mainstream media?
A: I agree with you that publicity is not happening in a structured manner. But I think that awareness to contain the menace of pollution among people has been enhanced from what it was in the last year. Some practices have been set in motion and in due course of time, they will become a habit among the people. There is now a strong feeling among families who have multiple cars to restrict the use of these vehicles. This awareness was very essential, as it would have been very difficult if every family member had come out of his or her home with a car. There is a growing realisation that the environment is essential for us. Environmental degradation means additional hospital admissions, more patients afflicted with bronchitis and asthma, cardiovascular disease and cancer etc. Let us hope for the best. The people's co-operation is needed, without which this problem cannot be solved. But there is always room for improvement in the publicity measures already taken.
Q. How effective have the measures to control air pollution been, especially at a time when it is being claimed that the dust storm in Saudi Arabia and stubble burning in neighboring states are major causes of smog in Delhi, rather than sources based within the city.
A: As per recent studies, dust storms in Kuwait, Iraq and Saudi Arabia along with stubble burning in nearby states have caused smog in Delhi. But if it is said that Delhi has no pollution, I beg to differ. We also have our own sources of pollution such as vehicular pollution, garbage burning, industrial pollution and dust on roads. We can see that construction activity is going all over in Delhi. We had stopped construction activities when the air quality index was severe. During those days 80,000 trucks were detained at the border for six days. If this had not been done, the situation would have further worsened. It led to a reduction in air pollution to the extent of 15 to 20 percent.
Q. Can stopping the trucks be considered a pragmatic pollution control measure, especially when there is no road to bypass Delhi for trucks bound to nearby states like Punjab?
A: Throughout the winter, these measures should be followed when the air quality is severe. The ban on the entry of trucks is lifted as soon as the air quality improves. Many of these trucks carry essential and perishable items. They have to go to a certain destination. There is a limit to how long we can stop them. But we have stopped crushers, hot mix plants, brick kilns, cement mix plants.We have also fined the National Highway Authority of India for not following the norms of controlling air pollution caused by dust arising out of construction activities. We have also fined the metro for the same reason. As per the norms, they have to sprinkle water to prevent dust from spreading from the construction sites. We requested the metro authorities to introduce additional coaches and they agreed, and they  also increased the frequency of the service.
Q. What will be the future course of action of the EPCA to control pollution?
A: We have already published a plan which is called the Graded Action Response plan, which mentions the steps to control pollution that are being taken. According to this plan, if the air quality is poor, than we should ensure that it does not result in further deterioration. But the steps which have been taken till now under this plan are mostly short-term measures. We have devised a Comprehensive Action Plan to battle pollution. This plan is pending before the Supreme Court. In this plan, we have proposed a slew of emergency, short, medium and long-term measures to control pollution.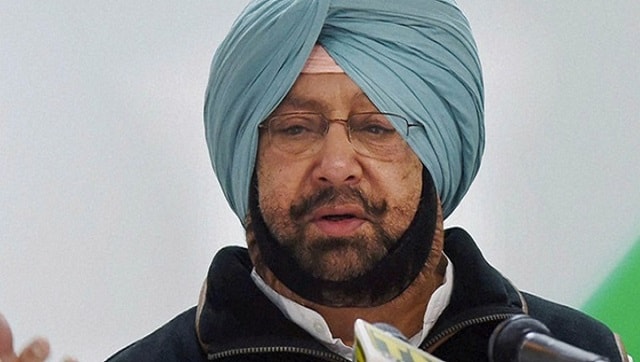 Politics
Making it clear that he had no intention of quitting politics, Singh said there was no question of supporting Sidhu, who was 'clearly mixed up with Pakistan and a danger, as well as a disaster, for Punjab and the country'
India
Haryana Additional Chief Secretary Devender Singh said the probe will be conducted by a retired judge and will be completed within a month. Former SDM Ayush Sinha will remain on leave during the time, he said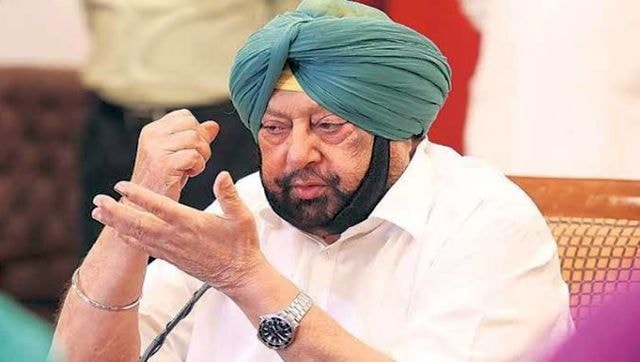 Politics
The reaction comes after it was revealed that over 50 MLAs had written to Congress chief Sonia Gandhi, demanding that he be replaced