Delhi wants a pollution-free Diwali: Officials consider slew of measures; may shut power plants, hold surprise drills
Delhiites may not face a repeat of 2016, as as the national capital is better prepared this year, mulling in several measure to crub air pollution.
On the eve of Diwali, Delhi is leaving no stone unturned to ensure air quality level doesn't deteriorate like it did last year, when it worsened to alarming levels. The national capital is better prepared this year, putting in place several measures to curb air pollution. From closing pollutant power plants, to surprise checks and drills, the government is prepared to tackle the problem head-on.
Speaking to Livemint, Environment Pollution (Prevention and Control) Authority (EPCA) chairperson Bhure Lal said, "Difficult situations demand tough responses and solutions, and Delhi-NCR is faced with a really difficult situation each winter when air pollution levels spiral out of control. EPCA and other agencies of the government are prepared to take tough decisions which will help clear the air."
EPCA is the nodal authority for tackling pollution in the national capital.
With an air quality index (AQI) of 306 on Wednesday, the city's air quality was recorded as "very poor" by the Central Pollution Control Board (CPCB), and the possibility of it turning "severe" is looming large.
Graded Response Action Plan
The most effective measure in place is the Graded Response Action Plan (GRAP), which involves several stringent action against burning of waste, industrial pollution and transport sector emissions.
The Supreme Court-monitored plan, which was notified by the Union Environment Ministry in January, will be implemented in winter for the first time.
GRAP defines measures to be taken based on air quality on the basis of PM 2.5 and PM 10 particulate matter in the atmosphere, Hindustan Times reported.
State pollution boards have been directed to form teams which will flag violations. In case of a sudden spike in pollution level, the team will rush to the spot, analyse the reason and take appropriate action.
Measures under the GRAP's "very poor" and "severe" categories came into effect from 17 October, and they will remain in force till 15 March.
Installation of monitoring stations
Delhi and neighboring states will install temporary units to monitor air and noise levels in the city. The Delhi Pollution Control Committee (DPCC) will set up 20 additional monitoring stations to boost air quality surveillance, Hindustan Times reported.
Of the 20, three stations — at Karni Singh Shooting Range, Dhyan Chand Stadium and Jawaharlal Nehru Stadium — were launched on 5 October, while the remaining came about on 15 October, The Times of India reported.
The new stations will cover areas like Mundka, Narela, Bawana and Dwarka, urban villages in Masoodpur and Dayalpur, plus industrial centres like Najafgarh and Okhla, the report added. With this, the number of monitoring stations will rise to 40 — the highest number for any Indian city, The Hindu quoted Anumita Roychowdhury, an executive director and head of the air pollution and clean transportation programmes of the Centre for Science and Environment said, as saying.
Along with Delhi, Haryana will get 19 more air pollution checking stations, including three in Gurgoan, Hindustan Times reported.
In addition to this, the Badarpur power plant, termed the country's most polluting power plant, has been ordered shut for the entire winter season. It will resume operations only in March. This apart, in case pollution reaches emergency levels, the EPCA also plans to shut two other thermal power plants in the region, at Dadri and Jhajjar.
Return of odd-even?
Despite these efforts, if pollution level refuse to go down, the authorities may revive the contentious "odd-even" plan, whereby cars with number plates ending in odd and even numbers will be asked to stay off roads on alternate days. "Measures such as the 'odd-even' car rationing policy — under which private vehicles are allowed on roads based on the last digits of license plates — or closure of schools will be taken only as a last resort under the emergency segment of the action plan," member Sunita Narain said.
The plan was first implemented in 2016 for 15 days, to ease the traffic situation and pollution. However, its effect has remained negligible; while toxic parties' levels came down by 8 to 10 percent in some pockets, the rest of the capital recorded a drop of only 2 to 3 percent, The Hindu reported.
Government agencies will also conduct surprise checks on vehicles in the city, The Telegraph reported.
And if pollution levels still don't go down, get ready to pay more parking charges. According to Sunita Narain, parking fees may have to be hiked in Delhi, despite the fact that a parking policy is still being worked out. If air pollution aggravates further and touches alarming proportions, "cars will have to be off the roads", Financial Express quoted Narain as saying.
Civic authorities began sending alerts about rising pollution levels through newspapers, TV and radio from Tuesday onwards.
Alongside this, the DPCC will set up a control room where people can lodge complains through WhatsApp or the SAMEER app of the CPCB. An email address will also be created, Times of India reported.
Furthermore, diesel generators have also been banned. Narain, with EPCA chairman Bhure Lal, announced the decision following a review meeting, Business Standard reported. "The generator sets will be banned only in Delhi, conditional to air quality index reaching to very poor or severe," Narain said.
However, there is some positive news coming in as well: SAFAR, a central government agency, has predicted that Delhi's air quality is likely to be relatively better than last year, when level of pollutants had reached perilous proportions. According to the forecast, air quality index (AQI) will remain 'very poor' if bursting of firecrackers is down even by 50 per cent compared to last year, but it will turn 'severe' if the same volume of crackers are set off. However, since moisture in Delhi's air is increasing and morning temperature dipping, it may lead to an increase in the atmospheric holding capacity of the emissions coming from firecrackers, SAFAR said.
With inputs from agencies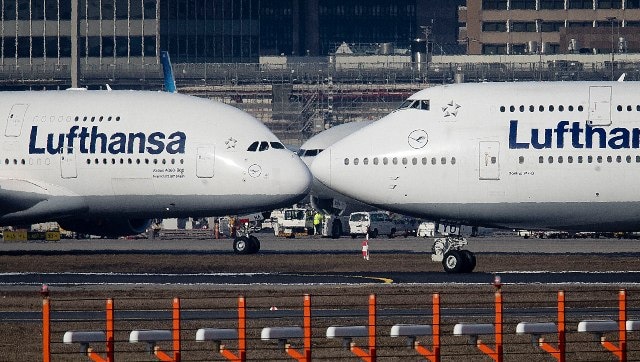 World
With this, an epic 16-year-old dispute over support for airplane makers appears to be heading for an end, at least for now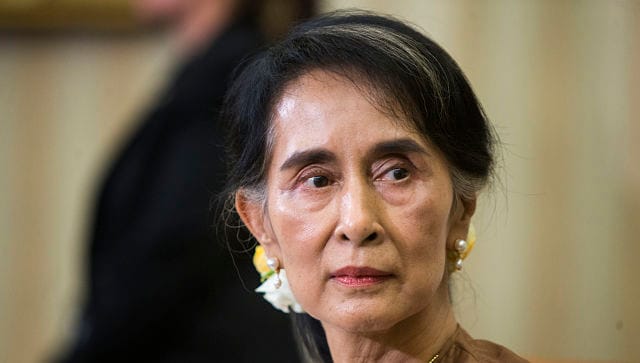 World
The sedition charge calls for up to two years' imprisonment for anyone found guilty of causing fear or alarm that could cause an offence against the State or public tranquility
World
A signed coalition agreement was formally presented to the Knesset secretariat Friday, the last step before a vote and the swearing-in of the new government