Delhi smog: Don't blame the farmers for poor air! Stubble-farming is compulsion, not choice when no cheap options exist
It is easy to criticise why farmers burn stubble when it equally impacts their health but the major problem is with the small farmers who are at the receiving ends.
With the onset of winters, the great smog of North India is also back. Every year during this time, the air pollution reaches levels that are unimaginable in most parts of the world. The last two years were the worst in terms of air pollution. The Environment Pollution Control Authority (EPCA) has claimed that the smog in the year 2016 was worse than the Great Smog of London, 1952. The overall Air Quality Index (AQI) of Delhi was recorded at 301 on Sunday, which falls in the 'very poor' category, according to the data from the Central Pollution Control Board (CPCB).
Burning of paddy straw in the nearby states of Punjab and Haryana every year during the months of October and November is a major contributor to air pollution in the Delhi-NCR region. It mixes with fog and creates a toxic smoggy winter every year. This has become a trend every year. October-November marks the end of Kharif season as paddy is harvested leaving the stem portion on the fields which is burnt by the farmers to sow Rabi season crops of wheat and potato. Satellite imagery by NASA shows countless spot fires already burning in Haryana and Punjab.
However, the problem is not limited to stubble burning alone and has multiple facets. As winter descends, cooler air traps car fumes, industrial pollution, construction dust, generating a toxic brew of harmful pollutants that regularly exceed 30 times the World Health Organisation's safe limit.
Siddharth Singh, the author of The Great Smog of India, said, "The average range of how much paddy burning has contributed to air pollution last year during the same time is about 10–50 percent depending on different studies done at different weeks. There is no one sector of the economy which can be blamed entirely. There are various sectors that contribute to air pollution. The only way to overcome this smog is to ensure that all these sectors are working in coordination with each other."
Anumita Roychowdhury, member of Supreme Court mandated Environment Pollution (Prevention and Control) Authority said, "Crop burning has begun and will only increase by the end of October and the beginning of November. Steps have been taken by the government to minimise it but more has to be done to exterminate this problem. Though I really doubt if we will be able to stop it completely."
Both the Punjab and Haryana governments have taken several measures to discourage paddy burning. The Haryana government has proposed 900 CHCs (Custom Hiring Centre) across the state, with 120 in Karnal and 112 in Kaithal districts, under a new scheme called Promotion of Agricultural Mechanization for In-Situ Management of Crop Residue in the States. The CHC is a machine bank, created to offer equipment to individual farmers at a reasonable rate. However, there are several reasons why farmers can't completely abandon stubble burning.
The one and the prime reason is the time period. The interval between the harvesting of the paddy crop and sowing of the next round of crops is just 20-25 days. This is the only time the farmers get to clear the paddy from their fields and prepare it for the next sowing.
Second, the farmers are reluctant to use the straw management machines. Though the government is giving ample subsidies on these machines, even after that the cost is too expensive for the farmers. And, even if they hire the machines, it will cost them around Rs 5,800-6,000 per acre. Mehtab Kadyan of Bhartiya Kisan Union said, "Farmers believe a fine of Rs 2,500 on paddy burning is anyway lower than the cost of hiring machines so, why should they spend Rs 6,000 on the machines? Farmers don't always pay the fine also because at times when an official comes to collect it, they start protesting. The official is then forced to leave without collecting any fine," he said.
Jagdish Ghai a farmer from Kachhwa village of Karnal who owns one of the CHC said, "The project cost him and the other eight farmers Rs 53 lakh." Jagdish has received the first part of subsidy but is worried if he will be able to recover even half of the amount he has spent to set up the CHC."
Ghai said, "The Kachhwa village is also known as 'Baoni' for it has a total area of 52,000-acre land. How will one CHC be able to fulfil the demand of an entire village when one machine can only work on 10-acre of land in a day? We farmers do understand how much this impacts the air but what option we have? The government should first provide us with an alternative and then expect something from us. Around 10 years back, we used to burn the wheat straw too but the government has given us an effective mechanism to convert it into fodder. Today we are earning by selling that fodder. Similarly, give us an alternative for stubble and we will stop burning it."
Anumita said, "This CHC has to be operated at the panchayat level so that every farmer can utilise it."
It is easy to criticise why farmers burn stubble when it equally impacts their health but the major problem is with the small farmers who are at the receiving ends.
Kadyan said, "Most of the farmers have small land holdings, how will he be able to buy such expensive implements which also require a tractor of at least 70-75 horsepower and which costs around Rs 10 lakh? Over the years be it the price of gold, the salary of government employees or the MGNREGA worker everything has increased except for the income of a farmer. Burning stubble also reduces the fertility of soil to some extent but then what choice do we have? This whole act of removing paddy crop residue needs multiple machines and not one. But why will a farmer spend a huge amount for machines that he needs only once in a year?"
The process of removing paddy crop residue involves multiple machines, such as Mulcher, Reversible Plough, Disc Harrow and Happy Seeder. The hiring rate is as fixed by the Department of Agriculture and Farmers Welfare for renting out the agricultural implements to the farmers.
Pankaj Bhatia, another farmer from the same village said he is happy with the Super SMS (Straw Management System) and he did not burn the crop residue this year. However, he added, "It is still happening in the village and will take a long time to completely eradicate this. Even the farmer who has this machines will only be able to remove 50 percent of the stubble and for the remaining 50, he has to use the old ways only."
Ratan Man, state chief, Bhartiya Kisan Union (Haryana) said the government should motivate farmers for other crops and for that the government needs to increase the MSP on other crops such as 'Jowar', 'Bajra'. The only reason farmers are inclined towards rice is the MSP in the market. It ensures a farmer a particular amount that he will earn for sure and gives him a feeling of security.
Delhi's air quality remained in the "very poor" category for the second consecutive day on Sunday even as authorities warned that it may further deteriorate in the next couple of days.
The AQI of Mundka while writing this piece was 378.
CPCB officials have identified Anand Vihar, Mundaka, Narela, Dwarka Sector-8, Nehru Nagar and Rohini as the worst-affected areas, warning that it won't be long before the air quality levels there turn severe. An AQI between 0 and 50 is considered good, 51 and 100 satisfactory, 101 and 200 moderate, 201 and 300 poor, 301 and 400 very poor, and 401 and 500 severe.
An emergency action plan has been rolled out in Delhi by Central Pollution Control Board from 15 October.
Anumita explained, there are two plans to tackle the problem this year, the one is the emergency plan and the other is the comprehensive plan.
"We know the air quality is at its worst during winters, due to many reasons such as changes in metrological changes. The emergency plan is to tackle the pollution level on a daily basis so we can maintain this day-by-day. The steps we have initiated under this plan is shutting down of Badarpur power plant, ban on mud brick furnaces and garbage burning, mechanised sweeping of roads. The other is the comprehensive plan that is around the year action plan and is meant to tackle this problem in the longer term. So we don't need this emergency plan year after year. We have the plan now to tackle this problem, we know what needs to be done. The problem now is its implementation. For this, the four state governments present in the NCR needs to enforce this," she said.
Kriya Labs, a start-up by three IIT graduates is working to make cellulose, pulp from different agro residue. Ankur Kumar, one of the founders, said, "We realise that stubble burning is one of the major reasons for pollution in Delhi-NCR and our technology is to make pulp of that rice straw which is a raw material for different industries. This pulp can be used to make table-wares, papers, fabric, bio-ethanol etc. We don't see this as a waste but as an asset and it has a huge potential to go towards the circular economy. Our motto is to stop burning, start earning. Farmers can get a good compensation of around Rs 3,000-5,000 per acre. The biodegradables made through this pulp dissolves in the soil in 60 days and can be a good substitute for plastic, we use every day."
Find latest and upcoming tech gadgets online on Tech2 Gadgets. Get technology news, gadgets reviews & ratings. Popular gadgets including laptop, tablet and mobile specifications, features, prices, comparison.
India
Jakhar said that the bills will result in a trickle-down model, which will only benefit large companies, not farmers or small traders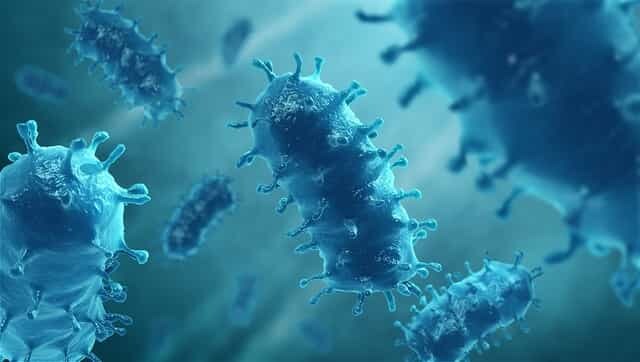 Health
On World Rabies Day, observed every year on 28 September, international organisations and governments join hands to spread awareness globally about this deadly but preventable disease.
Health
It was discovered that people who had one copy of the Dantu gene had 40 percent protection against malaria and those with two copies of Dantu gene had 70 percent protection against the disease.