Delhi smog: Experts say situation may persist till Saturday; Kejriwal says decision on odd-even tomorrow
A day after Indian Medical Association (IMA) doctors announced public health emergency in Delhi due to alarming levels of air quality, Chief Minister Arvind Kejriwal on Wednesday sought a meeting with his counterparts in Punjab and Haryana to discuss ways to tackle the alarming air pollution levels.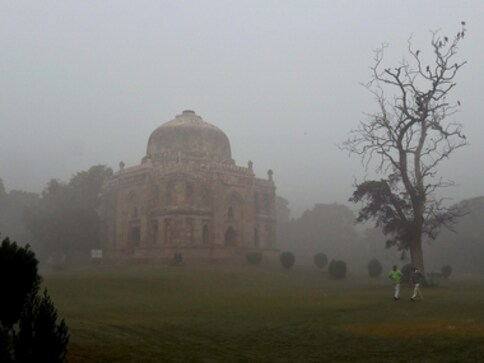 As the Delhi government drew flak over the diminishing air quality in the national capital, Chief Minister Arvind Kejriwal on Wednesday said that decision on implementing the odd-even scheme will be taken on Thursday. Kejriwal also sought a meeting with his counterparts in Punjab and Haryana to discuss ways to tackle the alarming air pollution levels.
My office continuously trying to take time from CMs of Punjab n Haryana for me to meet the two CMs. Its an emergency

— Arvind Kejriwal (@ArvindKejriwal) November 8, 2017
Share your concern over stubble burning and pollution @ArvindKejriwal, Centre alone can solve the problem given its national implications. — Capt.Amarinder Singh (@capt_amarinder) November 8, 2017
In letters to the chief ministers of Haryana and Punjab, Kejriwal said the governments in the neighbouring states had failed to provide farmers with viable alternatives to stubble burning, a process that leads to air pollution in Delhi.
Delhi's air quality was the season's worst on Tuesday as the combined effect of smoke from stubble burning — setting fire to straw stubble after a harvest — and moisture turned the city into what Kejriwal called a "gas chamber".
"You are aware of the poor air quality in Delhi. It has become difficult to breathe. Delhi has become a gas chamber and I had to order the closure of schools in Delhi to save young children from the adverse effect of poor air quality," Kejriwal said in identical letters to Manohar Lal Khattar of Haryana and Captain Amarinder Singh of Punjab.
The Delhi chief minister said that one of the main reasons behind the poor air quality in the national capital, particularly at this time of the year, was the stubble burning in Punjab and Haryana.
"Farmers are helpless. In the absence of any economically viable alternative, they are forced to burn stubbles," Kejriwal said, adding that the governments had failed to provide them with viable solutions.
Kejriwal also offered to jointly work with Punjab and Haryana to resolve the issue "in a spirit of mutual cooperation in larger public interest".
"In this connection, I want to meet you in the next couple of days for a discussion. I invite you to my office or I can come to you. Please let me know your convenience," he added.
Meanwhile, the Delhi government has announced that all schools in the national capital will remain closed till Sunday because of the toxic air. The government had issued a similar advisory on Tuesday to, ordering that primary schools should remain shut on Wednesday. However, mostly government schools were found complying with the order, as many private schools remained open . SK Bhattacharya, Principal of Bal Bharti School said that the private schools were only advised to keep primary schools shut. He added that there was no binding order to shut schools.
The state government also issued a health advisory for high-risk people, including children, the elderly, pregnant women and those suffering from asthma and heart ailments, asking them to avoid venturing out, especially early in the morning. Delhi MLA Majinder Sirsa distributed masks near Central Park in Connaught Place.
Meanwhile, the Delhi traffic police also issued a list of dos and don'ts.
Amidst the smog, Prince Charles and Camilla Parker Bowles, the Duchess of Cornwall arrived in Delhi.
Toxic haze thickens on second day
On Wednesday, the toxic haze hanging over Delhi thickened, leading to near zero visibility at many places, even as air quality depleted further and touched calamitous levels.
The air quality index of the Central Pollution Control Board (CPCB) had a score of 487 on a scale of 500, indicating 'severe' levels of pollution, which can affect even healthy people and "seriously impact" those with existing diseases.
Doordarshan reported that out of 21 reporting stations in the capital, 20 have reported "severe" air quality on Wednesday. Pollution levels have risen to "dangerous" levels, the broadcaster has said.
If the score touches 500 and persists there for at least 48 hours, measures like odd-even and a ban on construction and demolition activities will come into force across the National Capital Region under the Graded Response Action Plan (GRAP).
However, confusion prevailed over the measures announced by the Supreme Court-mandated Environment Pollution (Prevention and Control) Authority (EPCA). The EPCA had announced a host of measures, including lowering the metro fares during peak hours and hiking parking rates by up to four times to encourage people to use public transport.
The Delhi Metro Rail Corporation Limited (DMRC) said they were on course to augment their services in terms of increasing frequency but remained non-committal on slashing fares temporarily. The civic bodies are yet to announce any hike in parking fees.
Meanwhile, the National Green Tribunal sought explanation from the state and central pollution control boards on the action taken to curb the menace of air pollution
Situation may persist for two more days
Madhavan Rajeevan, Secretary, Ministry of Earth Sciences,  said the smog in Delhi is not localised, but spread across the entire region. He said the conditions will persist for another two-three days.
According to PTI, the visibility on Wednesday was recorded at 300 meters both at 5.30 am and 8.30 am. The minimum temperature settled at 14 degrees Celsius, even as humidity levels were high. The humidity was recorded at 98 percent at 8.30 am.
The Meteorological department has forecast clear skies for the rest of the day. "The maximum temperature is expected to hover at 30 degrees Celsius," the weatherman said. On Tuesday, the maximum and minimum temperatures had settled at 30 and 16.1 degrees respectively.
According to Skymetweather, the smog will persist in Delhi while dense fog will prevail in Punjab, Haryana, Rajasthan on Thursday.
Surge in respiratory problems
While people were seen wearing masks to protect themselves outdoors, there was a spurt in fresh cases in hospitals and conditions of patients with a history of asthma, Chronic Obstructive Pulmonary Disorder (COPD) and cardio-vascular diseases deteriorated.
"Patients have started coming to the OPDs with complaints of breathlessness, coughing, sneezing, tightness in chest, allergy and asthma complications. There is about 20 percent rise in patients seeking treatment due to respiratory and cardiac issues," said AIIMS director Randeep Guleria, who is an also a renowned pulmonologist.
Apart from Delhi, neighbouring Faridabad, Ghaziabad, Gurgaon and Noida were also in the 'severe' category.
Meanwhile, Sikkim chief minister Pawan Chamling also commented on the severe air pollution in the national capital, saying eco-friendly measures were needed for improving the situation. "Delhi has become the most polluted city in the world and we cannot blame others for it. These are warning signs and we must take eco-friendly measures."
Noted environmental activist Vandana Shiva recommended organic farming to solve the problem of air pollution in Delhi.
"Due to mechanical harvesting, paddy stubble is left in the fields that is later burnt polluting air. The solution of air pollution in Delhi and Punjab is organic farming," she said.
With inputs from agencies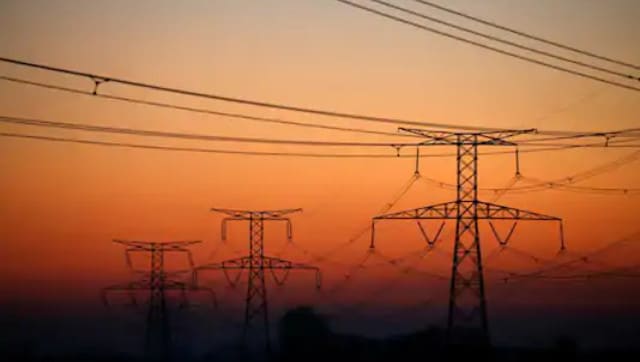 India
Consumers can either opt-in or out of the subsidy online on the official website or app of the power discoms or inform the power department by filling up forms and submitting them at the local office of the discoms
Politics
Addressing a rally in Rajkot city, Arvind Kejriwal accused the BJP of "failing" on education, health and employment fronts in Gujarat during its long rule in the state
India
A rocket-propelled grenade hit the Punjab Police's intelligence wing headquarters around 7.45 pm on Monday