Delhi sanitation workers to block roads across three MCDs today; demand instant payment of salaries, arrears
Sanitation workers of the three municipal corporations of Delhi (MCDs) have threatened to intensify strike on Tuesday by blocking roads in East Delhi if their demands are not met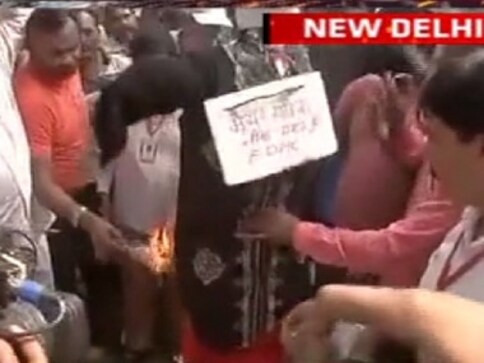 Agitating sanitation workers of the three municipal corporations of Delhi (MCDs) threaten to intensify movement on Tuesday by blocking roads in East Delhi if their demands are not met. The sanitation workers in the national capital have been demanding instant payment of dues in salaries, arrears (pending till September 2003 in some cases), instant clearance of retirement benefits and health security.
"We are likely to block roads in East Delhi. Later on, the road blockade will be carried out in other parts of Delhi too. We do not care if some of our workers are arrested," says Rajesh Khedi, general secretary in the south Delhi unit of the MCD Swachata Karamchari Union.
The threat comes at a time when the Arvind Kejriwal-led Delhi government is struggling to contain the agitation. The Delhi government along with authorities from the three MCDs were engaged in marathon meetings on Monday with the workers but to no avail.
"Rather than paying our dues, the MCD authorities have threatened to take administrative action on us," said Kala Ram, leader of Nigam Majdoor Sarba Kalyan Morcha, which is also continuing with its strike.
Narrating the programme for Tuesday, Khedi said, "We will block the main road of East Delhi if the government does not fulfill our demands till then."
He added that the agitating workers have plans to lock the headquarters of the municipal bodies on Wednesday if dues are not cleared.
The agitation by sanitation workers of the East Delhi Municipal Corporation (EDMC) is running into the sixth day with them demanding arrears, regularisation of jobs and health security. On 12 October, the Delhi government announced to pay Rs 108 crores to EDMC in order to avoid further controversy, reported Daily Mail.
"The money is sanctioned and we should receive it by Friday instead of December when it was actually due," said Ranbir Singh, Commissioner, EDMC.
Singh also hoped that the EDMC would be able to pay Rs 20 crore towards pending pension and Diwali bonus. He also said that all the sanitation workers have been paid salary till the month of September.
However, RB Utwal, a sanitation workers union leader told Firstpost that only a section of EDMC employees has been paid so far.
"Many of the 16,000 sanitation workers have not received even the salary for the month of September," he added.
Apart from non-payment of salaries, there are also issues related to non-payment of salary arrears and retirement benefits, says Utwal.
"We have not received arrears since 2003, many of the sanitation workers who retired after 2015 have not received their retirement benefits till date," he said, adding, "This is the reason why we are continuing with the agitation."
The strike has caused serious public health threat in east Delhi, as heaps of garbage in various parts of the city have made life miserable.
Delhi is, however, yet to see the ugliest part of its garbage woes. As of Monday, sanitation workers from the other two MCDs in Delhi — North Delhi Municipal Corporation (NDMC) and South Delhi Municipal Corporation (SDMC) — have also joined the agitation.
Like the sanitation workers of EDMC, those of NDMC are also complaining of non-payment of salaries.
Kala Ram told Firstpsot that the NDMC has followed no rules in paying monthly salaries to the 25,000 odd sanitation workers. "We have not been paid our salaries of September Month. There are only a few days left for Diwali, and we are penniless before the festival," he said.
He also added that apart from non-payment of salaries, regularisation of sanitation workers and health security are their major concerns.
"Sanitation workers suffer serious ailments due to the nature of their work. We have been demanding cashless insurance for them, but to no avail," he said.
Khedi told Firstpost that the main demand of the sanitation workers of SDMC is regularisation of employees. "Many of the sanitation workers have been working in SDMC for the last 15 to 17 years, but their jobs are not being regularised," he said.
He further added that the sanitation workers have demanded regularisation of the employees in a time-bound manner.
There are more than 12,000 sanitation workers in SDMC.
Sources say that arrear of EDMC employees amount to Rs 1,500 crores, which cannot be paid by it as the municipal corporation does not have the resources. But the sanitation workers say that they would not end their strike until the dues are paid.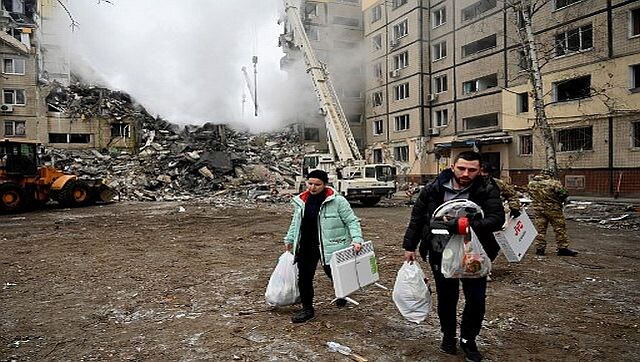 World
Crowds of people took cover in Kyiv's metro stations as an air raid alert sounded at rush hour before Russia unleashed its latest in a campaign of attacks on the power grid since October that has caused sweeping outages during winter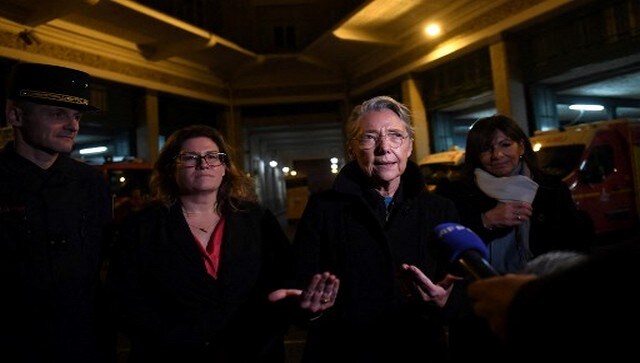 World
France's prime minister on Sunday ruled out backtracking on a plan to raise the retirement age as unions prepared for another day of mass protests against the contested reform
World
Macron's plan to raise the age of retirement from 62 to 64 is a flagship policy of his second term in office which he defended on Monday as 'essential' given forecasts for deficits in the coming years