Delhi reports 45 new COVID-19 deaths, highest since 5 June; positivity rate declines to 16.36%
With 11,486 fresh coronavirus cases, the total infection tally in the National Capital rose to 17,82,514. The toll increased to 25,586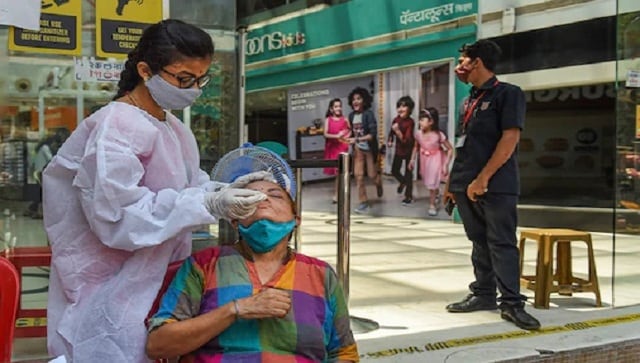 New Delhi: Delhi on Saturday recorded 45 deaths due to COVID-19, the highest since 5 June, and 11,486 fresh cases with a positivity rate of 16.36 percent, according to data shared by the health department.
The number of tests conducted a day ago stood at 70,226, according to the latest health bulletin.
With the fresh coronavirus cases, the total infection tally in the National Capital rose to 17,82,514. The toll increased to 25,586.
On 5 June, the city had registered 60 deaths and 414 coronavirus cases.
Delhi had logged 10,756 fresh Covid cases and 38 fatalities due to the infection on Friday, while the positivity rate had declined to 18.04 percent.
On Thursday, the infection tally was 12,306 while 43 fatalities were also reported.
On Saturday, the number of cases reported stood at 11,486 with a lower positivity rate of 16.36 percent, the bulletin said.
On 13 January, the National Capital had reported 28,867 COVID-19 cases, the sharpest single-day spike here since the beginning of the pandemic.
Delhi's previous biggest daily jump of 28,395 cases was recorded on April 20 last year.
India
Through the MCD act, the Centre proposed to appoint a Special officer who will essentially discharge the functions of the elected wing of councilors in the interim till the first meeting of the new corporation is held
India
A CCTV camera and router manufacturing and assembling company, in whose office the fire is suspected to have started, had been on the premises since 2017. Its owners: Harish and Vijay Goel, who are brothers, have already been arrested
India
Calling the temperature in March "unusual" this year, the scientist said that the month recorded the highest all-India temperature in 122 years