Delhi records 4,473 COVID-19 cases for first time in single day, total over 2.3 lakh; fatality rate at 2.1%
There has been an increase of 45 percent in the number of containment zones in the National Capital in the last 10 days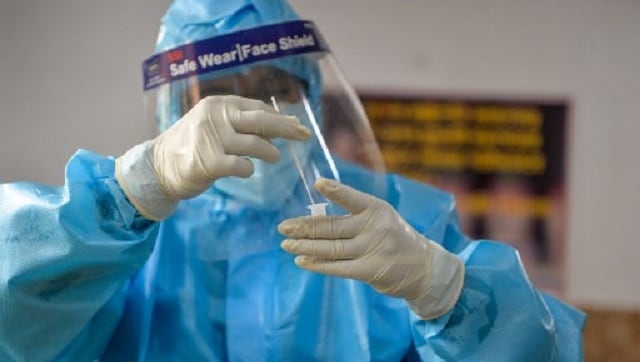 New Delhi: Delhi registered a record single-day spike of 4,473 COVID-19 cases on Wednesday, taking the city's total number of infection to over 2.3 lakh, while 33 more deaths were reported, authorities said.
The previous highest single-day spike of 4,321 cases was recorded on 12 September.
The city's total COVID-19 cases has reached 2,30,269 and the toll mounted to 4,839, according to the latest bulletin issued by the Delhi health department.
Four of the 33 new deaths reported on Wednesday are from the previous day, it said.
On Tuesday, Delhi's COVID-19 toll stood at 4,806. The active cases on Wednesday rose to 30,914 from 29,787 on the previous day, the bulletin said.
The number of containment zones in Delhi jumped to 1,637 on Wednesday from 1,560 on Tuesday. There has been an increase of 45 percent in the number of containment zones in the National Capital in the last 10 days, while home isolation cases have jumped to 16,576 over the same period, according to official data.
To further augment the availability of beds for COVID-19 patients in Delhi, the city government has decided to declare DDU Hospital and BSA Hospital partially designated COVID hospitals for admitting confirmed and suspected cases.
Medical directors and superintendents of the two hospitals are directed to convert 100 beds each in their hospitals into designated COVID wards by 19 September, the government said in a 15 September order.
The Delhi government has also significantly ramped up testing in the past few days.
The number of tests conducted and corresponding fresh cases reported from 1-15 September in that order are: 24,198 (2,312); 28,835 (2,509); 32,834 (2,737); 36,219 (2,914) 38,895 (2,973); 36,046 (3,256); 22,954 (2,077); 45,797 (3,609); 54,517 (4,039); 58,340 (4,308); 60,580 (4,266); 60,076 (4,321); 56,656 (4,235); 44,884 (3,229) and 62,669 (4,263).
On Wednesday, over 4,000 cases were recorded for 62,593 tests conducted the previous day.
The number of rapid-antigen tests conducted on Monday stood at 51,318, while the RT-PCR, CBNAAT and True NAAT tests figures were 11,275 in all adding to 62,593, according to the bulletin.
As on Wednesday, the number of tests done per million was over 1,21,556 while the total number of tests stood at 23,09,578.
The positivity rate is 7.15 percent, up from 6.8 per cent the previous day, while the recovery rate is 84.47 per cent, the bulletin said, adding that the case fatality rate stands at 2.1 percent.
Chief Secretary Vijay Dev, along with district magistrates, reviewed COVID-19 management in a meeting, according to the bulletin.
Since 18 August, cases in the city have been coming in the four-figure count. According to the bulletin, out of the total number of 14,521 beds in COVID hospitals, 6,783 are vacant.
It said 2,736 beds in COVID care centres are occupied by persons under quarantine, including travellers who have returned under the Vande Bharat Mission and by bubble flights.
The bulletin said 1,94,516 patients have recovered, been discharged or migrated so far. The number of people in home isolation stands at 17,324.
Find latest and upcoming tech gadgets online on Tech2 Gadgets. Get technology news, gadgets reviews & ratings. Popular gadgets including laptop, tablet and mobile specifications, features, prices, comparison.
First Cricket News
The virtual launch was attended by RCB chairman Sanjeev Churiwala, skipper Virat Kohli, Parthiv Patel and young opener Devdutt Paddikal.
Sports
Bayern didn't say how long the France winger would need to spend in quarantine, or whether he's available to play Schalke on Friday in the German champion's first league game of the new season.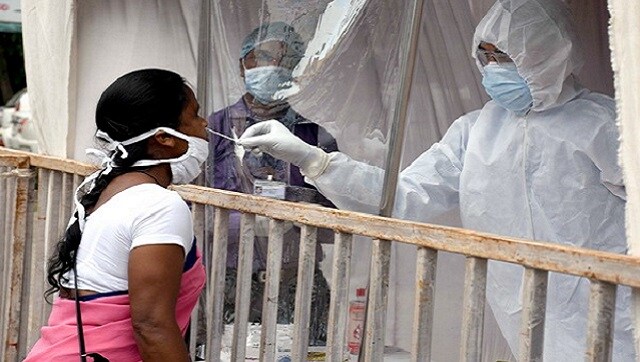 India
Coronavirus LIVE Updates: The Serum Institute of India (SII) on Saturday said, "Once DCGI (Drugs Controller General of India) gives us permission to restart the trials in India, we will resume the trials."