Delhi rape: Twitter flooded with angry messages against Uber
Twitter is flooded with many messages from previous Uber cab users, who are deleting the app and refusing to use their services in future.
A 27-year-old finance executive from Gurgaon was allegedly raped by a Uber taxi driver and if the social media reactions are any indication, it seems Uber might have a hard time winning back their customers' trust. Twitter was flooded with many messages from previous Uber cab users, who are deleting the app and refusing to use their services in future.
Here are some tweets:
Giving up on using @uber services after rape committed by a Uber driver. Uber officials say all logs are at SF, USA? Are you nuts?

— Dr. Abhishek Roy (@abhishekroy) December 7, 2014
Is the rape Uber's fault? No. But if reports of their lapses are true, the rapist getting away is.

— Rohan (@mojorojo) December 7, 2014
Uber dint rape the girl, they raped our trust, our sense of relying on their service, and our confidence that they are true to their duty!

— Dee (@JadduJhappi) December 7, 2014
Latest rape case in india shows #uber taxi ll never be safe in 3world'ctries. It only suits the societies built on trust & law enforcement

— Umair (@umairsaeed) December 7, 2014
While Uber is facing flak from tweeple, the old fear of Delhi being an unsafe city for women is also back. Several tweets mention how the capital is still an unsafe place for women and the hashtag DelhiShameAgain is being used by many.
Nothing could be worst then a rape Delhi is again shook by just a disgusting episode Shame on dat rapist disgraceful #DelhiShamedAgain #uber

— Pooja Khanna (@khannapooja31) December 7, 2014
#delhi is not orphan, centre is here to look after. where is law and order now. #Uber cabbie rape case. #MufflerMan

— Afsar Hussain (@theafsarhussain) December 7, 2014
Another sick and disgusting rape story happened in Delhi coz of a Uber Cab driver !

— Sana A (@SanaAS01) December 7, 2014
Cops have already nabbed the accused driver and he is expected to be presented in court on Monday.
Find latest and upcoming tech gadgets online on Tech2 Gadgets. Get technology news, gadgets reviews & ratings. Popular gadgets including laptop, tablet and mobile specifications, features, prices, comparison.
India
The Dalit girl was reported missing by her father on Wednesday after she did not return home from the fields. She was later found dead by her family members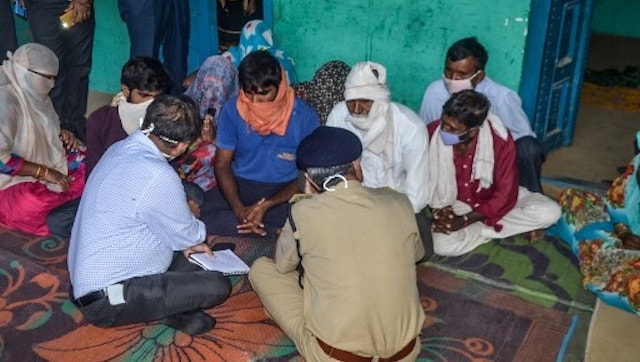 India
In an affidavit filed in the top court, the state government has said that it has deployed adequate security forces to the victim's family and witnesses to 'ensure free and fair investigation'
Entertainment
The FIR was lodged on the basis of a complaint by a woman who claimed she was in a relationship with Mahaakshay from 2015 to 2018 during which time she was drugged, raped and forced into having an abortion.