Delhi puts citizens at risk as national capital's green cover shrinks rapidly to make way for development
Both Delhi Metro and NBCC swear that they mean to undertake plantation drives to replace and even increase tree cover but little is happening on the ground.
For sheer hypocrisy, it's difficult to beat our politicians. Consider this. As of today, Delhi is very nearly the deadliest city on earth. The only other city rivaling us is a city in Mexico, which with an index of 825 particulate matter at the same level as Patna which is at 824. The real-time pollution levels in major cities of the country prove that living in much of India can actually be hazardous to your health. Satellite imagery shows conclusively that almost all of western India is blanketed by "atmospheric brown cloud" which are layers of pollution containing soot, dust or other particles. In other words, when vacationing in Nainital/Mussoorie/ wherever the Himalayas are, you are actually breathing in great lungfuls of poisoned air.
This is the result of "development with Indian characteristics". To be fair, this was also the model with distinct Chinese characteristics. But Beijing has since laid down the law on pollution. The result is that China is now gleefully pointing fingers at Delhi at holding the status of 'worse polluted' that it once did.
As our politicians pass the buck with manful indiscrimination, not a single meaningful policy decision has been taken to tackle the basic issues involved, which include unbridled development of cities, lack of clean energy, and the abundant use of plastic, which includes not only plastic bags but thermocol as well. It is often used in temples when they dish out the free food. Then there's the packaging industry. The list seems endless.
At the most basic level, however, is the issue of the destruction of the earth's green cover. A report in the New Scientist quoting the reputed Woods Hole Research Centre reported that roughly 100 billion tonnes of carbon, roughly equivalent to ten years of emissions could be stored in forests. In other words, the saviour from disaster is not a caped crusader, but that canopy overhead. Start planting, and quickly.
Our governments—both state and the Centre—are doing the reverse. Here's an example. Sometime in 2016, a decision was taken to "develop" seven government colonies in the heart of Lutyens' Delhi. These are Sarojini Nagar, Netaji Nagar, Nauroji Nagar, Tyagraj Nagar, Sriniwaspuri, Kasturba Nagar and Mohammadpur. The construction cost of all of these is estimated to be Rs 32,000 crore. That's a lot of money for a lot of people. While a part is to be done by the National Buildings Construction Corporation (NBCC) and the other is to be done by the Central Public Works Department (CPWD). As anyone who had even passed through Delhi knows, most of these old government colonies with their British era houses are lush with greenery, home to several hundreds of birds, insects, and associated life that make up the ecosystem that sustains life on earth. Unlike the CPWD with its archaic building methods, the NBCC is a new age public sector unit, with far better engineering methods.
Broadly, its business plan offers 'mixed' development, with both commercial and residential areas, with the sale of land for the former, largely paying up for the latter. It, therefore, generates its own revenue, and admittedly, in the case of at least one such venture in Moti Bagh, did a fairly good job in terms of providing more housing in central Delhi. Some greenery was preserved, even though much of the land was devoted to building sumptuous bungalows for the top echelons of bureaucracy among others. Its next contract was, however, an unmitigated disaster. It razed down the once green areas of East Kidwai Nagar, to build a series of multi-storey structures that look over the busiest road in Delhi. Whether anyone at all will agree to stay in those flats that are probably the most polluted in Delhi is another matter. The contrast between the remaining West Kidwai Nagar and the 'developed' complex couldn't be starker, as shown in the image.
The problem is not the NBCC but its mandate, which is to deliver more built up area per square foot. In plain English, its model will result in more cars, more houses, and more pressure on water, electricity and drainage than before, even while it razes down several thousand trees to do it. According to a written reply in the Rajya Sabha made by then environment minister Anil Dave oo 10 April this year, 15,000 trees were cut down in Delhi since 2014 for development work, the Financial Express had reported. This does not include the 1,700 trees to be felled in Pragati Maidan for a new exhibition building. Prior to this, about a lakh were cut for Metro construction. By the end of this year, an additional 1.86 lakh trees at least are to be cut in this "re-development".
Both Delhi Metro and NBCC swear that they mean to undertake plantation drives to replace and even increase tree cover. The Delhi High Court which is hearing a case against the felling of trees is however not convinced. The jury sought to know whether corporations can provide proof of how many of these survived. That has yet to arrive. There's another catch. A tree needs to reach full growth before it can act as a sequester for carbon. That is nearly ten years. Plantation drives, even if they exist, will not solve the immediate problem. In practical terms, while the government cuts down trees by the thousands, your child of one, will have a settled lung problem by the age of ten.
It is no one's case that Delhi should not develop. It is the model of development that is at fault. For instance, NBCC could simply have retained the row houses design, and added just two or even three more floors, ensuring that existing trees remained where they were. Alternatively, one colony could be given entirely for commercial use, while retaining the residential aspect of the others together with their tree cover. In short, plan around the environment, not over it. That is rule number one for the Ministry of Urban Planning and Development.
A recent high court judgment has stayed the 'development' of these colonies until appropriate clearances are given. However, the forest department has hardly ever been a guardian of Delhi's tree cover. The razing down of seven colonies needs to be examined by the urban development ministry, now under an able minister, in the light of the model of development that Delhi needs. NBCC with its formidable talent and efficiency simply needs the political direction from the highest office that will give a simple directive "Let my people breathe".
As the din of midmorning traffic roars nearby as this piece is being written, Netaji Nagar is like a high priced mall for the hundreds of birds, and other animal and insect life that sustains their existence – a small green area that also provides Delhi with its vital and fast depleting source of oxygen. Not for long though. By the end of 2017, it will be razed down, together with six other government colonies, all of them home to expanses of greenery. The rich avian life will die, as so many others have before. With it, the several million humans in the city will find it more difficult to perform that simplest of tasks – that of breathing.
The math is simple.
The second part of the simple math equation is that Delhi registered an additional nine lakh vehicles in 2016, to add to the existing 88 lakh vehicles. Another similar increase can be expected this year and the next. An average car produces 4.7 metric tonnes of carbon dioxide a year. An average tree can sequester roughly 0.024 metric tonnes of carbon dioxide a year. In other words, it takes 2,000 trees to take in the harmful gases caused by one car in one year. Instead, we are cutting them down at a faster rate, causing rising levels of pollution, heat and the inevitable diseases that follow. Recent studies have warned that temperatures in Delhi are set to rise to levels that cannot be tolerated by the human body.
Even as hospitals warn of rising numbers of bronchial and cardiovascular disease, the government is only intent on setting up pollution monitoring centres even while the plans go ahead to raze down the depleting tree cover. It's a losing battle and the only sure and cheapest way of dealing with rising pollution is trees, shrubs and even grass, and a whole lot of it. NBCC and other developers like the Delhi Metro Rail Corporation say they are committed to raising tree plantations to replace trees felled. Reality is perhaps otherwise.
Find latest and upcoming tech gadgets online on Tech2 Gadgets. Get technology news, gadgets reviews & ratings. Popular gadgets including laptop, tablet and mobile specifications, features, prices, comparison.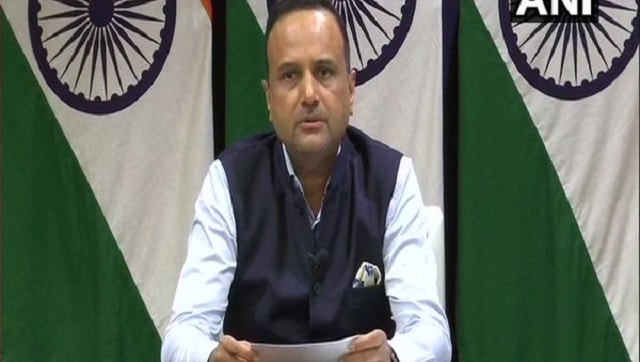 India
In an interview to an Indian news website, Imran Khan's advisor Moeed Yusuf had claimed that India had sent messages to Islamabad expressing a desire for conversation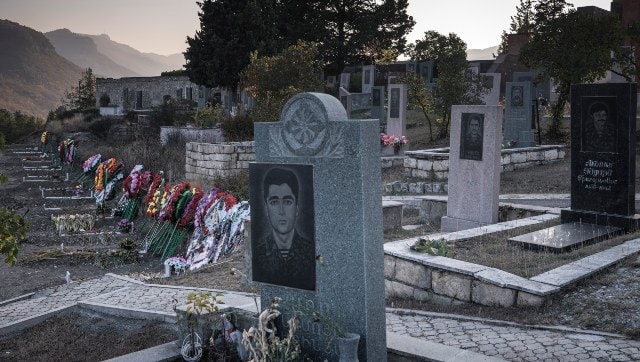 World
For the region's populace, the war is a continuation of on-off violent strife over both territory and history, with roots going back more than a century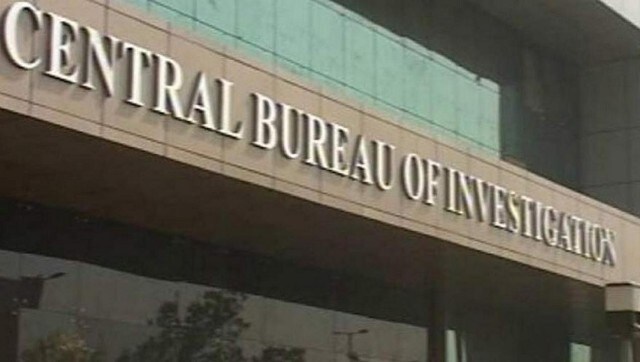 India
While most states have a general consent in place for the CBI, Maharashtra is now the fifth state to withdraw its general consent for the CBI to operate, after Andhra Pradesh, West Bengal, Chhattisgarh, and Rajasthan