Delhi air pollution: Cleaning capital's toxic air requires scientific thinking, compliance and political will
At its core, the problem of pollution in Delhi is less technical, managerial or scientific than it is political and bureaucratic. It seems unlikely that establishment politicians will respond to Kejriwal.
Delhi is a city that has always been bursting at the seams. When its foundation stone was laid by Emperor George Vth at the Delhi Durbar in 1911, only 4.13 lakhs of what was India's 25.2 crore population lived in Delhi, a measly 0.16%. In 1961, Delhi had an estimated 26.5 lakh citizens with a total urbanised area of 326 square kilometres out of its 1492 square kilometres. Delhi in 2011 stood at 75% urbanised land, 95% urbanised population and contained 1.68 crores i.e. 1.39% of the nation's 120 crore population. Delhi's environmental sustainability, ecology and air quality has been under pressure. The burden on the city has multiplied and deteriorated rapidly as it intrinsically suffers from the urban heat island effect compounded by the effects of urbanisation, climate change and unequal rural growth.
Cleaning Delhi's air—a problem that has now reached alarming proportions—thus, requires political will, unified planning, scientific thinking, engineering innovation, administrative compliance and cross-national cooperation, as it is indeed, a problem of north India. Unfortunately, all that the past week has brought us has been uncooperative federalism, unscientific remarks, angry courts and toxic air. Any debate and dialogue around air pollution must not revolve around personalities and politics and must rather adhere to principles of science and prudent policy.
After being elected in February 2015, the Aam Aadmi Party's Delhi government resolved to increase green cover of Delhi from the present 20 percent to 25 percent in the next 5 years, aided by tree plantation, census and audit. An overarching community-centric plan to improve the environment was envisioned. For example, communities were involved by devolving funds for environmental awareness and activities to 1650 eco-clubs in schools and 288 Resident Welfare Associations. The Delhi Dialogue Commission's first policy conference had enough foresight to debate and discuss solutions to municipal solid waste, not just as a civic issue but as a contributory source of air pollution. Several productive meetings with think tanks and non-profits on Delhi's environment took place proactively at the Delhi Secretariat, as hopefully many environmentalists reading this piece will agree.
In 2015, Kejriwal risked political capital to help Delhi escape its toxic winter fury by piloting "odd-even", a road-rationing scheme wherein for a specified period of time (15 days), vehicles, with the last digit of their number plates as odd or even, plied alternately on odd and even days.
Odd-even worked. The AAP government's road rationing experiment showed that with good intent and public support, innovative policy ideas had space for execution. During the odd-even scheme, the roads no longer choked with bumper-to-bumper traffic; public transport buses (DTC) increased their operational efficiency to 1.5 times; the scheme reduced the problem of vehicle engine idling, reducing harmful emissions; ambulances didn't get stuck in traffic leading to lesser deaths in hospital trauma centres; lesser traffic meant lesser emissions and the PM 2.5 & 10 levels came down drastically over a sustained period of time. The real victory of the odd-even scheme was that it made the citizens active stakeholders in resolving the problem of air pollution.
During odd-even, a 3-tier air monitoring was started across the city at 246 locations, something that was done for the first time in the country. The data wouldn't make Delhi or its government look good, but it gave us a picture of the entire pollution problem for the first time. This was something that even leading non-profits, think tanks or academic institutions hadn't conducted due to lack of resources and bandwidth. Past governments hadn't pursued it, since more data would put a large spotlight on the problem. The AAP government chose what was right over what was easy.
Whilst the media narrative was shaped around odd-even, several important policy measures were taken. Over the next one and a half years, Delhi made alternate arrangement for electricity through cleaner sources and shut down thermal and coal based power plants. Waste burning was cracked down by officers at over 550 sites, while control of dust due to improper construction was ensured through over 1300 fines, even against government organisations violating norms. Public transport as a budgetary priority and its usage as a political philosophy was refreshing to see in the car-free days, large-scale procurement of cluster buses, initially unsuccessful but repeated tenders and budgetary allocation for low-floor buses, appointment of bus marshals and even ministerial car-pooling!
However, the L-G's interference and bureaucratic bungling created large roadblocks. For example, the largest recorded strike in India's bureaucratic history of hundreds of IAS and DANICS officers took place one day before the "odd-even" scheme on 31 December, 2015, to scuttle its execution and possible success. It was a clear message to pick a side. Mostly under threat to career prospects or family stability with a few instances of open voluntary revolt, this unprecedented and alarming moment burnt bridges for many professional relationships. The Delhi government would not bow to the tyranny of the unelected, to use an old phrase, that was operating through a bureaucracy, while most officers took the path of least resistance, which was to comply with the powers that be.
The Delhi High Court gave further ammunition to the murky middle-ground that existed between the bureaucracy, LG and the Delhi Government with its judgment on 8 August 2016. In a moment of inspired obstinacy, the then L-G halted the PWD's plans to conduct vacuum cleaning of roads, one of the policy suggestions from the 2016 IIT Kanpur air quality report, stating that it was the MCD's prerogative. The Delhi Government was and is caught between the MCD, an organisation that won't work and the L-G, a constitutional post that won't allow it to work. The premium bus aggregator policy which sought to shift Delhi's mobility patterns positively was scuttled by the L-G citing procedural and then criminal reasons. But in reality, no bureaucrat wanted to stick their neck out for innovations when career risk was involved.
The next winter in 2016, in the week that brought Trump and demonetisation to the world, saw crop residue burning across north India take centre-stage, as it has this year. NASA images showed us the massive crop-residue burning in North India with millions of tonnes being burnt in Punjab, Haryana, Uttarakhand and Uttar Pradesh. Delhi underwent through a similar cycle of emergency measures to ameliorate the toxic air and returned to normalcy yet again.
Knowing that this multi-fanged problem wouldn't go away, Kejriwal constituted a Group of Ministers on Air Pollution and Solid Waste Management, to propose structural, administrative and engineering solutions to all of Delhi's agencies. The Group of Ministers report became the bedrock of the Delhi government's response in the judiciary and also its action plan for the year ahead, which it presented to all civic bodies and engineering officers concerned. Its contents also had the suggestions that formed the basis for Environment Minister Imran Hussain's reminders this year to Punjab and Haryana to reduce crop burning.
It consisted of detailed short-term and long-term preventive and corrective measures. For air pollution, immediate and proven interventions like draft wind creation unit installations, virtual chimneys, road washing, conversion of road-dividers into bio-filters, usage of PCO paint to absorb pollutants, solar powered blowers and bio-filter green walls were proposed to be installed by the MCDs, DDA and PWD.
Long-term interventions and schemes to be coordinated or executed by the Environment Department and the MCDs included green crematoriums, 150-point city-wide real-time air pollution monitoring, PUC revamp, landfill bioventing, construction and demolition activity management, incentivising LPG, the idea of mohalla rasois, designs to end tandoor pollution, brick kiln redesign, market night cleaning, replanning of bus routes, congestion pricing, electric bus promotion, stringent parking policy and BRT redesign. It even suggested composting of agricultural waste and introduction of truck-mounted pyrolysis to replace crop-residue burning, a policy suggestion still relevant to north Indian states today.
We did not propose any products posing as solutions on Facebook videos, which can be attractive in times of crisis. White elephants and pipe dreams were a strict no-no. The Delhi government proposed tangible schemes, deadlines and budgets for Delhi-based agencies to execute these plans to improve air quality. These plans were feasible and viable given current personnel, administrative and financial capacity of each institution. And yet, you see very few of them being executed on ground. Despite proposing these detailed plans, Delhi's administrative structure and the High Court judgment give the Delhi chief minister no power to hold his officials accountable to their duties, responsibilities and projects. The LG enjoys this power entirely with Services reporting directly to him, and yet doesn't face public accountability, neither do the officers reporting to him.
On Saturday, the National Green Tribunal (NGT) showed some inspired interrogation techniques and was at its caustic best while questioning state policy. However, when they reconvene, regardless of the fate of odd-even, I hope that the NGT will bring up the plans described above with the LG, as the administrative head of MCD and DDA, and ask why these problems have been stalled. Why do the MCD and DDA play out a farce of landfills, land requirement and financial health emergencies to end up burning garbage, under his watch? It would do really well to ask the L-G if the current Chairperson and Member Secretary of DPCC are in violation of the NGT's (nearly a year old) order which sought to appoint technical experts to head and manage state pollution control committees, an issue which the Delhi government has attempted to fix to no avail. After all, the NGT has shown judicial enthusiasm to terminate 10 state pollution control board chiefs on this ground in June 2017.
It would be supreme if it followed up on a compliance check of NGT orders on air pollution of the last five years in Delhi, a majority of which directly address the MCD for action. A non-exhaustive list of 58 orders by authors from mid 2012 to mid 2017 is given below. And finally, while we are at it, it would be an unprecedented delight if the National Green Tribunal did more judicial reprimanding outside Delhi, where its immediate headquarters and residential quarters lie. Surely, there is more that is wrong with our Western ports or the KG River Basin than our geography allows us to see.
At its core, the problem is less technical, managerial or scientific than it is political and bureaucratic. For example, a recent Secretaries of Science Departments meeting was chaired by PM Narendra Modi on 18 July 2017, where he expressed the urgent need to "address this (rice residue burning) problem in next one year." Within a few months, an October 2017 policy brief detailing possible solutions, budgetary constraints and technological pros/cons has been circulated. This brief has interestingly still not made it to the website of the National Academy of Agricultural Sciences website but has found its way in academic circles through the conference circuit. It estimates a Rs. 470 crore investment to cover 50% of all the rice-wheat cropping area in India, which would significantly contain North Indian toxicity levels.
The solution exists, at least, on paper. If the Union Government or BJP is serious about solving the air pollution crisis, we should be discussing how to operationalise the SMS combine and Happy Seeder plan, or discuss alternate plans and budgets, if any. We should not have the union environment minister discussing whether air pollution kills or not. We should certainly not have BJP ministers in other states like Anil Vij in Haryana asking Delhi to pay for Haryana's incompetence.
If the Congress and Captain Amarinder Singh are serious about curtailing air pollution, they must only meet and discuss with their fellow Congress state Karanataka's farm equipment rental model and find a place for promoting seeders and truck mounted pyrolysis in their agriculture budget. They must promote policies that either promote community seeder ownership or promote entrepreneurs to scale seeder time-sharing to incentivize proper waste disposal. As of now, they refuse to take even a seat at the table with the typical arrogance that brought down their electoral fortunes. One can only hope for change.
In a city of politics, negativity and one-upmanship, Kejriwal has put his cards on the table, used whatever tools are at his disposal to make the city better and is pitching plans to gather support to solve this for north India. To be honest, it seems unlikely the establishment politicians who are the reason for how things got this bad will respond. He hopes for support from the citizens of Delhi and clarity from the five judge constitutional bench at the Supreme Court of India.
The authors were Advisors to the Government of NCT of Delhi and have worked on problems of public infrastructure, administrative reform and environmental sustainability. Ankit Srivastava holds a Masters degree in Environmental Engineering from IIT Bombay, and can be reached at @ankit_delhii on Twitter. Roshan Shankar holds a double Masters degree in Engineering and Public Policy from Stanford University, and can be reached @roshankar on Twitter.
Find latest and upcoming tech gadgets online on Tech2 Gadgets. Get technology news, gadgets reviews & ratings. Popular gadgets including laptop, tablet and mobile specifications, features, prices, comparison.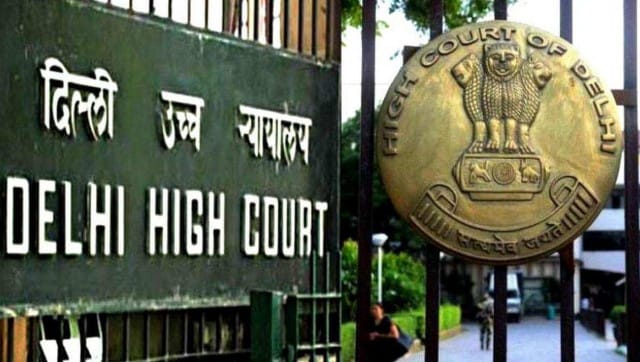 India
A TV news channel had recently published a statement given to the police by Jamia Millia Islamia student Asif Iqbal Tanha where he allegedly 'confessed to orchestrating the Delhi riots'. Tanha has filed a case accusing the police of misconduct
India
Khalid's counsel, Trideep Pais, had earlier told the court he has been attacked on several occasions in the past and hence there was "apprehension" of his safety in prison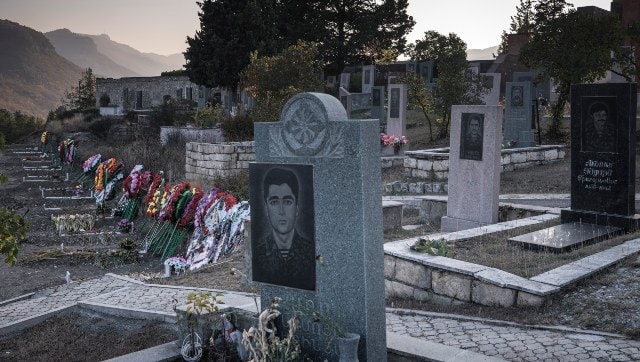 World
For the region's populace, the war is a continuation of on-off violent strife over both territory and history, with roots going back more than a century