Delhi Police teams search for CM Arvind Kejriwal's stolen blue Wagon R in Meerut
The Delhi Police's teams are in Meerut to look for a stolen blue Wagon R that was used by Delhi chief minister Arvind Kejriwal till the 2015 Assembly election and had helped him cement his position as the 'aam aadmi'
New Delhi: The Delhi Police's teams are in Meerut to look for a stolen blue Wagon R that was used by Delhi chief minister Arvind Kejriwal till the 2015 Assembly election and had helped him cement his position as the "aam aadmi".
The car was stolen from outside the Delhi Secretariat on Thursday.
The hatchback was being used by an AAP functionary before it was stolen. Police said that they have found CCTV footage from near the site of the incident in which the accused is visible.
They have circulated his pictures in different districts of Delhi. Teams also visited Sotiganj market in Meerut where stolen cars are dismantled and their spare parts are sold afterwards.
The police scanned through the market but did not find any clues of the stolen vehicle. A team also visited the Sambhal district in Uttar Pradesh to gain clues to the stolen vehicle. It has emerged that stolen vehicles from Delhi are sold there with forged documents.
So far, the police have not found any leads. They also scanned the Mayapuri market in west Delhi where scrap material of cars is sold after cars are dismantled.
Kejriwal also wrote a letter to Lt Governor Anil Baijal on Friday, saying that the theft of his car points towards Delhi's rapidly "deteriorating" law and order situation.
In his letter, Kejriwal wondered what the people of Delhi should expect when the chief minister's car gets stolen outside the secretariat, which is the headquarters of the local administration.
The incident had outraged AAP workers, many of whom posted videos of Kejriwal using the car, especially during the 2014 Republic Day, after he became the chief minister of Delhi for the first time.
The car was witness to two Assembly election wins in 2013 and 2015 and also to the party's poor performance in the Lok Sabha polls.
It was "donated" to Kejriwal by Kundan Sharma, a software engineer, in January 2013. However, when Kejriwal parted ways with his then party colleagues Prashant Bhushan and Yogendra Yadav, Sharma demanded that the vehicle be returned.
Even after Kejriwal became the chief minister in December 2013, he refused to use an official car and preferred his old Wagon R.
Find latest and upcoming tech gadgets online on Tech2 Gadgets. Get technology news, gadgets reviews & ratings. Popular gadgets including laptop, tablet and mobile specifications, features, prices, comparison.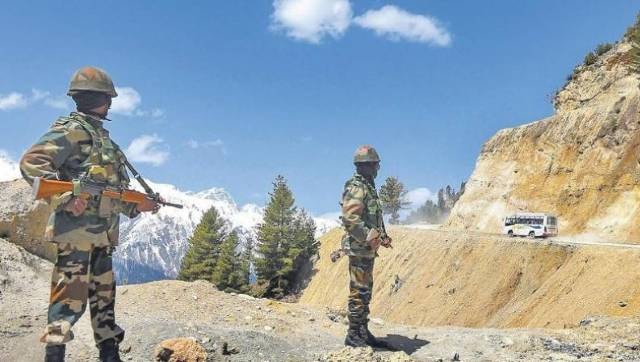 India
As per the statement, both sides also agreed to take practical measures to properly solve problems on the ground, and jointly safeguard peace and tranquillity in the border areas.
India
The explosives were found in a Syntex water tank at Gadikal's Karewa area during a search operation around 8 am
India
The residents of over 48,000 jhuggis along railway tracks in Delhi are demanding that they be consulted in the making of any plan that affects their homes