Delhi police busts fake degree racket involving sale of 50,000 'forged' certificates, three persons arrested
Three men, including a Delhi University graduate, were arrested for allegedly running a pan-India fake degree racket under which they sold about 50,000 forged certificates of universities and school boards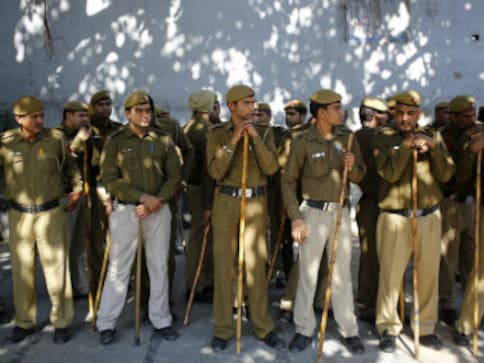 New Delhi: Three men, including a Delhi University graduate, were arrested for allegedly running a pan-India fake degree racket under which they sold about 50,000 forged certificates of universities and school boards, police said on Monday.
The three accused, Pankaj Arora, 35, Pawiter Singh alias Sonu, 40, and Gopal Krishna alias Pali, 40, were arrested between 5 January and 25 January, they said.
The accused, during interrogation, revealed that they had sold at least 50,000 fake degrees and mark sheets of various universities and school boards.
They used to give advertisements in newspapers, promising students to provide all sorts of certificates and degrees, said Vijay Kumar, Deputy Commissioner of Police (West).
In order to convince their clients, they had also set up fake websites of the universities and school boards on which the victims verified the authenticity of these documents.
The websites were so convincing that victims could not tell the difference between genuine and fake, the senior police official said.
Thousands of people have secured jobs through these forged certificates, he said.
Universities whose fake websites they had created, included Sambalpur University, Odisha, University of Allahabad, Sikkim University, Karnataka State Open University, and Nava Nalanda Mahavihara.
On 3 January, Vijay Kumar, a resident of Sikar, Rajasthan, filed a complaint at the Hari Nagar police station.
He told police that after seeing an advertisement in a local newspaper in Rajasthan, he had contacted the office of "SRKM Education and Welfare Society" in Hari Nagar for getting admission in 10th standard and obtaining certificates.
Arora, a Delhi University graduate and the owner of the institute, convinced Kumar to pay Rs 1.30 lakh towards admission and examination fees for six of his friends and himself.
After some days, Vijay Kumar received 10th standard mark sheets, migration certificates and transfer certificates of Board of Secondary Education, Andhra Pradesh, through the post, police said.
He was shocked since neither he nor his friends had appeared for the examination of the Andhra Pradesh board and had not even visited Andhra Pradesh. When Kumar contacted Arora, he told him that the certificates were genuine.
When the complainant applied for a passport in Sikar, Rajasthan, he was told that the 10th standard certificate was not genuine. Subsequently, a case was registered.
The police team went to the office of SRKM Education and Welfare Society, but it was closed. On the basis of technical surveillance, Arora was nabbed from Hari Nagar on 5 January.
He led the police to Singh and Krishan who were involved in preparing and sending the forged certificates to him, said the Deputy Commissioner of Police.
Subsequently, Singh was nabbed from Karkari Road near Karkardooma Court on 19 January. A sample forged certificate and a mobile phone being used in maintaining all the fake websites were recovered from him, the senior police official said.
Arora led the team to Ludhiana, Punjab, from where Krishan was nabbed on 25 January.
He was running a printing press where he used to print forged mark sheets.
The accused have been running this racket since 2001-2002 and have made crores of rupees, police said.
They used to charge anything between Rs 1,500 to Rs 2 lakh for providing fake certificates.
Police found Rs 20 lakh in many bank accounts in Goraya, Punjab, and they have been frozen.
Police have also seized blank sheets and other documents of Karnataka State Open University, Delhi Board of Secondary Education, Andhra Pradesh, etc.
Last month, six men were arrested for allegedly running a fake school education board that ran an elaborate pan-India network since 2012 and duped more than 20,000 people by issuing forged mark sheets and certificates.
India
In South India, it is believed that when a devotee whispers prayers into the ears of Nandi the prayers will be communicated to Lord Shiva
India
Senior IMD Scientist R K Jenamani said there is a prediction of good rainfall in the city on June 30 and the arrival of the monsoon can be declared on Thursday or Friday.
India
The Puri Jagannath Rath Yatra festival is being held after two years of COVID curbs. Pilgrims in Odisha pull the ropes of the holy chariots of Lord Jagannath, and his siblings Lord Balabhadra and Goddess Subhadra