Delhi Police arrests 19-year-old medical aspirant who posed as AIIMS doctor for five months
The Delhi Police has arrested a 19-year-old medical aspirant, Adnan Khurram, for posing as an AIIMS doctor for over five months.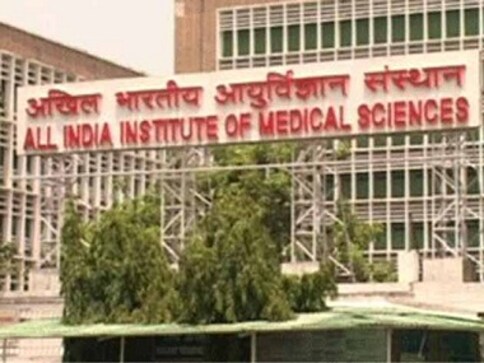 The Delhi Police has arrested a 19-year-old medical aspirant for posing as an AIIMS doctor, media reports have said.
According to Hindustan Times, the accused, Adnan Khurram, has been falsely claiming to be a doctor at the All India Institute of Medical Sciences for over five months.
The Hindu reports that the AIIMS Resident Doctors' Association (RDA) has issued a release with Khurram's photograph, saying security personnel have been alerted about his ruse. "He somehow continued his fraudulent activity and associated himself with RDA, AIIMS. He used the name of RDA, AIIMS, to attend different political and medical events," the release says.
Khurram reportedly managed to attend events like marathons and strikes meant exclusively for AIIMS doctors. He even managed to befriend doctors and medical students across departments using his fake identity.
But it was this very enthusiasm that led to his ruse getting exposed. According to Financial Express, doctors became suspicious of Khurram when he was attending a marathon on Saturday. As he was not able to answer questions from the doctors in a satisfactory manner, he was arrested by the police.
Financial Express reports that Khurram was charged under IPC Sections 419 (impersonation) and 468 (forgery for purpose of cheating) at Hauz Khas police station and has been lodged in Tihar Jail, DCP (south). The report adds that Khurram, who hails from Bihar's Sitamarhi district, allegedly pulled the con to ensure that his sister was admitted to AIIMS in a timely manner.
According to DNA, Khurram was even carrying a booklet of AIIMS, which can only be in possession of doctors at the institution. The report quotes Dr Abhishek Singh, vice-president, RDA AIIMS, as saying that as AIIMS has "at least 2,000 resident doctors,"  it is difficult to know each and everyone personally.
With inputs from agencies
India
Delhi Commission for Women chairperson Swati Maliwal was allegedly molested and dragged by a 'drunk' driver for 10-15 metres outside AIIMS hospital in the wee hours of Thursday. She likened the episode to the Kanjhawala case where a woman was dragged by a car for 12 kilometres on New Year's day
India
Police said the duo who have been charged under the Unlawful Activities (Prevention) Act received funds and weapons from their handlers
India
Rajan Bhatti and Cheena were arrested by Delhi Police's Special Cell