Delhi does not care for the Supreme Court, worse it does not care for itself.
In its 23 October order, the Supreme Court ruled that the bursting of firecrackers on Diwali and other festivals can only take place between 8 pm and 10 pm. Near Sector 8, Dwarka, where Central Pollution Control Board's data suggested that the PM 2.5 was 697, shudders from firecrackers near and far could be heard all night. The suburb in South West Delhi is home to hundreds of gated colonies. Some residents of Sector 8 said that because these are several gated areas that share boundary walls, it's hard for the police to zero in on those who are defying the Supreme Court order.
The residents also wondered if that many police personnel were even patrolling on Diwali night to especially keep a check on festivities in each and every locality. AirVisual, an air quality monitoring website which gets the data off the Delhi Pollution Control Committee, suggested that the PM 2.5 levels in the same zone was a striking 2000 at 1 pm. There's a marked inconsistency between the two data sources but the pollution levels have swung from 'unhealthy' to 'hazardous' through the night.
At 7 am, the CPCB's data on pm 2.5 near Dwarka sector 8 was 646 and Delhi Pollution Control Board estimated the figure to be 420. While the smog build up was less visible around 7 to 7: 30 am, the air was heavier than it has been all week. At the same time, it was 999 around PGDAV college in Lajpat Nagar and around Wazirpur in Chandni Chowk District.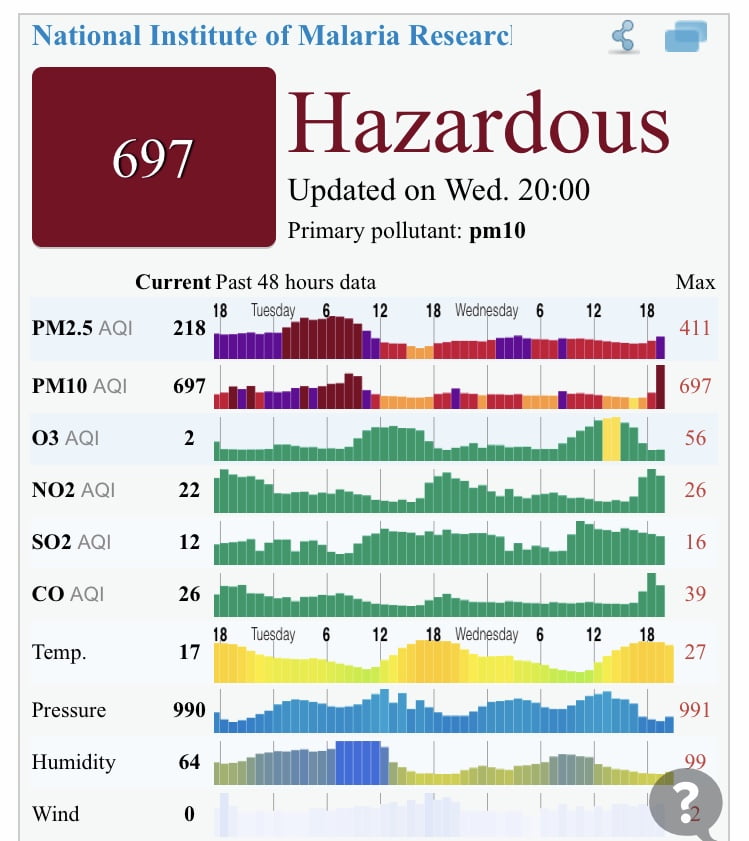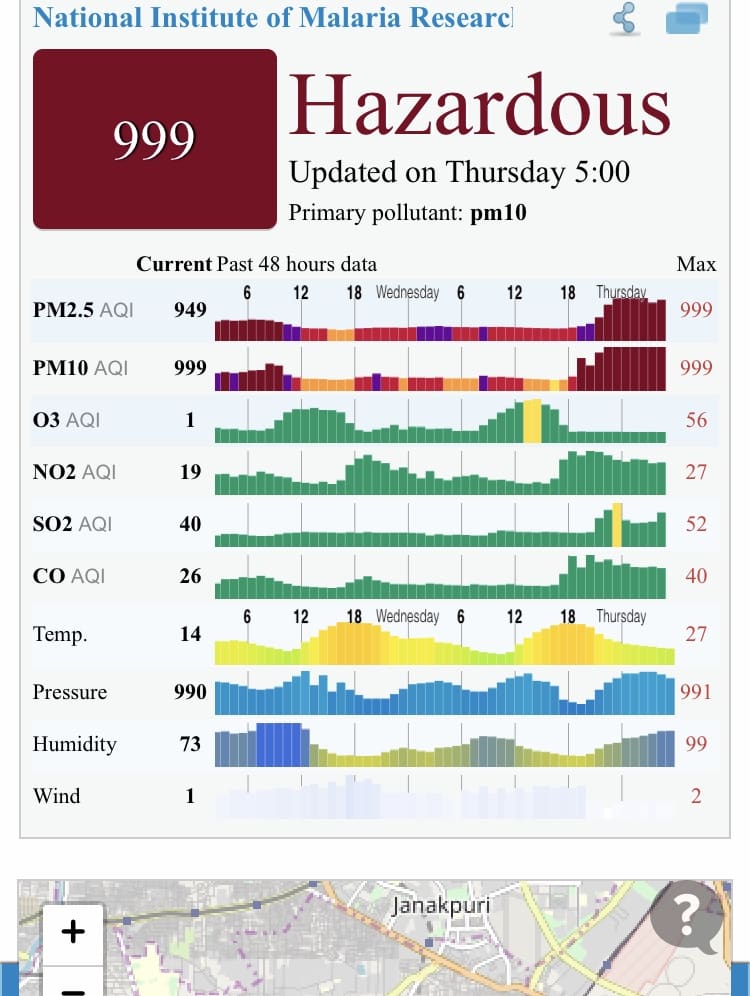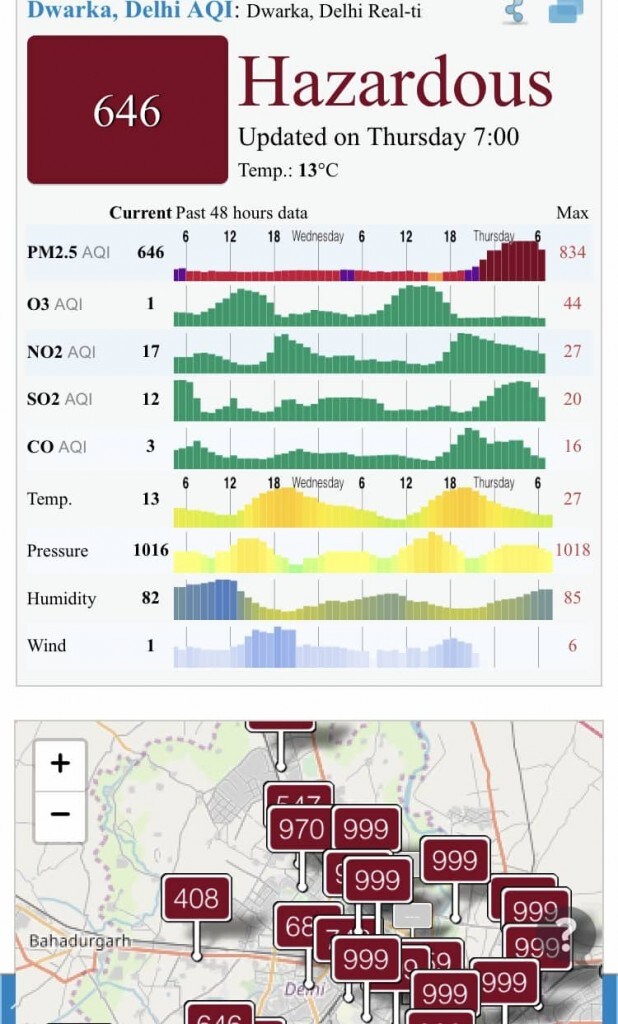 Presently, the sanctioned strength of Delhi Police is 83,762. The Police Control Room of Delhi Police has a fleet of 800 PCR Vans stationed all over the capital besides 122 motorcycles. While the number may seem enough to be concentrated around key zones during critical events but is it enough to take on operations that require them to be dispersed in all pockets of a 1,484 km² large city with a population of over 18 million?
Dwarka is a fairly green locality, with trees lining wide roads that have neatly built apartment complexes on either side. Last month, the Environmental Pollution (Prevention and Control) Authority confirmed that they noticed red spots suggesting localised waste burning around Dwarka in the satellite imagery when they were tracing satellite imagery.
Adding to this, it is impossible for them to curb cracker bursting in Gurgaon, Noida and Ghaziabad. Gurgaon and Faridabad, both in Haryana, featured on WHO's 2018 list on the 20 most polluted cities in the world. A part of the problem lies in the Air (Prevention and Control of Pollution) Act, 1981, which doesn't have provisions to deal with leaf or wood burning on the street which is a daily affair.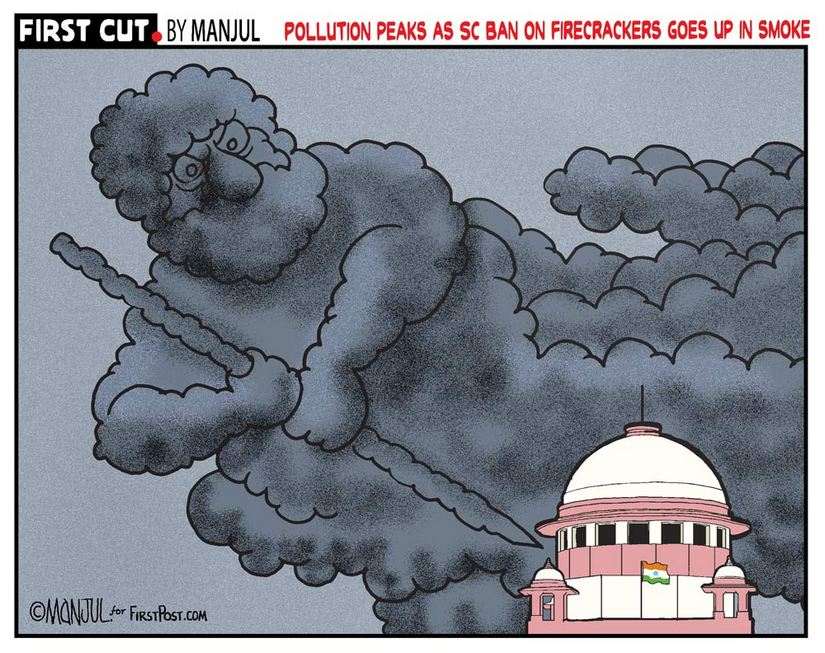 At 5 am, the PM. 2.5 near Sector 8, Dwarka was a devastating 999. Those who broke the law did what they had to and went into their homes at the end of a long night. Environmental lawyer Rahul Chaudhary had earlier told Firstpost that catching somebody who has committed a crime against clean air is extremely difficult. Think about air for a second, its disposition changes every hour, every day. How will evidence be recorded? "Virtually nobody has been convicted in the air act until now. Just like traffic police issues a chalaan on skipping a red light, punishment should be instant."
While eleven people have been booked in connection with seizures of illegal firecrackers by the Delhi police, an FIR has been registered against one person in Ghazipur for bursting crackers in the National Capital. The Ganga judgment of 2017 took cognisance of the absence of a transparent and consistent enforcement mechanism and recommended that the Water act and Air act provide for various regulatory responses in terms of directions, prosecution that are based on Precautionary Principle and Polluter Pays Principle.
In a country of 125 crore residents, National Crime Records Bureau data from 2014 to 2016 shows that under the Air Act, there were 48 incidents registered in 2014, 50 in 2015 and 25 in 2016. How much can a Supreme Court ban hope to achieve? On the morning after Diwali, the capital is waking up to a deadly mix of toxics they call air.
Your guide to the latest cricket World Cup stories, analysis, reports, opinions, live updates and scores on https://www.firstpost.com/firstcricket/series/icc-cricket-world-cup-2019.html. Follow us on Twitter and Instagram or like our Facebook page for updates throughout the ongoing event in England and Wales.
Updated Date: Nov 08, 2018 12:11:18 IST