Delhi: Let's play fair and open the Raj Niwas and govt toilets to the public too
In a city of 14 million, the shortage of public toilets is laughable. Most of them are in a state of disrepair and often become dens of criminal activity.
In a city of 14 million, the shortage of public toilets is laughable. Most of them are in a state of disrepair and often become dens of criminal activity. Welcome to New Delhi, the capital of India.
These so called 'facilities' are dark, dank and dirty, making the perfect place for a mugging and other not-so-beautiful activities including narcotic tradeoffs. Therefore, almost half the population pees against private and public walls or simply lets go on the side of the road with a collective absence of shame.
Women just hold on because they have no choice.
For the elderly who now map their lives by where the toilet is and not by where the fun lies and cannot any longer rework the dynamics of 'when you gotta, go you gotta go', every expedition —
even to the market — is fraught with danger and doubt.
The answer to this is more toilets. Yes. That was a major BJP promise. The answer to that is not ordering hotels and restaurants to open their toilets to all and sundry at Rs 5 a visit. Come April, all such entities in South Delhi are being ordered to open their doors.
For one, it totally upends the security of that institution and it is not elitist to demand a level of service when you are paying huge sums of money for exclusivity. That's the deal. Then, there is safety and it makes a mockery of the rights of admission. It is also a destruction of sanitary levels and it is unsafe, especially for women and children. Some will spit, some will smoke, throw cigarette butts into the urinals, some will not pull the flush (common failing in our country) and many others will now like to tour the premises and wonder about how it is a nice way to spend a summer afternoon in air-conditioned comfort. There will be breakage, spoilage and aggression.
As I wrote in India Legal, it is impossible to stop people from moving about the premises once they enter the hotel. They can take an elevator to the rooms. How many will you stop? Would you like to pay Rs 15,000 for a room and share it? Why not, the beds are huge, there are six pillows, let's have a homeless person or pavement dweller as a buddy for the night, soften his discomfort. Why not, it is the same argument...
Here you are paying Rs 500 for a coffee and then you want to relieve yourself and there are a bunch of people in line dirtying up what is supposed to be a convenience of high hygienic order.
By this logic shown from the South Delhi Municipal Corporation, one would imagine it should also show the way. Since the warm and fuzzy initiative comes from the Lt Governor Anil Baijal, let the Raj Niwas toilets be open to the public as well as all the offices of the Municipality in toto. After all, if they do not, in their wisdom, think that opening the gates to a flood of humanity into restaurants and hotels will increase theft, harassment and wreck hygienic levels, shouldn't all government toilets also be added to the list? Lead from the front, literally.
Look at the positive side. This easy entry into government offices will improve the mingling of the general public with the political and bureaucratic coteries as they tramp the corridors of power together. Hello, Mr Chief Secretary, just taking a leak in your loo, then can we chat a bit. SDMC Commissioner Puneet Goel sahib, you have change for hundred, need to go to the loo bad. Imagine all the State Bhavans and the VIP guest houses being available to the public for the same price.
Now that would add so much more gravitas to the 4,000 increase in toilets. Not only would the invasion of hotel exclusivity destroy tourism but Rs 5 does not even begin to cover the cost of usage and maintenance, so you are actually cheating the hotel and restaurant.
Those who say why not, good idea and run that 'we are all equal' flag up the pole, a simple question: Would you open your office to everyone?
Next thing you know, all the fancy colonies in South Delhi might be allowed to offer their homes and make some money. Instead of 'To Let' signs, we will see a proliferation of 'Toilet' signs. Just a difference of an 'I'.
Business
The stake sale process, which begun on January 2020, faced delays due to the COVID-19 pandemic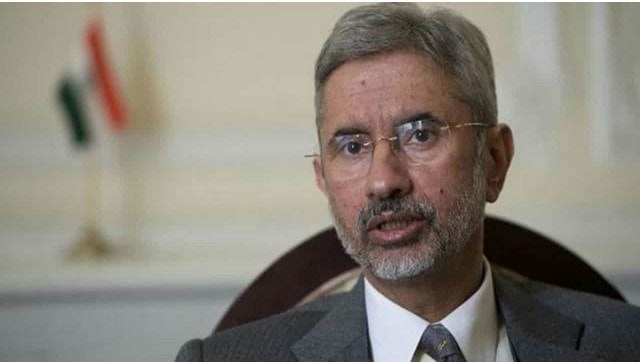 India
S Jaishnkar said India's approach to Afghanistan has always been guided by its historical friendship with its people and it will continue to be the case
Business
The company will hold investor/analyst calls on 13 October to discuss the financial results for the quarter ending 30 September