Delhi L-G okays proposal to cut presence of non-essential services staff in govt offices by 50% as COVID-19 cases rise
The proposal does not cover departments concerned with essential services, including health, police, home guards and civil defence, district administrations, fire, electricity and water, municipal services among others
New Delhi: Lt Governor Anil Baijal on Saturday approved a proposal of the Delhi government to reduce the presence of its non-essential services employees in offices by 50 percent amid a spike in COVID-19
in the National Capital, Revenue Minister Kailash Gahlot said.
"The heads of departments will decide about how to implement it according to the requirement of staff at their disposal," he told PTI.
According to officials, the move, applicable to all Delhi government employees except grade-one and above officers, aims to bring down the number of non-essential services staff in the offices in view of the COVID-19
pandemic. The Delhi government had also sought recommendations to private establishments to stagger office timings, reduce the presence of their staff, and encourage work from home.
The proposal from the Delhi government's revenue department was sent to the Lt Governor who is also chairman of Delhi Disaster Management Authority (DDMA) for approval, Gahlot said.
"The purpose is to make sure that the number of employees in the offices at a given time is not more than 50 percent of the total strength up to 31 December or till there are any further orders," said a senior officer.
The proposal was made in line with an order of the Union Ministry of Home Affairs on 25 November for considering steps to reduce the number of employees in government offices through various measures to ensure social distancing, he said.
The proposal does not cover departments concerned with essential services, including health, police, home guards and civil defence, district administrations, fire, electricity and water, municipal services among others, the officer said.
However, other Delhi government offices, autonomous bodies, public sector units, corporations and local bodies, associated with non-essential services, are covered by the proposal.
The heads of departments and agencies concerned will prepare a schedule for assigning office timings and employees to be required for work purpose, the officer said.
Find latest and upcoming tech gadgets online on Tech2 Gadgets. Get technology news, gadgets reviews & ratings. Popular gadgets including laptop, tablet and mobile specifications, features, prices, comparison.
India
On 8 May, Muthulakshmi's husband Thangaraj and father Palavesam were murdered by a mob of Thevars in Sathankulam's Udayarkulam. This is the same infamous panchayat town where Jeyaraj and his son Benix were killed in police custody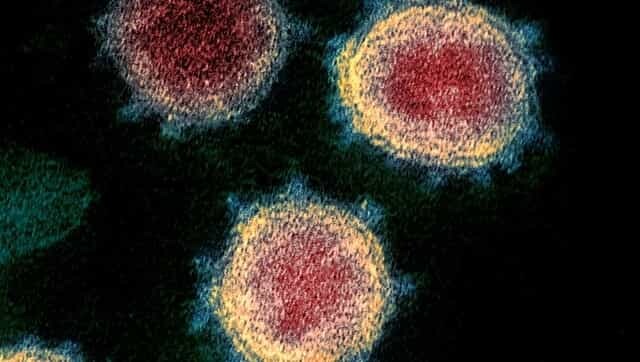 World
Over summer, the couple used a yacht to reach the nearest mainland and stock up on food for winter.
Sports
The decision puts a doubt over next weekend's scheduled third round of games and a meeting to discuss this year's Six Nations, set to start on 6 February