Delhi HC ruling on disqualification of 20 AAP MLAs makes Arvind Kejriwal a 'martyr', boosts party's prospects
The Delhi HC's decision provides a big boost to AAP's dwindling political fortunes. It couldn't have come at a better time for Arvind Kejriwal.
The Delhi High Court has set aside the Election Commission's order on disqualification of 20 MLAs of the Aam Aaadmi Party (AAP) in an office of profit case. The court has now transferred the matter to the EC, allowing the AAP MLAs a chance to present their side through an oral hearing. In a scathing remark, the high court cited three reasons for its order:
Violation of oral hearing norms by the EC and denial (of opportunity) to AAP MLAs to present their case.
Failure of the EC to inform AAP MLAs (parties in the case) that Om Prakash Rawat (Chief Election Commissioner of India) after recusing himself from the case, has rejoined the proceedings.
Violation of natural justice.
Now the EC will have to restart the hearing proceedings. This shows the EC and the current BJP government in bad light. The Opposition has already been critical of the EC's actions before the announcement of the Gujarat Assembly polls. This gives a shot in the arm to the anti-government brigade, which has been blaming the Narendra Modi government for belittling the institutions and interfering in their functioning.
This decision also provides a big boost to AAP's dwindling fortunes and couldn't have come at a better time. Delhi chief minister Arvind Kejriwal has been facing flak from Kumar Vishwas' supporters over the alleged sale of Raja Sabha tickets. The AAP, meanwhile, has also been facing a rebellion in Punjab over Kejriwal's apology to Bikram Singh Majithia, who he had described as a 'drug lord' during the Assembly elections.
The chief minister's unconditional apology to Union Minister of Road Transport and Highways and Shipping Nitin Gadkari added fuel to the fire, with even some of Kejriwal's staunchest supporters accusing him of going back on his fight against corruption. Social media ridiculed him to the hilt, with #KejriwalMangeMaafi trending on twitter.
The order provides a relief to AAP in Delhi. Bypolls would have meant its tally reducing significantly, going by the trends of last year's MCD elections. The ruling party's brute majority in Delhi stays put for now. It also thwarts alleged BJP attempts at toppling Kejriwal's government with help of disgruntled elements like Vishwas and Kapil Mishra.
BJP's tally in Delhi stays at a minuscule three seats. Congress Delhi chief Ajay Maken's dream of opening the party's account in the Delhi Assembly also gets a big jolt. The EC, now being asked to hear the AAP MLAs' side, means that the MLAs in all likelihood will complete their term, going by the fact that it took three years to complete a full cycle of investigation and court trial.
Kejriwal thrives on the politics of confrontation and is an expert at playing the victim card to the hilt. BJP, through its actions again and again – the arrest of AAP MLAs, constant tussle with L-G, the office of profit case – is exposing itself. It clearly shows that the Modi-Amit Shah jodi (duo) has not been able to forget the humiliating loss served to them in Delhi in 2015 and has not forgiven Kejriwal for stopping BJP's juggernaut. They want to get back at him, but he keeps on slipping from their hands. This desperation, however, will not do the BJP any good in Delhi. They should leave him alone.
Every time it seems like Kejriwal's euphoria is over, the BJP provides him with a helping hand. Kejriwal will now accuse the saffron party of trying to destabilise his government. AAP will again bring in the office of profit issue onto the national debate. How is it that some BJP-ruled states appoint Parliament secretaries and get away with it, but AAP can't? How come former Delhi chief minister Shiela Dixit got away with appointing these secretaries with retrospective effect, but it becomes an issue when AAP does it?
It will give a chance again to AAP to tell the people of Delhi that both Congress and BJP are hand in glove, and are disrespecting people's mandate through these misdeeds. Kejriwal will be successful in invoking the sympathy factor and may get a few seats in the Delhi Lok Sabha.
While this order is definitely a big boon for AAP and Kejriwal, he should not lose focus and should start to regain some of the lost ground by working for people of Delhi and making it a model state. He should also focus now on the national elections in 2019 and chose either the agrarian distress or unemployment issue.
He should try to galvanise these voters. Currently, these groups lack national level leadership in order for their voice to be heard. Kejriwal is smiling again, this order drives away attention from the apology fiasco and provides him with a chance to get the glory of 'aam aadmi' back again. But the question is, will he grab it?
The author is a former corporate and investment banker who is now following his passion for politics and elections. He is cofounder of LoudST and tweets @politicalbaaba
Politics
Arvind Kejriwal has announced a political front, People's Welfare Alliance, in Kerala with Twenty20. The small party is the CSR wing of the Ernakulam-based Kitex Group, the second-largest producer of children's apparel in the world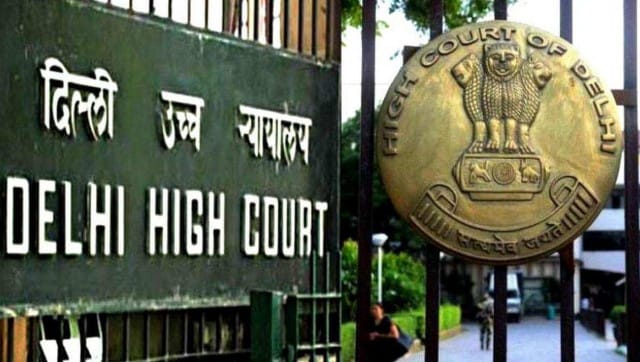 India
A bench of Acting Chief Justice Vipin Sanghi and Justice Navin Chawla issued notice on the petition by Devendra Nath Tripathi and granted time to the respondents to file their response
India
A 1969-batch IAS officer, Baijal was the vice-chairman of the Delhi Development Authority. He also served as the home secretary under the Atal Bihari Vajpayee government