Delhi government's educational reforms raise hopes, but expecting overnight results would be misplaced
The MCD teachers hold diplomas and have cleared Central Teacher Eligibility Test (CTET) whereas the teachers in Delhi government schools have a degree and some years of experience.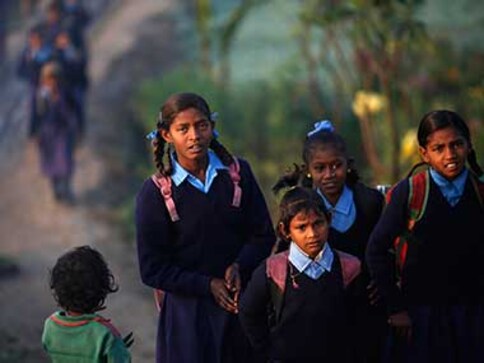 The Aam Aadmi Party-led Delhi Government takes pride in the Education and healthcare reforms it has introduced. This year, Delhi Government's allocation for education is 26 percent of its budget, as against 23.5 percent allocated last year. The total allocation for education comes up to Rs 13,997 crore and is the highest among all sectors.
In healthcare too, the budget is Rs 6,729 crore, which is 13 percent of the total budget. However, what raises a question on the outcome of government's efforts is the fact that in CBSE results, government schools have recorded the lowest pass percentage among all categories of schools affiliated to the CBSE. Even as Deputy Chief Minister Manish Sisodia lauded the state-run institutes for a better performance in Class 10 exams as compared to the outcome of pre-board examination, government-aided institutions could secure a pass percentage of only 69.96 percent as compared to private schools, which saw 89.45 percent students pass the exam.
What went wrong? Firstly, the situation of children shifting from MCD-run schools to Delhi government schools in Class VI is worrisome.
"In July 2016, the Delhi Directorate of Education conducted a baseline survey of the reading levels of students and found that 74 percent couldn't read a basic Hindi sentence: 'Jungle ka raja sher hai'. That's where the fight begins for the Delhi government, when they have to correct seven years of negligence and non-performance," said Anurag Kundu, member, Delhi Commission for Protection of Child Rights (DCPCR). Following the findings, AAP government launched the 'Each Child Can Read Campaign' to enhance the reading ability of its students. Kundu said that the 35-working-days long campaign was launched on 5 September, the Teachers' Day, and concluded on 14th November, the Children's Day.
The MCD teachers hold diplomas and have cleared Central Teacher Eligibility Test (CTET) whereas the teachers in Delhi government schools have a degree and some years of experience. "On an average, the MCD spends 19,000 a year on a child and the Delhi government spends an annual amount of 56,000 on each child and the budget has been nearly tripled in the last three years. You'd be shocked to note that the same MCD also spends 57,000 to save a monkey," explained Kundu. There are nearly 1,700 MCD schools in Delhi and nearly 1,050 Delhi government schools.
Education and the flaws in the sector are nuanced, the solution should be nuanced too, opines Raghav Chopra, who completed two years of his Teach for India fellowship during which he taught at a government school for girls in Tughlakabad Extension. He said that intensive and minute policies are being implemented but results will take time. "Children in Class VI spell like a Class II child and we have to work harder in rectifying what's gone wrong," Chopra said. He said that during his teaching tenure, which ended in 2018, he witnessed the implementation of two schemes, Chunauti and Buniyaad which segregate students based on academic scores. In the former, students doing well were put in special classes for advanced attention. In the latter, weaker students were being given dedicated coaching for a month on numeracy and literacy. "I witnessed that the two Mega PTMs led to the parents finding out the teachers' names for the first time. It was quite unusual for us to see since that is such an ordinary situation in private schools," said Chopra.
Speaking of nuance, there are two other government schemes that will take time to bear results: one is that the budget of trainers for teachers has been increased from Rs 300-Rs 400 a day to Rs 5000 per day so the quality of training on issues like child psychology and activity-based learning goes up. Second is the newly prepared cadre of 220 mentor teachers, each of whom has five schools under them and do intensive coaching on trends, parental feedback etc. This shift from external supervision to supportive supervision will take time to bear fruits.
The other issue is that the 10th standard boards took place after a gap of nine years and the syllabus was doubled. "If a child used to half-yearly exams is tested for the entire syllabus in one go, then it does impact the performance," explained Kundu.
One issue that certainly needs to be addressed is the fact that the science stream being a more lucrative option isn't still as popular in government schools. Owing to lack of infrastructure, science talent search examinations could be modelled on the IMO/RMO international academic model or the NSO digital online testing model. And this is an area that still needs a lot of work.
The other thing that could help is the adoption of the Karnataka-Sikshana model. The Karnataka government and the Sikshana Foundation signed a Memorandum of Understanding (MoU) to deliver student motivation programmes for over 1 lakh students in 1,500 government higher primary schools of Chitradurga and Davanagere districts. In this, the foundation works with Sarva Shiksha Abhiyana (SSA) and the Department of Primary and Secondary Education over a three-year period to deliver student motivation programmes through government officials and teachers. The 11 crore agreement has been signed under the Public-Private Partnership model, with 50 percent of funding from public and the other 50 percent from private sources. This will offer a more structured intervention plan to enable good ideas to improve the educational infrastructure in a more systematic way.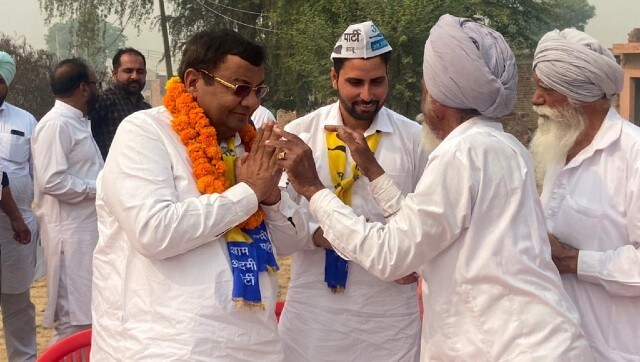 Politics
Aam Aadmi Party Rajya Sabha MP and state in-charge of Haryana, Sushil Kumar Gupta sees prospects for the party after the Haryana local poll results
Politics
In Tankara, another constituency in the region won by the Congress last time, party workers say their MLA Lalit Kagathara is the biggest "star" in the constituency due to his work and accessibility to constituents
Politics
BJP's national spokesperson Gaurav Bhatia claimed the report shows that the private firm decided the terms and conditions for the construction of classrooms in collusion with the government