Delhi gangrape case: Convict Vinay Sharma attempts suicide in Tihar jail
Vinay Sharma, accused in 2012 Delhi gangrape, has been admitted to the Deen Dayal Upadhyay Hospital in Delhi after he attempted suicide on Wednesday night in Tihar jail, reported
Vinay Sharma, accused in 2012 Delhi gangrape, attempted suicide on Wednesday night by taking painkillers and then trying to hang himself with a towel inside the Tihar jail, reported CNN News18. 
Sharma has been admitted to the Deen Dayal Upadhyay Hospital in Delhi, the report said.
AP Singh, Sharma's lawyer, claimed that it was not a suicide attempt but attempt to murder.
"A few days ago, I met him in jail where he complained about torture inside the jail premises," Singh told IANS.
In 2013, Ram Singh, the main accused and the driver of the bus in which the 23-year-old paramedical student was raped, had also committed suicide in Tihar jail by hanging himself.
The victim was gang raped by six persons in a moving bus in south Delhi on 16 December, 2012. The victim and her friend were thrown out of the bus after the crime. The victim died of grave intestinal injuries on 29 December, 2012, at Singapore's Mount Elizabeth Hospital.
Mukesh, Vinay, Pawan and Akshay were awarded death penalty on 10 September, 2013, by a trial court in New Delhi in the gangrape and murder case, which was later confirmed by Delhi High Court on 13 March, 2014. Their appeals are pending before the Supreme Court.
The case was followed by outrage and protests throughout the country, following which a fast-track trial was ordered into the case.
With inputs from agencies
India
The 23-year-old paramedic student was raped inside a moving bus in south Delhi on the intervening night of 16-17 December, 2012 by five men and a juvenile.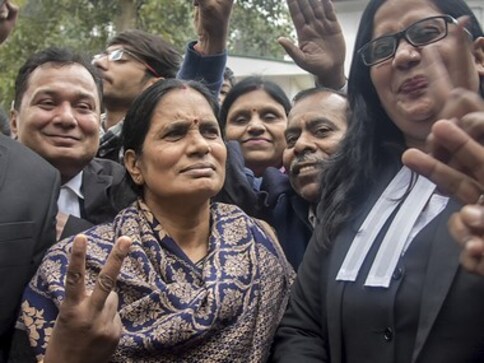 India
The hanging was carried out as per schedule in Delhi's Tihar jail after a three-judge Supreme Court bench rejected the final plea by the convicts' lawyer AP Singh to stay their execution in a late-night hearing.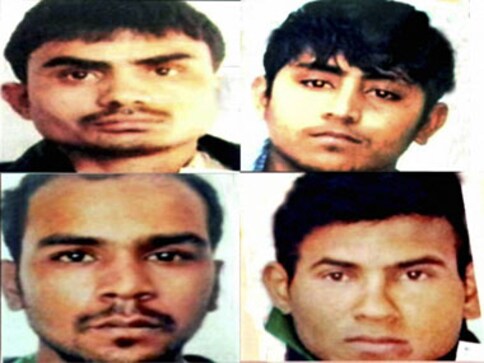 India
The victim's father, Badrinath Singh hailed the hanging saying that their daughter had finally got the justice, seven years after she was brutalised in a moving bus in Delhi. He said that this day is dedicated for all the women of the country.