Delhi facing worst dengue crisis in 5 years; PIL accuses AAP govt of negligence
A plea has been filed in the Delhi High Court accusing the AAP government and MCDs of not acting vigilantly and responsibly to control dengue, a mosquito-borne tropical disease
New Delhi: A plea has been filed in the Delhi High Court accusing the AAP government and MCDs of not acting vigilantly and responsibly to control dengue, a mosquito-borne tropical disease.
The PIL was filed by an advocate in the wake of dengue deaths and cases in the national capital.
The plea, which is likely to be taken up for hearing next week, alleged that despite 320 cases of dengue reported in 2016, the authorities concerned have not been "rising up and taking measures to prevent the disease or mosquito breeding".
"Delhi this year has been facing the worst dengue crisis in five years, as all the three civic bodies, particularly the South Delhi Municipal Corporation and Delhi government have failed to discharge their statutory duties, though it is their responsibility to take preventive measures to control the disease," the plea filed by advocate Shahid Ali said.
The plea has not only sought direction to the Delhi government and statutory bodies to control the menace but also to initiate proper inquiry as to whether the government and statutory bodies could have controlled the menace and could
have prevented the breeding of dengue mosquitoes.
The plea has also asked whether the Delhi government has released sufficient money to statutory bodies to take effective measures to tackle the menace and why sprinkling of medicines and fogging has not been done in unauthorized areas.
The petitioner said the disease claimed its first victim on 21 July when a girl from Jafrabad in northeast Delhi died at Lok Nayak Jay Prakash (LNJP) Hospital.
"Okhla MLA Amannatullah Khan's sister-in-law died of dengue on 12 August at Apollo Hospital. A total of 91 cases were reported in July, six cases were recorded in May, while June witnessed 15. Thirty-four fresh cases were reported till
20 August since the last count and the total number of cases so far in the city is more than 320.
"Despite so many deaths, civic bodies have not been rising up and taking measures to prevent disease or breeding of mosquitoes and even safai karamcharis are rarely spotted in the areas because nearly 80 percent of these areas are
unauthorised," the plea alleged.
The petition alleged that the intentions of civic bodies and of responsible officials/employees are malafide and contrary to statute and principles of natural justice and in violation of the fundamental rights of citizens of India and the directive principles given in the Constitution.
Earlier, a similar plea was filed, in which a bench of Chief Justice G Rohini and Justice Sangita Dhingra Sehgal has reserved its verdict.
The MCDs should be directed to urgently undertake special fumigation and sanitation drives and anti-mosquito breeding operations in their respective areas, the new PIL has said.
India
The High Court said this in reference to reports that the city civic body, Bruhat Bengaluru Mahanagara Palike, spent Rs 23 crore to repair roads in the city for the Prime Minister's recent visit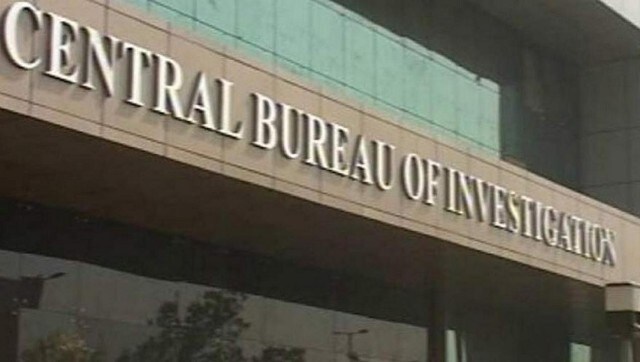 India
The CBI had taken over the investigation of the case, following an order of the Calcutta High Court
India
Talaq-e-hasan is the practice by which a Muslim man can divorce his wife by saying the word talaq once a month over a three-month period