Delhi court frames charges against ex-TERI chief RK Pachauri, summons complainant for cross-examination
The charges against RK Pachauri were framed under Sections 354 (outraging the modesty of a woman), 354A (sexual harassment) and 509 (words used to outrage the modesty of a woman).
Delhi's Saket court on Friday framed charges against environmentalist RK Pachauri in a sexual harassment case. Metropolitan Magistrate Charu Gupta put Pachauri on trial for the offence punishable under sections 354 (outraging modesty), 354A (making physical contact, unwelcome and sexually coloured remarks) and 509 (teasing and using vulgar gesture and actions) of the Indian Penal Code (IPC).
The charges were framed after Pachauri, who was present in the courtroom, pleaded not guilty and claimed trial.
The court has also summoned the complainant to be present on 4 and 5 January for cross-examination and evidence collection, ANI reported.
Meanwhile, RK Pachauri has been asking the court to expedite the matter, citing his old age, ANI reported.
The Delhi Police had first filed a case against Pachauri in 2015 on basis of a complaint filed by a former female junior colleague on charges of sexual harassment in their workplace.
On 13 February, 2015, an FIR was registered against Pachauri and he was granted anticipatory bail in the case on 21 March, 2015.
The former TERI chief had earlier secured an interim order from Additional District Judge making it mandatory for media houses to publish or telecast the coverage of the case with a title that "in any court, the allegations have not been proved and they may not be correct".
This order had also said "when such information is published in any page of a magazine or report, then it should be in middle of the page in bold letters and it should be five times larger than the font in which the article is being published".
Over 1,400-page charge sheet was filed by the Delhi Police on 1 March, 2016, saying there was "sufficient evidence" against Pachauri that he had sexually harassed, stalked and threatened the complainant.
A supplementary charge sheet was filed in March 2017 after the police said it had retrieved several deleted emails and chats exchanged between the accused and the complainant. The final report had said the deleted WhatsApp chats, text messages, retrieved from the cell phones, computer hard disks and other devices, were "not fabricated".
The chargesheet, which was filed a year after the former research analyst of TERI lodged the complaint, had said Pachauri had committed offences under various sections of IPC. Pachauri has denied all the allegations against him.
Pachauri was accused of sexually harassing a female colleague in 2015. He stepped down as the chairperson of the UN Intergovernmental Panel on Climate Change in February 2016 and proceeded on leave from TERI, where he was the director general. The woman researcher who accused him of sexual harassment in November quit her job at TERI, alleging she was treated badly. TERI had denied the charges.
On 8 February, 2016, Pachauri was appointed as executive vice chairman of the organisation. Following severe criticism, he went on indefinite leave from the organisation on 12 February, 2016.
In April 2016, a few months after the charge sheet was filed against him in the alleged sexual harassment case, Pachauri had slapped a civil suit against lawyer-activist Vrinda Grover and another person for allegedly making defamatory statements against him outside the courtroom to the media in connection with the case.
Pachauri has sought damages of Rs 1 crore for "false and frivolous allegations" which, he argues, could prejudice his case.
With inputs from agencies
First Cricket News
Ricky Ponting said that he is a cultural leader and his attitude and smile are infectious, hence wants him to be around the team.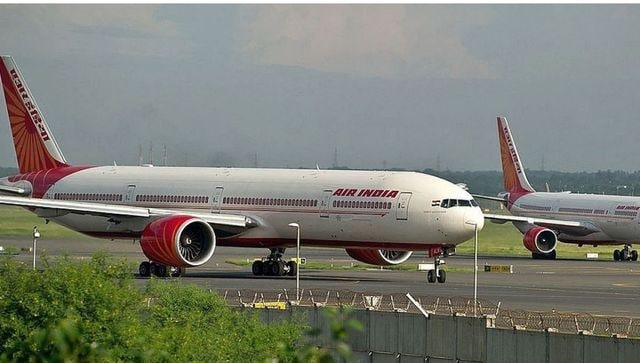 India
The pilot of the concerned AI flight has also had his licence suspended for the next three months for failing to discharge his duties as per Rule 141 of the Aircraft Rules, 1937 and applicable DGCA CAR
India
The revelations come days ahead of the Republic Day celebrations in Delhi where security has been heightened for the event