Delhi Burari deaths: Relatives rule out suicide, claim 11 family members were murdered; police registers complaint
The relatives of the 11 members of a family in north Delhi's Burari locality have insisted that they were killed and it was not a case of suicide.
Relatives of the 11 members of a family who were found dead in north Delhi's Burari locality on Sunday have insisted that it wasn't a case of suicide and the persons were killed. They have also dismissed reports that there was a "spiritual" angle to the deaths.
The relatives said that the family was gearing up for the wedding of Priyanka (33) who got engaged last month. She was among those found dead at the house on Sunday.
Police is investigating whether the 11 members of the family, aged between 15 and 77 years, killed themselves as part of a suicide pact, after they found handwritten notes from the house, which indicated a "religious or spiritual angle" to the deaths.
The handwritten notes stated the "human body is temporary and one can overcome fear by covering their eyes and mouth".
Sujata Nagpal, daughter of the 77-year-old Narayan Devi found dead on the floor, said the media was speculating things and circulating suicide theories.
"I used to speak to my mother every alternate day. Everything was going fine within our family. We are a well-educated family and do not believe in babas. It is not a case of suicide. The media has been speculating things and publishing wrong information that my family members committed suicide," she said.
Sujata also told ANI, "Someone killed them and all the reports on spiritual angle are bogus."
Devi's niece Geeta Thakral suspected that someone from outside the family was involved in the deaths.
Another relative, Dinesh, told ANI that he has filed a police complaint because he does not consider this as a case of suicide. "I don't believe media reports. They (the 11 family members) were never in contact with any baba," he added.
Filed police complaint because this isn't a suicide case. I don't believe in media reports.They had never been in contact with any 'baba'.Pipes in the wall might have been for ventilation: Dinesh,member of the family,11 members of which were found dead in Delhi's Burari on July 1 pic.twitter.com/EKKxwZfpJX

— ANI (@ANI) July 3, 2018
Another relative Manoj Bhatia also echoed the same sentiment. He said, "I am in a complete state of shock. They weren't staunch in their religious beliefs. We still cannot understand the reason (of the deaths) but this is definitely not a case of suicide."
Meanwhile, the autopsy report of six of the 11 family members confirmed death because of hanging. Police sources told Hindustan Times that no signs of struggle were found.
Among the 11 family members found dead were two minor boys, both 15 years old. Ten of them were found hanging blindfolded from an iron-mesh in the ceiling for ventilation, while the body of a 77-year-old woman was found on the floor in another room of the house.
With inputs from PTI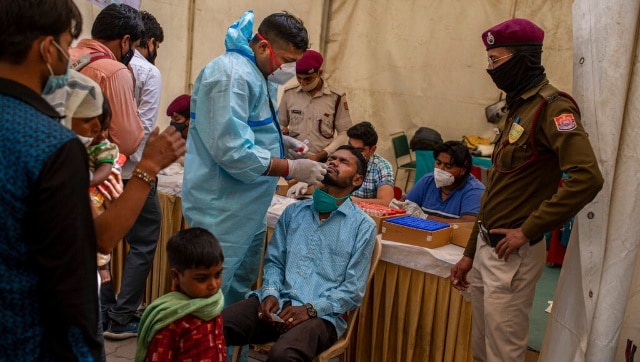 India
Coronavirus News live updates: The officials will share best practices, suggestions and recommendations for continuing the COVID-19 fight, especially in semi-urban and rural areas, the PMO said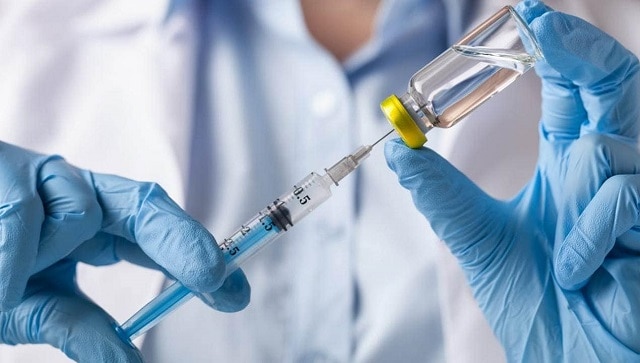 India
In Kashmir, the supplies are now running dry at nearly all the health centres in the last few days and none got vaccinated in most of the districts including the capital Srinagar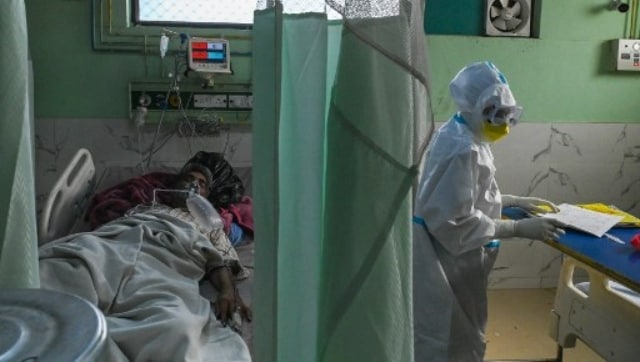 India
COVID-19 has overturned every aspect of modern life and set new priorities or rather just one priority – itself