Delhi Burari deaths: As pet dog of Bhatia family makes speedy recovery, police hope it will yield clues about family
The pet dog of the Burari family, whose 11 members were found dead on 1 July, was showing signs of improvement, said an animal rights activist, who has been taking care of him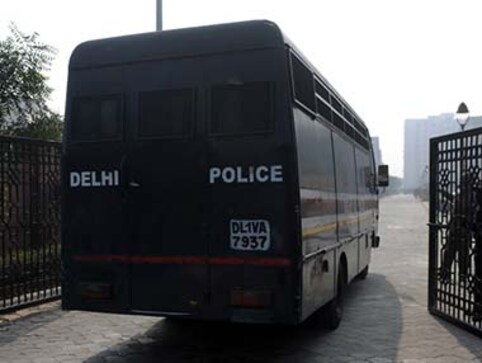 New Delhi: The pet dog of the Burari family, whose 11 members were found dead on 1 July, was showing signs of improvement, said an animal rights activist, who has been taking care of him.
Tommy, as he was referred to by his owners, had been tied to a grill upstairs, before the family members allegedly committed suicide.
Sanjay Mohapatra had learnt about the dog through news channels and then contacted the police. After completing the legal formalities, he brought the dog to his animal care centre in Noida.
Mohapatra said that the dog was quite aggressive when they first got him to the care centre. "It had taken us close to one-and-a-half hours to rescue him that day. He was trying to bite anyone who went near him. After we rescued him, he continued to display aggressive behaviour and had a Temperature
of 108 degrees," said Mohapatra.
He said that with love and care, the dog has shown signs of recovery. "Even human beings require love, care and pampering to come out of the pain of losing someone special. Similarly, animals too need love and pampering to recover from pain. With our love and care, his temperature is now normal and he has started eating food," he added.
The activist also said that the dog was still having some liver issues and his platelet count was still low, but the pet would come out of it soon.
Mohapatra said that he has been in constant touch with the police and has been informing them about the dog's recovery. "Had he not been tied that day, he might have distracted the family members and what happened might have been averted. The dog squad might find clues in the case with Tommy's help," he said.
Handwritten notes talking about following a set of rituals to appease God and attain salvation were found by the police from the spot which have compounded the mystery of the 11 deaths.
Ten of the 11 members of the Bhatia family were found hanging from an iron-mesh in the ceiling on Sunday, while the body of 77-year-old Narayan Devi, the head of the family, was lying on the floor in another room of the house.
Devi's daughter Pratibha (57), her two sons Bhavnesh (50) and Lalit Bhatia (45) were also among the deceased. Bhavnesh's wife Savita (48) and their three children — Meenu (23), Nidhi (25), and Dhruv, aged 15, too were found dead.
Lalit Bhatia's wife Tina (42) and their 15-year-old son Shivam were also among those found dead. Pratibha's daughter Priyanka (33), who was engaged last month and would have married by the end of this year, was also found hanging. Locals said Meenu was preparing for entrance exams and Nidhi was pursuing her Masters.
India
Calling the temperature in March "unusual" this year, the scientist said that the month recorded the highest all-India temperature in 122 years
India
While Jahir Khan alias Jalil (48) and Anabul alias Sheikh (32) were nabbed from Jahangirpuri on Friday, the third accused, Tabrez (40), was arrested from the same area on Saturday
India
The maximum temperature at the Safdarjung Observatory, Delhi's base station, is likely to rise to 45 degrees Celsius