Delhi building collapse: NDMC orders fresh survey to identify dangerous buildings, terminates contract of errant engineer
According to the last survey conducted by the North Delhi Municipal Corporation (NDMC), 181 buildings were found dangerous as on 21 September. On account of rain and collapse of one building at Sawan Park, the authorities said, the survey will seek to find other dangerous houses in the NDMC area
New Delhi: NDMC authorities on Thursday directed officials to carry out a fresh survey of houses in a week's time to identify dangerous properties, a day after a five-storeyed building collapsed in north-west Delhi's Sawan Park area, killing seven persons.
According to the last survey conducted by the North Delhi Municipal Corporation (NDMC), 181 buildings were found dangerous as on 21 September. On account of rain and collapse of one building at Sawan Park, the authorities said, the survey will seek to find other dangerous houses in the NDMC area. "All EEs (Maintenance) are directed to carry out a fresh house-to-house survey to identify dangerous buildings falling in their jurisdiction areas," an order issued by the NDMC said.
"The exercise must be completed within one week's time and the required action should be taken as per the provisions of the Delhi Municipal Corporation (DMC) Act for the identified dangerous properties," it said. Any "laxity or mis-reporting" in this regard shall be viewed very seriously and the staff shall be held responsible personally, the order said.
In a statement issued later, the NDMC said, "It was also decided that already identified dangerous buildings' (owners) be given notices for actions as required under provisions of the DMC Act. The vacation notices be issued, and properties be sealed if they are found dangerous for life so that such incidents of house collapse are not repeated".
Four children were among the seven dead in the collapse of the five-storeyed "weak" building in Ashok Vihar. The Delhi government and the area's mayor have ordered separate inquiries into the incident. Ashok Vihar falls in the Keshav Puram Zone of the NDMC. In the last survey, "no building" in this zone were reported as dangerous.
While police claimed that the building was inspected 20 days ago following complaints to the municipal body that it was in "dangerous" condition, the NDMC claimed that the building was not declared "dangerous" and it had not received any complaint against it. The civic body, however, admitted that the building was about 20-25 years old and its structure was "weak" and in a "deteriorated condition" while asserting that no new construction activity or construction material was found at the site.
Following the incident, NDMC has discontinued the contract of an engineer while suspended two others. According to the last survey, maximum dangerous buildings, 171 out of 181 were found in the Narela Zone, four in Karol Bagh Zone, three in City-Sadar Paharganz Zone, two in Rohini Zone an one in Civil Lines Zone.
"When a house is surveyed, the owners or residents are either advised to get it repaired if doable or vacate the premises and demolish it, in case it is very dangerous, and rebuild it," a senior civic official said.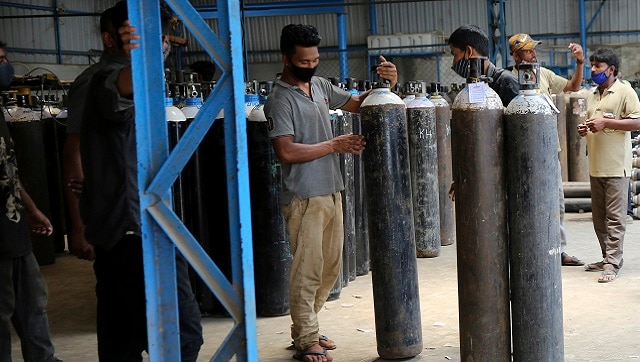 India
AAP MLA and Delhi Jal Board vice-chairman Raghav Chadha said that 41 hospitals with around 7,000 people on oxygen support sent SOS calls to the city government on 3 May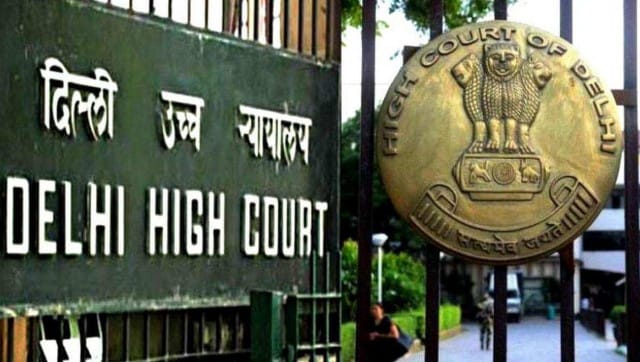 India
During the hearing, the Delhi government told the HC that the deputy chief minister has written a letter to Rajnath Singh seeking the army's help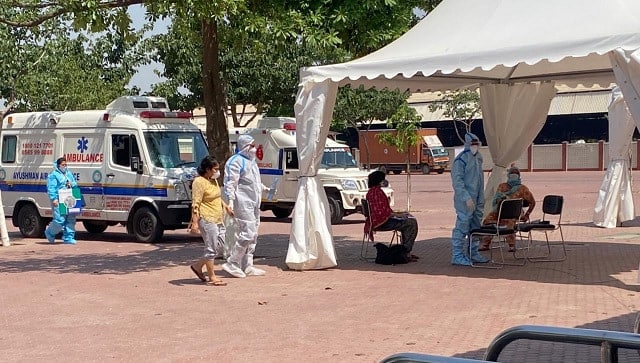 India
Arvind Kejriwal said there were 150 beds at the facility, that will be increased to 500 in the next two to three days, then to 2,000 and finally to 5,000 beds