Delhi BJP forms 1,800 WhatsApp groups with Amit Shah in all of them; says move aimed at stemming fake news
Both Amit Shah and Delhi BJP chief Manoj Tewari will be part of these WhatsApp groups to provide direct information.
New Delhi: The Delhi unit of the Bharatiya Janata Party (BJP) has formed hundreds of WhatsApp groups with its national president Amit Shah as a member in each of them to provide "direct information" and stem the spread of fake news.
In the run-up to the 2019 general elections, leaders of the BJP's Delhi unit are revising teams up to mandal-levels and bringing party office-bearers and workers to various social media platforms, including WhatsApp.
"We are trying to bring all the party office-bearers and workers on social media platforms. So far, over 1,800 WhatsApp groups have been formed and the number is increasing. The move is aimed at providing direct information and stemming fake news," said Neelkant Bakshi, head of media relations and joint in-charge of Delhi BJP's social media unit.
Each WhatsApp group will have the contact numbers of Shah and Delhi BJP chief Manoj Tiwari, he said.
In a meeting last month, Shah had cautioned social media-savvy workers and his party leaders against posting fake news and spreading false messages on social media platforms, saying its hurt the party's credibility. He had also warned against sharing such posts and messages on Facebook and other social platforms.
The WhatsApp groups formed by the Delhi BJP will go a long way to ensure that the BJP's office bearers and workers are sincerely undertaking the party's directions and assignments, Bakshi said.
The party has also planned social media meets to be held at district and mandal levels in the coming months to spread the messages of Prime Minister Narendra Modi and achievements of the BJP-led government at the Centre, he said. Bakshi added that the focus will be to reach out to the younger generation that depends more on social media for information and news than traditional sources like newspapers and television channels.
Politics
Prime Minister Narendra Modi, Union Home Minister Amit Shah, DGPs of all states and union territories, DGs of central police organisations and 350 other senior police officers attended the second day of the three-day conference
News & Analysis
Users of WhatsApp may also get an option to upload any picture of their choice and create a sticker out of it; effects to make them funnier also on the cards.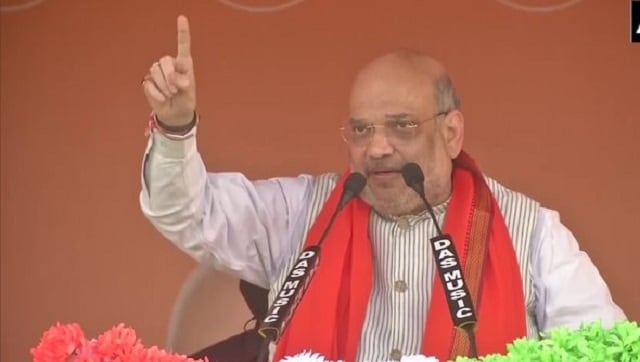 India
The Zonal Councils provide a forum for resolving disputes and irritants between Centre and states and among the states in the zone