Delhi air pollution: Ahead of Diwali, NCR plans to ban diesel gensets, implement Graded Response Action Plan
Delhi-NCR is all set to implement a Graded Response Action Plan which will include strict measures to curb air pollution.
As the mega-pollution bonanza of Diwali rolls around, the National Capital Region is all set to implement a Graded Response Action Plan which will include strict measures to curb air pollution, said media reports.
The Graded Response Action Plan has been mandated by a Supreme Court order and involves stringent measures against burning of waste, industrial pollution and transport sector emissions, reports The Hindu. This will be the first winter where the plan is implemented as it was notified by the Ministry of Environment and Forest in January 2017.
A graded response plan entails taking specific steps depending on the exact levels of concentration of pollutants. Based on AQI that shows air pollution levels — from moderate to severe — various measures have been recommended like shutting down of brick kilns and coal-based power plants, mechanised cleaning of roads and sprinkling of water, stopping the use of diesel and kerosene generator sets, stopping construction activities, and entry of truck traffic into Delhi (except essential goods), removing polluting vehicles from the road, etc.
The Air Quality Index for Delhi has been worsening as it was listed at 251 (Very Unhealthy) on Tuesday.
Delhi's ITO at 251 ( Very unhealthy ) in Air Quality Index pic.twitter.com/B65DDI0dze

— ANI (@ANI) October 17, 2017
The plan will be implemented by the Central Pollution Control Board (CPCB), which will monitor air quality from various stations across Delhi-NCR, according to Hindustan Times. In case of a sudden spike in pollution level, a team will be rushed to the spot to analyse the reason based on which action will be taken. State pollution boards of NCR states too have been directed to form teams which will flag violations.
The Times of India quoted Dipankar Saha, head of CPCB's air laboratory as saying, "We will review all air monitoring stations across the capital each day and localised action can be taken if a particular station record alarming degradation in air quality.... The task force will review measures each day and public awareness will also be achieved through websites, newspapers, TV channels and radio stations."
The Hindustan Times report also adds that the transport department is checking buses to ensure that anti-pollution norms are being followed. Further, the Badarpur Thermal power station will be shut from Tuesday after the FIFA U17 World Cup matches end in Delhi.
The system has earlier been tried out in Beijing and Paris, according to The Indian Express. Paris implemented the odd-even road restrictions recently while making public transport free to encourage people to leave their vehicles at home. China too implements restrictions on cars when pollution reaches severe levels. The report pointed out that a large number of agencies will have to work together on this which will be a huge challenge. However, the appointment of a coordination agency (EPCA) is a positive step forward.
In January, the Supreme Court-appointed Environment Pollution (Prevention & Control) Authority (EPCA) had taken stock of air pollution and asked authorities to immediately enforce the graded response action under "very poor" category for Delhi and "moderate poor" for NCR. "Air quality for Delhi is very poor. Measures falling under this category of Graded Response Action Plan (GRAP) have to be taken," EPCA member and head of Centre for Science & Environment Sunita Narain had said.
There is positive news amongst it all as SAFAR, a union government agency has predicted that Delhi's air quality is likely to be relatively better than last year, when level of pollutants had reached perilous proportion. The SAFAR forecast is based on the study of prevailing meteorological conditions, which include low upper wind movement, a situation which prevents pollutant-laden air from stubble-burning regions from entering Delhi.
According to the forecast, air quality index (AQI) will remain 'very poor' if bursting of firecrackers is down even by 50 per cent compared to last year, but it will turn 'severe' if the same volume of crackers are set off. However, since moisture in Delhi's air is increasing and morning temperature dipping, it may lead to an increase in the atmospheric holding capacity of the emissions coming from firecrackers, SAFAR said.
With inputs from agencies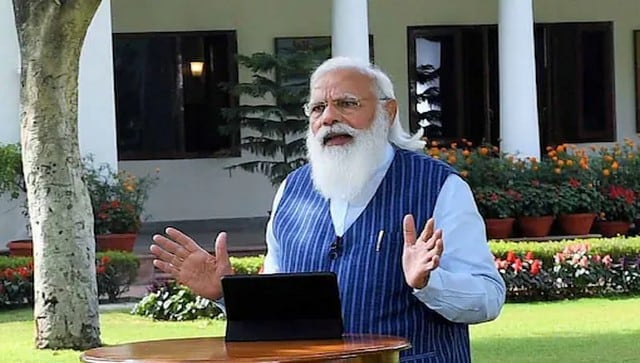 India
The reshuffle comes in less than a week after Prime Minister Modi last Saturday met secretaries of all ministries and departments to speak about required reforms in government processes.
Politics
His selection assumes significance as the dissension-riven Congress faces the Assembly polls in less than five months and the fact that Dalit voters comprise 32 percent of the state's electorate
World
Air pollution 'is now recognized as the single biggest environmental threat to human health' said Dr. Dorota Jarosinska, WHO Europe program manager for living and working environments