Decriminalising defamation: Proposed bill backing free speech may impact how politicians work
This bill will have important implications for members of the political class who are likely to face criminal defamation from their political opponents
In a climate where freedom of speech and expression is under attack on numerous fronts, and with even the judiciary refusing to stand up for freedom of speech, the draft Protection of Speech and Reputation Bill, 2016, is a welcome development in expanding this important right. As part of an initiative being spearheaded by Tathagatha Satpathy, a Member of Parliament belonging to the Biju Janata Dal, it's a noble effort to re-assert the right to free speech in India. The bill is currently in the draft stage and is open to public comments for further refinement and fine-tuning.
The bill itself aims to re-balance the relationship between the freedom of speech and the right to reputation. Following the judgment of the Supreme Court upholding the constitutional validity of Section 499 and 500 of the Indian Penal Code, 1860 which criminalises defamation in India, many felt that the balance had tilted dangerously away from the freedom of speech and towards the protection of reputation. Even though the Constitution recognises that the freedom of speech may be limited through "reasonable restrictions" in the interests of preventing defamation, the Supreme Court's judgment went even further and seemed to make freedom of speech itself subordinate to the right to reputation. Crucially, the court failed to reason why, even if reputation is a sound basis to limit freedom of speech, defamation should necessarily be criminalised for these purposes as a "reasonable restriction" permitted under the Constitution. This state of affairs, of its own making, does not seem to have dawned on the court as it wonders why persons in power continue to harass critics with criminal defamation cases.
The bill cuts through this flawed and incoherent reasoning of the Supreme Court and aims to create a legal framework that maintains a healthy balance; recognising both the primacy of freedom of speech and the need to have sufficient protection for an individual's reputation as well. To this effect, the bill does two very important things: one, it provides a reasonable procedure for protecting reputation without damaging freedom of speech and two, it decriminalises defamation altogether by deleting Sections 499 to 502 of the IPC.
The two important changes are related to each other.
Criminal defamation is resorted to by parties simply because the regular civil remedy is not considered effective. This is not a reflection of the substantive law of defamation alone. It is a reflection of India's civil justice system and the enormous delays and backlog that plague it. The weaknesses in the justice system have meant that few people resort to this to claim damages for a legal injury suffered by them. This results in the threat of damages not being a sufficient deterrent to those who cause the injury nor is there a promise of effective remedy to those who suffer such legal injury. It is therefore easier for an aggrieved party to use the blunt instrument of criminal defamation, with the threat of imprisonment and fine for the alleged defamer, even if it doesn't mean that there will be damages paid out to her for such defamation.
Criminal defamation law, as it stands though, is also open to serious abuse. It has been used, and continues to be used, to harass political opposition and have a chilling effect on the criticism of the government and those in positions of power. Initially intended to prevent people from taking the law into their own hands (usually by challenging other to duels unto death in public), criminal defamation law has now become a favoured tool to punish a critic through the process rather than actually deter defamers.
The bill goes some distance in addressing these two inter-linked issues — providing an effective remedy for civil defamation and removing the offence of criminal defamation as an offence from the IPC.
The bill cuts through this flawed and incoherent reasoning of the Supreme Court and aims to create a legal framework that maintains a healthy balance; recognising both the primacy of freedom of speech and the need to have sufficient protection for an individual's reputation as well
Being a bill introduced in Parliament it of course has its limitations. For one, it can't undertake the kind of wholescale reform needed to restore public confidence in the civil justice system. In as much as the bill attempts to provide an effective civil remedy for defamation, it can't make sure that the system as a whole responds to the needs of a litigant for quick and effective justice. It does limit the scope for abuse for instance, by demanding that a suit for defamation be filed in an area where the defendant resides or carries on a business or profession. However, this requires district court judges in India to be alert to the possibility of abuse where a case has been deliberately filed in a court lacking jurisdiction — something that overburdened and ill-equipped judges have not been able to do in other cases.
However, this criticism must not detract from the key innovations and changes proposed in the bill. They are much needed and should be seriously considered by Parliament for passage. Though the history of successfully passed private members' bills is not very encouraging, nonetheless given that this is a bill which will have important implications for members of the political class who are likely to face criminal defamation from their political opponents, one hopes that it will be taken up seriously for debate and discussion, if not ultimate passage as a law.
The author is a Senior Resident Fellow at the Vidhi Centre for Legal Policy and views expressed here are entirely personal. He has also assisted in and provided inputs to the drafters of the Protection of Speech and Reputation Bill, 2016 in the initial stages of its conception
Find latest and upcoming tech gadgets online on Tech2 Gadgets. Get technology news, gadgets reviews & ratings. Popular gadgets including laptop, tablet and mobile specifications, features, prices, comparison.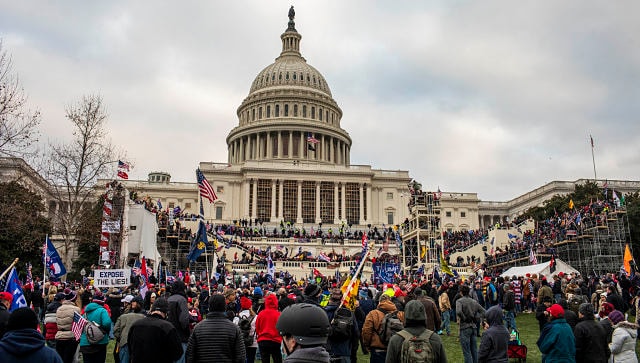 World
A full reckoning will take months or even years, and many lawmakers have called for a formal commission to investigate
India
Governments can ensure that religious processions don't end in violence. For that though, the lives of innocent citizens, especially minorities, should matter to them
India
From the moment she steps out of her home till she reaches her Chepauk office, Aruna Devi requires assistance from passersby at multiple points. "That there is still no policy to cater to something as basic as transportation shows that there is no concern for us," says the Chennai revenue official