'Declare computer language anti-national': AAP ridicules Smriti Irani over Sanskrit in IITs
HRD Minister Smriti Irani's request to include Sanskrit in the curriculum of IITs has been met by ridicule from opposition parties.
IITs have been asked to teach Sanskrit language for facilitating study of science and technology as reflected in its literature, Lok Sabha was told on Monday.
A panel, chaired by former CEC N Gopalaswami, in its report had suggested that IITs may facilitate study of science and technology as reflected in Sanskrit literature along with inter-disciplinary study of Sanskrit and modern subjects, HRD Minister Smriti Irani said in a written reply.
"Accordingly, IITs have been requested to teach Sanskrit language especially with reference to study of works which contain scientific knowledge," Irani said.
But the HRD minister's request has been met by mockery by Deputy Chief Minister of Delhi, Manish Sisodia. In his tweets, Sisodia took a dig at Irani and the BJP -
One should understand Sanskrit is the only language which can compete with C++, Java, SOL, Python, Javascript...1/2 https://t.co/QhYq3PcuZy

— Manish Sisodia (@msisodia) April 26, 2016
All computers in India using languages like C+, Java, SOL, Python..should b declared antinational once IITians learn working in sanskrit.2/2

— Manish Sisodia (@msisodia) April 26, 2016
According to a report in NDTV,
Left parliamentarian D Raja questioned the need for Sanskrit in IITs' literature and also alleged that the BJP is pursuing RSS's agenda, saying, "why not Tamil? It's the RSS agenda and the government is working on it. The government should take Parliament into confidence as this is a policy matter."
Congress leader Pramod Tiwari said that including Sanskrit in the curriculum stands no ground professionally and that something like this cannot be forced, reported NDTV.
With inputs from PTI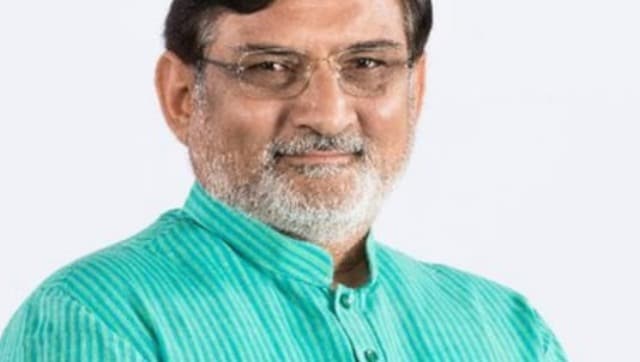 India
In the cross-currents of development and a dark agenda floats Lakshadweep's future. Its moment to choose has come
Politics
In February, over 200 LJP leaders had joined the Janata Dal United (JDU) in Bihar, including former state general secretary Keshav Singh
Politics
Several BJP leaders downplayed the impact of Mukul Roy's return to TMC, with Dilip Ghosh saying Roy himself wasn't sure whether the BJP 'gained anything'