Deaths in Punjab due to drug menace give Congress sleepless nights, with no easy solution in sight
At least 23 drug-related deaths were reported in Punjab in June.
Ludhiana: With 23 deaths reported in June — and a series of widely-shared videos depicting the scale and extent of the problem — Punjab's crippling drug menace is back to haunt the government.
The drug menace was one of the major reasons for the Shiromani Akali Dal's defeat in the Assembly polls in 2017. Now, it is giving sleepless nights to the Congress, prompting the Amarinder Singh government to shoot a letter to Minister of Home Affairs Rajnath Singh, recommending an amendment to existing laws to bring in the death penalty for first-time drug smugglers and peddlers.
Chief Minister of Punjab Amarinder Singh had promised to wipe out Punjab's drug problem within four weeks if the Congress was voted to power during the Assembly elections last year. The pledge was one of the major planks that helped his party win a convincing majority in the 117-seat Assembly. But the recent spate of drug-induced deaths is threatening to turn into a major embarrassment for the Congress, even as the party is gearing up for next year"s General Elections.
No easy solution in sight
The video of a distraught mother crying over her son's body in a rubbish dump — he had died allegedly after a drug overdose — was one of the clips that went viral recently, highlighting the state's losing fight against drug addiction. Labh Singh, a farmer from Namol village in Sangrur, whose son died in 2016, is another victim of the drug menace.
Narcotics are mostly smuggled to Punjab from Pakistan through illegal routes along the international border. Among the most common drugs is "chitta", a synthetic white powder that has wreaked havoc in the state the past few years.
Although the Amarinder Singh government has taken several measures to curb the drug problem, there have been no major breakthroughs so far. The chief minister established a full-fledged anti-drug special task force (STF) under an additional director general of police (ADGP) soon after coming to power last year, but it has had little success. Instead, its wings have been clipped. While the ADGP was supposed to report directly to the chief minister as per the original notification, the reporting structure was later altered to bring him under the control of the director general of police.
Meanwhile, the drug problem in Punjab continues unabated. As per official figures, the police have registered 16,305 cases under the Narcotic Drugs and Psychotropic Substances Act and arrested 18,800 people since 16 March, 2017. Till date, the district police and STF have confiscated 377.787 kilogram of heroin, 14.336 kilogram of smack, 116.603 kilogram of charas, 1,040.531 kilogram opium, 50,588 kilogram poppy husk and 9.035 kilogram ice, apart from 44,929 injections and 48,10,540 banned pills/capsules.
The health department has also launched its Outpatient Opioid Assisted Treatment (OOAT) model on a pilot basis in Moga, Amritsar and Tarn Taran districts, and 60 additional OOAT centres have been made functional across the state to provide easy access to de-addiction treatment. As against 1.82 lakh youngsters who reported at outpatient departments for treatment in 2016, the number shot up to 4.12 lakh in 2017, while 5,107 youth were being treated at government rehabilitation centres and another 17,667 in private hospitals.
Police complicit?
Several policemen have also been accused of being complicit in the drug trade. On 2 July, Moga district senior superintendent of police Raj Jit Singh Hundal was transferred over allegations that he was involved in a drug-related case. He was replaced by Kamaljit Singh Dhillon, who was also transferred within days of assuming charge, pending a number of inquiries into allegations that he had let off three junior policemen in a drug-related case.
In another case on 5 July, inspector Rajinder Kumar and head constable Jatinder Singh were dismissed from service for allegedly being involved in a drug nexus in Gurdaspur district. Two station house officers were among six policemen suspended in Sangrur district on 8 July for not taking their anti-drugs drive seriously.
Meanwhile, the Punjab government has made it mandatory for officials and police personnel to undergo a dope test. But the decision has already run into controversy, with many saying that the test should also be made mandatory for political leaders, including MLAs and MPs. Senior BJP leader Harjit Singh Grewal said the test should not be limited to government officials, "but also to the chief minister and his cabinet".
Politics over dope test
Worried over the issue, the Congress has started a symbolic campaign, wherein its leaders are undergoing dope tests and releasing their reports on social media. The subject took a political turn, with Opposition parties questioning why the chief minister had not taken a dope test. The Aam Aadmi Party had also held an anti-drugs protest in Chandigarh under the leadership of Sangrur MP, Bhagwant Mann.
"Amarinder Singh had promised he would end the drug menace within four weeks of assuming power, but he failed," Mann had said during the demonstration.
However, political experts believe that the subject may not make a dent on the image of the Congress the way it did for the Shiromani Akali Dal. Ronki Ram, a professor of political science at Panjab University, said people had developed a notion that Akali Dal leaders were directly involved in the drug trade, which gave the party a negative image in the run up to the 2017 state elections.
"On the other hand, there is an impression that Captain Amarinder Singh is working hard to curb the menace. Be it suspending police officials who are not taking anti-drug drives seriously, or other steps he has taken, he has been able to portray an image that the Congress is serious about the drugs issue in Punjab," the professor said.
The author is a Ludhiana-based freelance writer and member of 101Reporters.com, a pan-India network of grassroots reporters
Find latest and upcoming tech gadgets online on Tech2 Gadgets. Get technology news, gadgets reviews & ratings. Popular gadgets including laptop, tablet and mobile specifications, features, prices, comparison.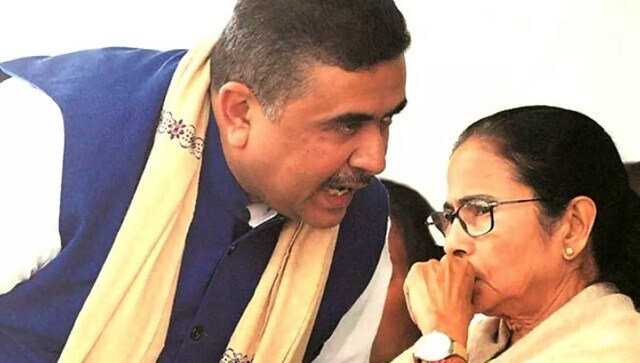 Politics
It is important to remember that Suvendu Adhikari barely got two MLAs to quit alongside him from his 'stronghold' and another three from other districts
India
It is time for the stakeholders to formulate a plan that will keep principles of sustainable tourism upfront. The pandemic has forced consumers to be more cautious and focus on sustainability and local communities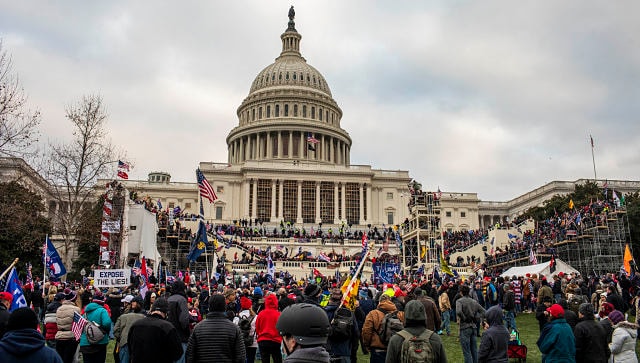 World
A full reckoning will take months or even years, and many lawmakers have called for a formal commission to investigate