Death trap: Indian Railways report four accidents in less than 12 hours; 7 killed, over 11 injured
Four train accidents in less than 12 hours killed seven people and injured at least 11. Three of accidents were reported from Uttar Pradesh, one from Odisha
New Delhi: Four train accidents in less than 12 hours killed seven people and injured at least 11, officials said on Friday.
Three of the accidents were reported from Uttar Pradesh and one from Odisha.
There were two derailments, including one in Uttar Pradesh's Chitrakoot district that killed three people early Friday morning, one incident of an engine decoupling from the wagon and a train hitting a car at an unmanned crossing.
The spate of accidents began at 7.19 pm on Thursday when a local train hit a Bolero vehicle at an unmanned crossing near Amethi in Uttar Pradesh, killing four people and injuring two.
The vehicle, packed with people belonging to a marriage party, was hit at Matha Bhusunda village under the Musafirkhana police station, an official said.
Then, at 4.18 am, 13 coaches of the Vasco Da Gama-Patna Express derailed near Manikpur in Uttar Pradesh, killing three people, including a six-year-old boy and his father, and injuring nine.
The Patna-bound passenger train, which derailed soon after leaving the Manikpur Railway Station in Chitrakoot district, was moving slowly as a result of which casualties were less, officials said.
According to ADG (Law and Order), Anand Kumar, prima facie, a fractured railway track led to the accident "as per local assessment".
The railways announced compensation of Rs 5 lakh for the kin of the dead, Rs 1 lakh for those with grievous injuries and Rs 50,000 for those with simple injuries.
Chief Minister Yogi Adityanath also declared Rs 2 lakh for the families of those killed, Rs 50,000 to each of the seriously injured and Rs 25,000 to those who suffered minor injuries, an official release said.
Less than two hours after the Manikpur derailment, a Paradeep-Cuttack goods train jumped the rails between Goraknath and Raghunathpur in Odisha at 5.55 am.
While no deaths were reported, the down-line is expected to remain disrupted until Saturday morning, officials said.
In the fourth incident, the engine of Jammu-Patna Archana Express separated from the train near Saharanpur in Uttar Pradesh. This happened twice.
The engine decoupled at around 2.35 am and was recoupled and cleared by 3.17 am. However, the engine and the first coach (same as earlier) separated at around 5.25 am and was reattached at 6.05 am.
"After re-examination by staff and senior officials it was decided that the train should be given a new locomotive to ensure that such problem does not happen again," a spokesperson for North Central Railway said.
The train finally left at 7.25 am after all security clearances were received. The official said some mail express trains and goods trains were delayed due to the incident.
Politics
The BJP has always made a big production of its shtick about the Congress' dynastic politics, but now it is welcoming a motley crew of dynasts into its ranks with no apparent sense of irony
Politics
The visit is politically significant as Uttar Pradesh will be going into polls in 2022 and the party is expected to take all steps necessary to retain the state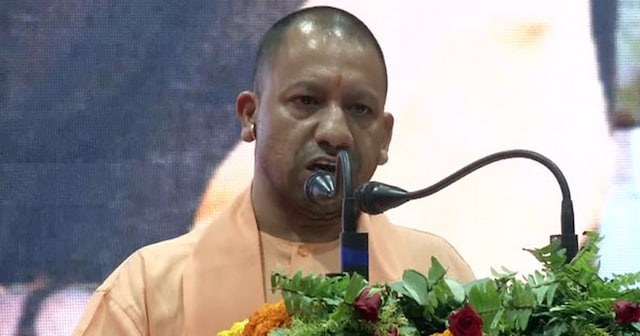 India
Kanpur Outer's SP Ashtbhuja Prasad Singh said a speeding bus hit a loader, which fell on the other side of the highway, while the bus also overturned and fell into a ditch