Shankaracharya is wrong, God doesn't punish honeymooners, encourage drought, rape
Believers like Shankaracharya find it more convenient to have someone to blame and fear, to find the hand of god in natural calamities.
"What makes human beings unique? Some say it's language or tools. Others say it's logical reasoning," argues physicist Stephan Hawking before throwing in his punch line. "They obviously haven't met many humans."
They certainly haven't met Shankaracharya Swami Swarupanand Saraswati.
Over the past few days, the avuncular Shankaracharya of Dwarka-Sharada Peeth has made a series of statements. All of them defy logical reasoning, established cultural beliefs and laws of karma and dharma.
Consider his latest gem. According to The Hindustan Times, the seer has blamed honeymooners for the devastating floods in Uttarakhand. "People coming from different parts of the country to holy places of Devbhoomi (Uttarakhand) for enjoyment, picnic and honeymoon led to the Kedarnath disaster. Similar incidents could happen if unholy activities are not stopped," he said.
Ignore for a moment the insinuation that picnic is paap(sin) and honeymoon—-anything that involves sex—-is unholy. In a culture that considers Soma— a stimulant that worked as an entheogen (something that invokes the divinity within)—a Vedic god and revels in sculpture and art that celebrates coitus, not many would be inclined to believe the aforementioned acts could invoke the Almighty's wrath, lead to cloudbursts and killer flash floods.
Even without getting into the binary of unholy and divine, it can be argued that honeymooners, assuming a large number of them had the patience and energy to trek up to Kedarnath, didn't cause the destruction.
Flash floods in Uttarakhand killed more than 5,700 people in 2013. Most of the people were swept away because they were not informed in advance of the heavy rainfall in the Upper Himalayas. Just like the 2004 tsunami, the floods and landslide caught them by surprise, trapping thousands, killing hundreds. Also, environmental experts believe people were swept away because the rivers were obstructed by debris of under-construction dams. They argue the environment was damaged by unscientific development.
To be fair, the Shankaracharya is not a physicist. He doesn't deal in empirical evidence or logic. The only thing he believes in is faith. The only law of action and reaction he understands is this: If your actions annoy god there will be hell to pay. That his deity will react in anger and punish you. For him god is supreme, the only rationale behind the theory of everything.
This caricaturisation of god as an entity that gets offended and doles out severe punishment is purely a human—mostly Brahminical—concept. The Almighty, in whatever form it exists for the believers, never announced itself as somebody who needs to be feared for his anger or acts of retributive destruction, like the one in Uttarakhand. It can be argued that in the absence of self-anointed messengers of god and middlemen, the Almighty might have been much more comfortable in the role of a loving, forgiving entity that watches from a distance as man and Nature interact, leading to the inevitable cycle of cause and effect, punishment and reward.
But believers like Shankaracharya find it more convenient to have someone to blame and fear, to find the hand of god in natural calamities and raise the bogey of punishment and reward in both the current and afterlife, a concept Hawkins calls a fantasy for those who fear the dark.
So, according to the seer, the current drought in Marathwada is because of the deification of Sai Baba, whom the Shankaracharya has been constantly vilifying. It is nobody's case that mortals should be revered with blind faith, seen as purveyors of miracles, medical cures, sources of wealth and happiness. But, to believe that rivers dried up and monsoon failed because of what happens in Shirdi is a giant leap of irrationality. It gives a clean chit to both El Nino and those responsible for destroying Marathwada with mindless construction and avaricious exploitation of natural resources.
If Sai Baba is to blamed for the drought in Marathwada, what explains the history of famines in West Bengal and Rajasthan?
Even more illogical is his assertion that Lord Shani would get so angry because of women's entry into a temple dedicated to him that it would lead to rape. Whatever be your faith, whether you are an agnostic or a bhakt, it is impossible to believe that the creator of this universe could be so irrational to order that women be punished for offering prayers in the Shani Shignapur temple. For god's sake, Shani is meant to be a deity, not some misogynistic villain in a Bollywood flick.
Shani, Indians believe, is the lord of justice. In popular culture, Shanischara is considered so kind and forgiving that many urban and rural households donate a bowl of oil (mustard) and flour every Saturday with the belief that the deity will forgive their sins during the preceding week and not punish them. If you believe in the legend of Shani then it is uncharitable to this kind deity that he will punish women for absolutely no fault.
The Almighty we know is kind and forgiving. He loves everybody equally: men, women, honeymooners, celibates, revellers, picnickers, believers, idol worshipers, cult followers, kaafirs and agnostics.
To perpetuate the myth and fear of a misogynist, perpetrator of droughts, famines, hunger, thirst and rapes may not be the best form of reverence even for venerable saints.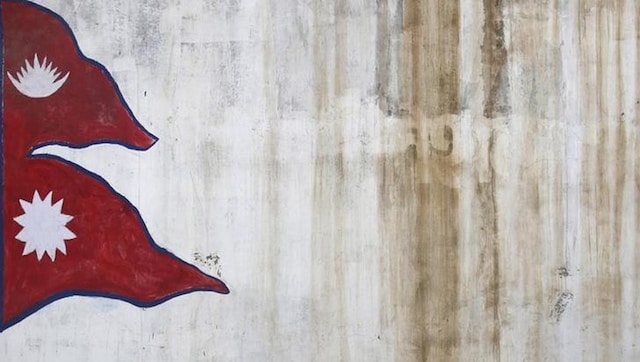 World
Budget Holiday means the Government of Nepal is unable to spend from the State treasury. This is probably the first time in Nepal that government expenditures are likely to be suspended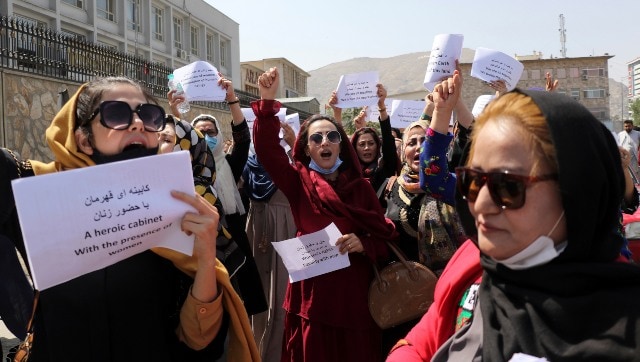 World
Recent controversial comments by Taliban leaders, like that of Hashimi, have exposed the Taliban's true nature as it ignores women, who make up half of the population of the war-torn country
India
The day, also known as Marathwada Mukti Sangram Din, observes the anniversary of the region's accession to the Indian Union after the Nizam of Hyderabad was defeated by Indian troops