Deadpool director Tim Miller developing X-Men spin-off movie based on Kitty Pryde in the leading role
Plans for a new X-Men spin-off movie is underway.
Plans for a new X-Men spin-off movie is underway.
According to reports in Deadline and the The Hollywood Reporter, Deadpool director Tim Miller will be at the helm of this new project based on the X-Men character Kitty Pryde. The movie's script will be written by Brian Michael Bendis, one of the biggest authors in the world of comic books, who has written various X-Men comics during his almost 20 years at Marvel.
The as-of-yet untitled project has been code-named 143, and will focus on the female mutant Kitty Pryde. The project's code name is a reference to a comic book from 1981 named Uncanny X-Men No. 143. This particular comic book, titled Demon, features Kitty's first solo adventure in which she is left alone in the X-Men mansion on Christmas Eve. The issue, by her creators Chris Claremont and John Byrne, was published in 1981.
There is no information about who will be playing Kitty Pryde in the upcoming project. We have seen Ellen Page as Kitty, in 2006's X-Men: The Last Stand and 2014's X-Men: Days of Future Past, but that doesn't mean Page will be reprising her role in Kitty Pryde's standalone movie.
Brian Michael Bendis surprised the comics industry last year when he joined DC after spending 17 years as a top-billed writer for Marvel, where he created characters such as Miles Morales and Jessica Jones. But as Fox owns rights to X-Men movies, Bendis will be operating away from both DC and Marvel for the Kitty Pryde movie.
Entertainment
May December, which will be shipped to international buyers at Cannes, will start filming next year.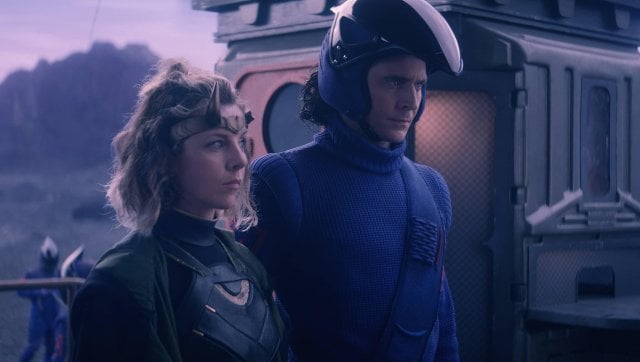 Entertainment
Loki episode 2 is peppered with references from the comics, like the God of Mischief's gender-fluidity in Agent of Asgard to Lamentis-1 that featured in Annihilation: Conquest Prologue.
Entertainment
As per the study, the media industry is projected to witness a 25 percent increase in revenue in 2021 to reach Rs 1.73 trillion, covering up for the losses suffered in 2020.