DCW seeks report from police, local administration on ' starvation' deaths of three girls in Delhi's Mandawali
Three sisters were found dead in east Delhi's Mandawali area with the initial postmortem report hinting that it was a case of starvation, prompting the city government to order a magisterial probe into the matter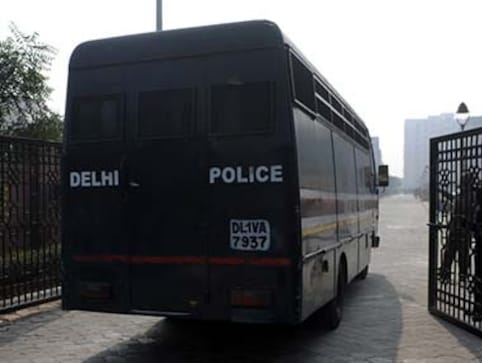 New Delhi: The Delhi Commission for Women (DCW) on Thursday sought a report from the police and district administration on the death of three girls here reportedly due to starvation. The police have formed teams to trace the father of the three girls, a senior officer said.
The commission has issued notices to the station house officer, Manadavali, and sub-divisional magistrate, Preet Vihar (East district). It has sought the report by Friday.
Three sisters were found dead in east Delhi's Mandawali area with the initial postmortem report hinting that it was a case of starvation, prompting the city government to order a magisterial probe into the matter. The girls, aged two, four and eight, were brought to a hospital by their mother and a friend on Tuesday and the hospital authorities informed police about their deaths.
The DCW in the report has sought details of the circumstances that led to the deaths and the health status of the parents. In its notice to the police, the women's panel has asked for a copy of the initial post-mortem report and has sought to know the status of the probe. "The incident is extremely shocking and tragic. The commission has instituted an inquiry into the matter," the DCW said in its notice. The girls died due to "malnourishment/starvation and its complications", according to the initial post-mortem report.
Police had said a forensic team inspected the place where the family was staying and found some medicine bottles and pills for treating loose motion. The girls' father, a casual labourer, is missing since Wednesday, though locals had said he had gone in search of work and would return in a couple of days. No injury marks were found on the bodies, they said.
Initially, it seemed to be a case of natural death but with the medicine bottles being recovered, police want to ensure that there was no foul play in the death of the girls. Locals had said the family had moved into the area on Saturday. Two of the sisters, aged two and four, had been unwell for a few days. They suffered bouts of vomiting and loose motion, they had said. The girls' mother is not "mentally sound" and told police that she did not know what happened to her daughters and how they died.
India
The Delhi government on Sunday night extended the ban on the entry of trucks carrying non-essential items and work-from-home for its employees till 26 November to combat air pollution and minimise its health effects
India
The meeting was held a day after a high-level review by Prime Minister Narendra Modi on the new COVID-19 variant of concern 'Omicron'
India
This standard operating procedure shall be valid from 1 December till further orders. The revised guidelines will supersede earlier ones issued on and after 11 November.