Dawoodi Bohra succession case: Three-day examination of Syedna Taher Fakhruddin yields little new information
Fakhruddin's claim that he is the true Dai al-Mutlaq, or leader of the 1.5-million strong Dawoodi Bohra community is a continuation of a claim made by his father.
Mumbai: Under the soft glow of the overhead lights of the courtroom, Taher Fakhruddin — Syedna Taher Fakhruddin to his followers — was escorted to the witness chair. A cream-coloured blanket was quickly spread across it by someone in his entourage before he settled in. Large screens had been set up in key parts of the courtroom. Justice Gautam Patel had set aside three days for Fakhruddin to be examined – a process that began on Friday and went on until the end of Tuesday.
Fakhruddin's claim that he is the true Dai al-Mutlaq, or leader of the 1.5-million strong Dawoodi Bohra community is a continuation of a claim made by his father, Khuzaima Qutbuddin. Qutbuddin, the half-brother of the 52nd Dai filed a suit in April 2014 seeking that he be declared as the 53rd Dai, following the latter's death in January of the same year. His contention was that he had been secretly conferred nass — the official declaration of succession — in December 1965, a private anointment that he claimed was nevertheless valid.
Mufaddal Saifuddin, the son of the 52nd Dai, who took over as the 53rd Dai when his father passed away had on the other hand contended that he had been officially anointed successor, and had the support of the majority of the community. Qutbuddin, who had served as the mazoon — or the second in command — moved court against Saifuddin.
These competing claims have been before the court since 2014. One of the key issues the court had earlier framed is what constitutes a valid nass and whether it was conferred on Qutbuddin. Qutbuddin gave his evidence in 2015, before he passed away in March 2016 in the USA. Since then, his oldest son has taken forward the claim to the position, now seeking that he be anointed as his father's successor, and thus the rightful head of the community.
Friday was the first appearance for Fakhruddin in court as a witness, and questioning lasted three days. It will continue over three more days in January.
He took the stand swaddled in white shawls and remained placid through his testimony. He spoke in English throughout (his father had given evidence in Gujarati as well). The deputy chief translator SMSG Khan assisted the stenographer from time to time with Arabic words or spellings.
No, his father had never told him of the secret nass. No, he had never asked him directly. But he had had an inkling that his father had been appointed mansoos or the successor designate. "I can't point to a particular day," he said. "It was a progressive, growing realisation." What had shaped this? People had bowed to him reverentially and used honorific expressions, he claimed.
He had only found out about the secret conferment of nass on his father a day after the 52nd Dai passed away. It had, he said, not been in his place to ask.
On Friday when Fakhruddin's lawyer Anand Desai examined him, he had stated that it was not compulsory or necessary that others need immediately know about the conferment of nass. "There are," he said. "Historical reasons justifying keeping such a conferment private, including to prevent opposing forces from attempting a disruption in the chosen order."
He averred that nass once conferred was "irrevocable and final". "It cannot," he said, "be changed or superseded. The nass is as I have said only done when there is divine inspiration…"
The room, redolent of decades of history was dense with the black robes of advocates and the white kurtas of the Bohra men on both sides. Entry had been limited to 25 people from each side, with names submitted in advance to prevent overcrowding. A posse of policemen and women lined the corners of the room.
A member from Saifuddin's group sent over a statement on Friday evening, calling the suit "unsubstantiated and frivolous". "Having failed to convince the community of his claim, his father had resorted to making his claim in a civil court just over three years ago," the emailed statement from Mustafa Abdulhussein said. "These are matters that ought to be settled within the community, not a civil court. Now, after the claimant's demise, his son has continued to drag the community, its sacred religion and traditions into the court again. His false claim is plainly seen for what it is in the community, which is fully functional and firmly behind Syedna Mufaddal Saifuddin. The case is of little interest to the community and the claimant's agitation in and outside the court only have a nuisance value."
Nothing substantially new has emerged in Fakhruddin's account so far. From questioning by the opposing counsel Iqbal Chagla, the court heard of his background — he studied at Greenlawns school, then in Cairo, later in SOAS in London. He moved to the US in 2002 where he had first run an Indian food and spice import business, and later acquired a farm in California in 2011 which grew cherries. Finally, another business had followed: a hedge fund.
Beyond establishing the facts of his life, the court heard issues of doctrine, practice, previous occasions when the position of the Dai had been under dispute, and factual details. It also heard that Fakhruddin's wife's parents and siblings had so far not offered misaq or the oath of allegiance to him. He didn't know whether they had to his father. On what exactly misaq meant, he said, "every person must decide whether to believe in the faith or not. If you believe in the faith, giving misaq is an obligation."
Eventually, the testimony closed with questions on whether Fakhruddin knew whether his father had sought legal advice on the nass conferred in secret. He said he didn't know.
Perhaps the most dramatic moment emerged not from anything the witness said, but from what a lawyer in the gathered crowd did. On Tuesday morning, Justice Patel interrupted proceedings to upbraid an advocate who seemed to have been recording everything on her phone. If the parties wanted the proceedings recorded, he did not mind, but not in this covert fashion. It turned out she belonged to neither side. Singled out and chastened, she slunk out of the courtroom, policewomen trailing her.
India
Despite a graveyard inside the university campus where most of the recent faculty burials have happened, colleagues and friends have been unable to bid final goodbye as a palpable threat to their own lives looms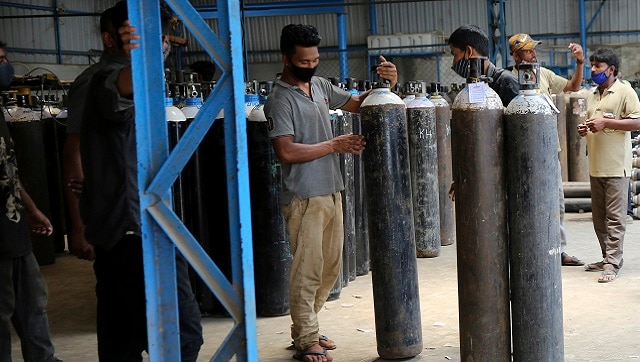 India
India also reported a record 2,104 deaths in a span of 24 hours on Thursday, taking the toll from COVID-19 disease to 1,84,657
India
In March 2002, he was conferred the Padma Vibhushan award for his defense of freedom of speech and the protection of human rights