Dawood dying of gangrene? Trusted lieutenant Chhota Shakeel rubbishes claims
Refuting reports that underworld gangster Dawood Ibrahim's health, his trusted lieutenant Chhota Shakeel has said that he is 'perfectly fit.'
Refuting reports that underworld gangster Dawood Ibrahim's health, his trusted lieutenant Chhota Shakeel has said that he is 'perfectly fit.'
Reports had emerged on Monday that Dawood Ibrahim's health is deteriorating. Affected by gangrene caused due to loss of blood supply, reports have claimed that his body tissues are dying. According to an earlier Firstpost report, Dawood, was all set to retire on his 60th birthday and announce a successor. However there has been no word about that. According to NDTV, it is likely that the don's trusted lieutenant, Chhota Shakeel would be the successor.
Dawood Ibrahim is wanted by India for the 1993 Mumbai blasts that killed 256 people.
According to India Today, the 'underworld don' is undergoing treatment at the Liaquat National Hospital and Combined Military Hospital at Karachi.
In August last year, a Hindustan Times report had cited fresh evidence in the form of a telephone bill and a passport to support India's claim that Dawood Ibrahim is in Pakistan.
The bill mentioned D-13, Block 4, Karachi Development Authority, Sch 5, Clifton, as the address, and was issued by the Pakistan Telecommunications Company Limited. The passport had a recent image of Dawood, which shows him now to be clean shaven and with a receding hairline.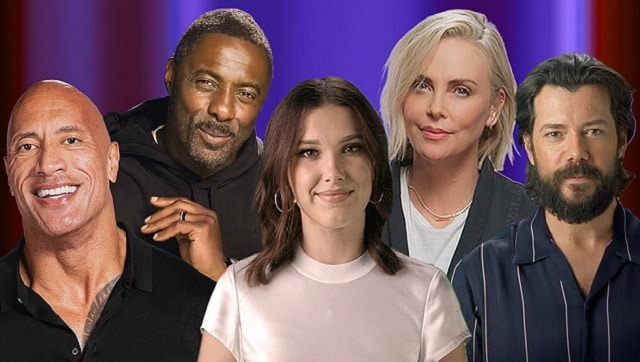 Entertainment
TUDUM: A Netflix Global Fan Event will be held on 25 September in a virtual format.
Entertainment
Don't Breathe 2, while preserving the bloodlust of the original, aspires to offer redemption to the antagonist, while also trying to be a character study for him.