David Headley 'critical after attack in US jail': All you need to know about 2008 Mumbai terror attack conspirator
Pakistani-American convict in the 2008 Mumbai terror attack case, David Headley, is reportedly battling for his life after being attacked by at a US jail.
David Coleman Headley, the Pakistani-American convict arrested for his involvement in the 2008 Mumbai terror attacks, is reportedly battling for his life after being attacked by inmates at a detention centre, media reports said on Monday, although US authorities have refused to comment on the reports.
"We are not able to locate information about this individual," the Metropolitan Correctional Centre in Chicago said in a brief email response to the Press Trust of India on Monday when asked about the incident.
According to some media reports, Headley was attacked on 8 July by two other inmates. The reports said he suffered serious injuries and was rushed to North Evanston hospital, where he was admitted to the critical care unit.
Who is Headley?
Headley, an American who admitted to scouting targets for the 2008 Mumbai attacks and later agreed to testify against the plotters to avoid the death penalty, was sentenced to 35 years in prison by a US court in 2013.
Headley had visited various Indian cities, including Mumbai, on a reconnaissance mission before the 26/11 attack. He was arrested in 2009.
The sentence, handed down by US District Judge Harry Leinenweber, was the maximum sought by federal prosecutors.
The attacks killed more than 160 people, including six Americans. Headley, a US citizen of Pakistani descent, admitted to videotaping the sites that were targeted by the Mumbai attackers.
He was arrested in 2009 and pleaded guilty to 12 charges, including conspiracy to bomb places of public use, commit murder and plotting an attack on a Danish newspaper.
After entering his plea in 2010, Headley cooperated with US investigators and foreign intelligence agencies to avoid the death penalty and extradition to India, Pakistan or Denmark, agreeing to testify in foreign judicial proceedings, the US government had said.
In a memorandum filed with Judge Leinenweber, the government had said: "... there is little question that life imprisonment would be an appropriate punishment for Headley's incredibly serious crimes but for the significant value provided by his immediate and extensive cooperation."
Headley had revealed more details about the 2008 attacks in a deposition, giving the names of the people involved in the attacks and the extent of their involvement. One of the names revealed in the deposition was of Tahawwur Hussain Rana — a Pakistani-Canadian member of Lashkar-e-Taiba (LeT).
In 2011, Rana was convicted by a United States jury and sentenced to 14 years in prison by US District Judge Harry Leinenweber for aiding the group that carried out the 26/11 terror attack.
Headley, who spent his childhood in Pakistan and whose father was Pakistani, changed his name in 2005 from Daood Gilani to ease his travels, "portraying himself in India as an American who was neither Muslim nor Pakistani".
Prosecutors have said he scouted several targets throughout India, including figures in Bollywood, India's movie industry. An excerpt from The Mind Of a Terrorist: The Strange Case of David Headley reveals that Headley had found more than 20 targets for terrorism in India, which he reported to Lashkar-e-Taiba. And he delivered roughly 50 hours' worth of video from Mumbai.
Beginning in 2002, he travelled three times to Lashkar camps to receive weapons training and learn survival skills and combat tactics, according to the plea agreement.
With inputs from PTI
World
The US Navy said in a statement the Arleigh Burke-class guided-missile destroyer USS Milius 'conducted a routine Taiwan Strait transit on Tuesday in accordance with international law'
India
Mann Ki Baat started on AIR from October 2014 and is broadcast in 21 regional languages, 31 local dialects and 16 foreign languages and is the most popular radio programme in India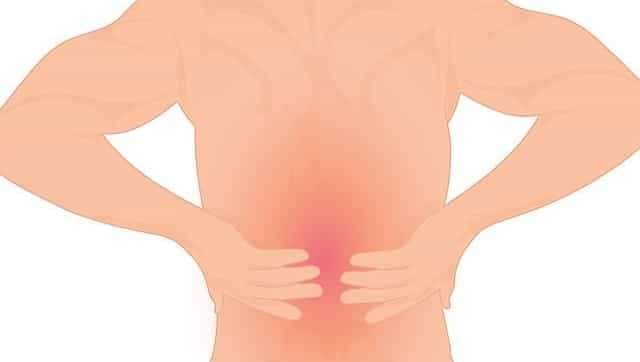 India
About 80 percent of population experience low back pain at some point in their lifetimes. It is the most common cause of job-related disability