Data suggests Centre's move to roll out sex offenders registry is ill-advised; move will only create more problems
India is not ready for a sex offenders registry because it seems to be violating more rights in the garb of protecting public safety.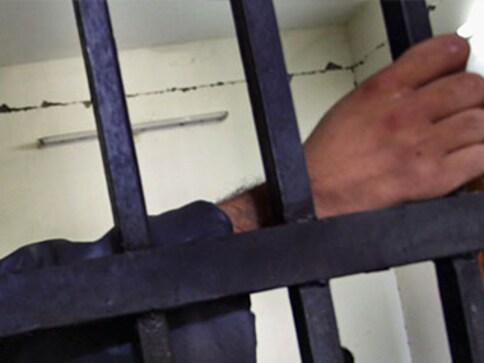 The Centre rolled out a National Sex Offenders Registry (NSOR) in a bid to curb and control the rising number of sexual crimes against women and children in the country. This registry will be a comprehensive database of sex offenders from across the nation, which will include names, addresses, fingerprints, photographs, DNA samples, and governmental identification information, including Aadhaar and PAN numbers of convicted offenders. The database will be maintained by the National Crime Records Bureau (NCRB), and will be made available to law enforcement purposes, such as investigation and employee verification. Maneka Gandhi from the Ministry of Women and Child Development was one of those who fervently demanded this mechanism, in the face of several incidents of sexual violence.
With this move, India joins the league of other countries, such as South Africa, Ireland, United Kingdom, United States of America, Canada, New Zealand, and Trinidad and Tobago, that maintain sex offenders' registries as a part of their criminal justice system. According to the NCRB, there has been a 12 percent rise in rapes in 2016, as compared to 2015 – about 38, 947 rape cases were registered in 2016, against 34,651 in 2015. The NCRB, as a part of its mandate, will be asked to collect information on more than 4.5 lakh cases from the past fifteen years, details of which shall be collected from jails across the country. The NSOR will use "severity of threat" to classify offenders into 'low danger', 'moderate danger' and 'high risk' or habitual offenders, whose details will remain in the system for 15 years, 25 years and lifetime respectively. Earlier this year, the government had also introduced a controversial Criminal Ordinance that allowed for death penalty as punishment for those convicted of raping children below 12 years.
The move has garnered a range of reactions from various stakeholders, including social workers, journalists and researchers. Some have called it a knee-jerk reaction to a very complicated issue, while others state that the SOR will be a step towards deterring offenders from crime. Enakshi Ganguly from HAQ: Centre for Child Rights calls it an example of the "politics of illusion" where the policy solution is more for the purposes of optics, rather than pushing for actual changes on the ground. The Print reports that Ranjana Kumari, Director of CSR, opines that the SOR is a welcome move, but the registry should be opened up to the public. In her opinion, "convicts should be named and shamed", and their names should be removed from the registry only after they have been reformed. India's SOR, unlike the US, where the SOR is managed by the Federal Bureau of Investigation (FBI), is not open to the public, and only to law enforcement. With the launch of the NSOR, the message of the government – much ahead of the elections - is clear: that the security and safety of women and children is its top priority. The government has also set up other mechanisms, including a National Mission for the Safety of Women, headed by the Union cabinet secretary, to take up tasks such as setting up of special fast track courts, providing medical and rehabilitation facilities to victims. But it is important to ask ourselves critical questions about the SOR – do we need it at all? How will the government manage sensitive data? And does it do a good job of preventing crime without violating rights?
The number one reason for SORs is to reduce recidivism, and to be able to track sex offenders after their release from prison so that public safety is maintained. However, research on the countries that current implement SORs indicates that there is no significant change in criminal monitoring that SORs add. In fact, SORs "do more harm than good". A report titled 'The Benefits and Detriments of Sex Offender Registries' by HAQ and Macquarie University analyzed that there's no evidence that there's a significant difference between recidivism for registered sex offenders versus those not on a registry. In fact, SORs may add to an increase in recidivism in other crimes, as offenders may feel isolated and deprived of opportunities and community.
A study on Sex Offender Recidivism conducted by the Canadian government looked at data from Canada, the UK, Wales and the US and found out "after 15 years, 73 percent of sexual offenders had not been charged with, or convicted of, another sexual offence." A US Justice Department study from 2008, that examined recidivism among sex offenders before and after the law requiring community notification, concluded that "Megan's Law showed no demonstrable effect in reducing sexual re-offences."
Overall, perspectives from other countries indicate that there is no real social transformation that happens when SORs are implemented. In fact, offenders suffer immense stigma and social isolation, in addition to having difficulty finding employment and housing options. It hinders the capacity of an offender to live a full life, often compelling an offender to commit other crimes to make a livelihood. SORs essentially add to the problem that they were made to resolve.
In India, the SOR would give rise to various issues. Firstly, something that the NCRB should have kept in mind is that a majority of perpetrators are known to or are relatives of the victim. A vast number of cases classified under crimes against women were reported under cruelty by husband or his relatives (32.6 percent), and in 94.6 percent of reported rape cases against women and children, the perpetrator was known to the victim. An SOR is only a registry and does not offer protection from perpetrators. In fact, an SOR may cause underreporting as survivors may not be open to talking about sexual violence by family members or acquaintances if there's lifelong stigma attached to such reporting.
Secondly, an SOR will be as good as its court machinery. NCRB data indicates that as of 2016, about 87.7 percent rape cases are still pending in court and among the ones disposed, only 25.5 percent cases have resulted in a conviction. Our court system is lackadaisical with sexual violence cases and there will be no respite with an SOR that is strapped on the back of a rickety criminal justice system.
Lastly, India's tryst with arbitrariness and prejudice would be strengthened with an SOR. At this point, communal issues run deep in India, and sexual violence cases are filed against men of one community by another in the background of the rhetoric of "love jihad". In all probability, the SOR will become a political tool for the persecution of religious and caste communities. We also live in times where corruption is an issue in law enforcement and the bureaucracy – how will this impact the SOR and its functioning? The SOR will also be violating the right to privacy of the convicted with all their sensitive data stored in the NSOR, and though it will only rest with the nodal agency, NCRB, several departments may have access to the data for investigation and allied purposes.
In my opinion, India is not ready for an SOR because it seems to be violating more rights in the garb of protecting public safety. An SOR is only a mechanism that can be moulded and shaped according to the system. An SOR only makes sense in a country where access to justice is possible for survivors and reintegration is a vision for offenders. India's criminal justice runs perfunctorily, at this juncture, with no higher aim of preventing violence. With the SOR, the Centre's concern is misplaced – it must look at putting in mechanisms that uphold justice and rights, instead of creating a resource-heavy registry that will create more problems than it will solve.
World
Li's visit is also crucial for Yoon's government as it wants to assure Beijing that its push to reinforce the U.S. alliance and participations in US-led regional initiatives won't target China, its biggest trading partner.
World
Jaishankar was responding to a question on inclusivity that is now being reflected in Indian democracy at a special book talk on "Modi@20: Dreams meet Delivery" organised by the IAAC in New York on Thursday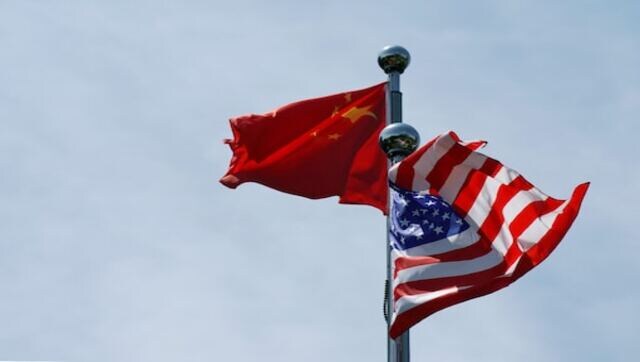 World
In an interview with CBS News, US President Joe Biden said a previous pledge to defend Taiwan in the event of an invasion, prompting China to respond that it would take any necessary measure to defend its sovereignty