Darjeeling unrest: GJM supporters march in processions as Bimal Gurung calls for protest
Supporters of the Gorkha Janmukti Morcha (GJM) marched in processions in the Darjeeling hills as the demand for 'Gorkhaland' entered the eleventh day
Darjeeling: Supporters of the Gorkha Janmukti Morcha (GJM) marched in processions in the Darjeeling hills as the indefinite strike demanding a separate state of 'Gorkhaland' entered the eleventh day on Sunday.
GJM supremo Bimal Gurung on Saturday night in a video message asked everyone to hit the streets and cautioned that some leaders from other parties might try to "betray" the Gorkhaland agitation.
"I urge everyone to hit the streets in protest. All leaders should hit the streets with workers and the common people. We are ready for talks only on the issue of
Gorkhaland, not on any alternative formula," Gurung said in a video message.
"Some leaders of different parties may betray our cause. Remember that one day, everyone has to die. Either my body will go home or I will return with Gorkhland," he said.
Except medicine shops, all other shops and markets, schools and colleges remained closed. Vehicles were also off the roads.
Internet services remained suspended for the eighth day.
Security forces have been patrolling the streets.
Elected members of the Gorkha Territorial Administration (GTA), belonging to the GJM which is leading the stir, have already resigned from the autonomous body.
The party has decided to burn copies of the GTA Accord, reached in 2011 between the Union home ministry, the West Bengal government and the GJM, on 26 and 27 June.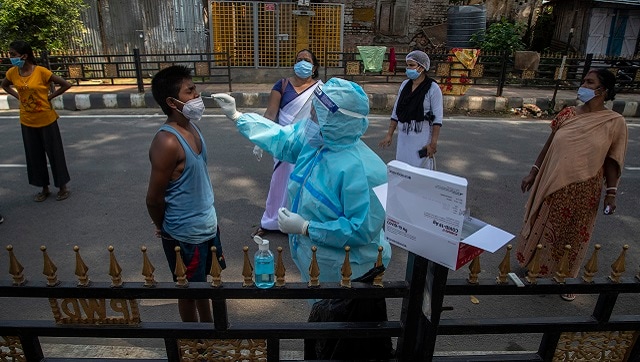 India
Meanwhile, the Archaeological Survey of India issued an order stating that all centrally protected monuments, museums and sites will reopen from 16 June
India
According to reports, bars and restaurants in the state can operate with 50 percent capacity from noon to 8 pm
India
If all traditions of propriety and administrative norms of propriety are sacrificed at the altar of legality, public administration will be seriously damaged