Darjeeling unrest: Fresh violence, arson after death of pro-Gorkhaland activist in police firing
Gorkha Janamukti Morcha (GJM) on Monday claimed that one of their activists was killed and few others injured in police firing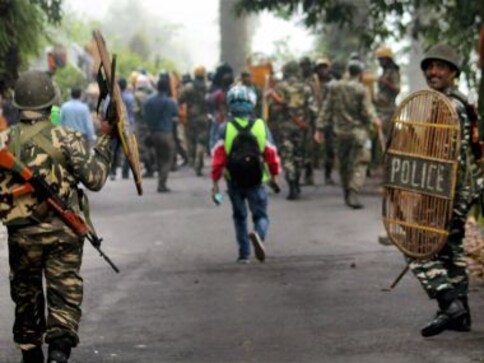 Darjeeling: Gorkha Janamukti Morcha (GJM) on Monday claimed that one of their activists was killed and few others injured in police firing during a clash between the Trinamool Congress cadres (TMC) and GJM supporters in Darjeeling.
Though the police confirmed that they received a dead body, they refused to divulge any information about the identity of the deceased or the reason of his death.
"Yes, we have received a dead body. However, who he is and how he died cannot be confirmed till the post mortem is done," district superintendent of police, Akhilesh Kumar Chaturvedi told IANS.
When asked if police opened fire on a mob in Mirik, the officer said, "We cannot say anything on this right now".
However, GJM leader Binay Tamang identified the deceased as Ashish Tamang, a resident of Darjeeling district's Magargunj.
"Ashish was shot in the chest by the police during a clash between GJM and TMC supporters in the area. Tamang was taken to a local health centre in Mirik where he was declared dead," Tamang told IANS.
According to Tamang, the clash between the activists of two parties started on late Monday afternoon after the locals demanded the seven Trinamool Congress members of Mirik municipality resign and work independently.
"When we took out a large rally in Mirik this afternoon, our activists were attacked and provoked by the state ruling party supporters. Nearly seven Trinamool Congress supporters got injured in the clash while one of our activists sustained serious injury inflicted by a Kukri (Nepalese knife)", Tamang claimed.
According to the sources, the clash became more violent after police rushed to the spot and charged tear gas shells to disperse the mob. The large crowd attacked the police and resorted to stone pelting.
"Police started tear gas shelling from around 8 pm near a market in Mirik. They also open fired at our activists. That is when Ashish got shot", Tamang added.
World
It occurred at a school shaken by frequent lockdowns and violence, including the recent killing outside the school of a classmate that prompted East High School students to march on the Colorado Capitol earlier this month
World
Law enforcement officials are bracing for protests and the possibility of violence after Trump called on his supporters to protest ahead of a possible indictment
Explainers
Countless American parents are left with having to comfort their children, all the while reeling from their own anguish and fear after the shooting at a school in Nashville