Darjeeling crisis: State authorities reject demands to restore internet; students unable to fill board exam forms
With class nine students being unable to fill up their board examination forms without internet, the Darjeeling teachers' association Monday met the district magistrate and sought restoration of its service today, but in vain
Darjeeling (West Bengal): With class nine students being unable to fill up their board examination forms without internet, the Darjeeling teachers' association Monday met the district magistrate and sought restoration of its service today, but in vain.
The authorities rejected the demand for restoration of internet services in the hills saying they would make special arrangements for students to go to Siliguri to fill up their forms.
The teachers' body took out a procession and met the district magistrate demanding restoration of the internet services saying class nine students were unable to fill up forms for their board examinations.
The demand was, however, turned down by the authorities on the grounds of persisting law and order problem in the hills, facing an indefinite shutdown for creation of a separate Gorkhaland for the last 40 days.
The internet services in Darjeeling had been suspended on 18 June.
"The teachers association members had come here to submit a memorandum (for restoring internet services) but we told them that internet cannot be selectively reopened. We told them that we will make special arrangements so that students can go to Siliguri to fill up their forms," a senior district official told PTI.
Meanwhile, there was no report of any untoward incident from the scenic hill town since last night.
The GJM's supporters took out rallies at Chowkbazar area during the day demanding Gorkhaland amidst patrolling by police and security forces.
Tight vigil was in place at all entry and exit routes. Except pharmacies, all other public service installations including shops, restaurants, hotels, schools and colleges have remained closed since imposition of the shutdown.
With food supply severely hit due to the ongoing shutdown, GJM activists and NGOs of the hills were seen distributing food items among the people.
The West Bengal director general of police and other senior state police officers who were scheduled to visit Darjeeling to assess the law and order situation did not visit the hills but held a meeting at Murti area of neighbouring Jalpaiguri district.
According to officials, the state government Sunday sealed the Siliguri-based office of a Nepali language satellite television channel alleging that it was promoting unrest. The administration had Sunday said the channel was promoting enmity between groups and encouraging violence and arson.
The allegations were, however, denied by the channel.
The GJM leadership has termed the move as "an effort to throttle the freedom of the press" and said it was an "emergency-like situation." "The state government is trying to throttle the freedom of press. This is nothing but imposition of emergency in the hills and depriving the people of their basic rights. The internet is banned for last 37 days and now this ban on the channel," GJM supremo Bimal Gurung said.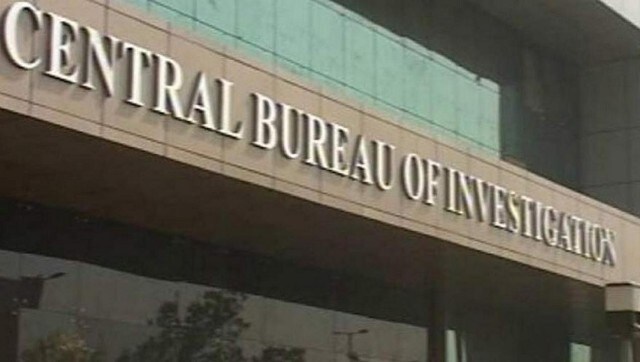 India
According to a CBI official, Adhikari may be asked questions related to various phone calls he had made from his mobile phone regarding his daughter's appointment in a government-aided school
Politics
His comment comes a day after Centre announced its decision to withdraw the notification capping jute prices at Rs 6,500 per quintal, a demand he and other industry stakeholders have been pressing for in the last few weeks
News & Analysis
Social media platforms have been a cess pool of vitriol, trolling and hostility, with a major chunk of it being targeted towards women and transgenders. Coto, a web3 based social media platform aims to change that and create a safe space for women and transgenders.