Dalits, Muslims in India need leaders who can champion their rights despite backlash from hegemonic forces
Leaders don't have to be Muslim or Dalit to espouse their cause. Perhaps, a true sign of democracy and progress in India would be a nationwide Hindu leader championing equality and rights for Muslims, or a Brahmin leader fighting to abolish the caste system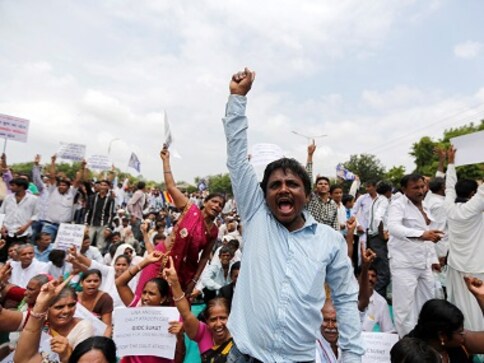 On 2 April, several parts of the country witnessed "Bharat Bandh" spearheaded by Dalit organisations in response to the 20 March Supreme Court order that banned automatic arrests and registration of criminal cases under the Scheduled Castes and Scheduled Tribes (Prevention of Atrocities) Act, 1989. Dalit and tribal communities have historically been marginalised and oppressed due to their social location in the rigidly stratified caste system, which remains rampant even today.
This marginalisation has been exacerbated in recent times, as is evident in the burgeoning incidents of lynchings and violence against Dalit communities, and an increasing number of protests as an expression of their anger and frustration. Over the last few years, the government has communicated to them through their policies, and their lack of action in the face of the unprovoked spate of violence against them across the country, that they are second-class citizens.
This seems to be a trend with other marginalised communities as well. This dangerous political agenda seeks to detach the identity of a Muslim individual from that of an Indian, attempting to marginalise them from feeling any belongingness in the country. Having found them (Muslims) increasingly alienated, the newfound target of the party in power seems to be the Dalit.
What every community needs is a strong, nationwide, credible leadership to pioneer their cause, bring them into the mainstream and help them take ownership of the rights they are entitled to. The United States is the best example of this kind of leadership.
The US has had a prolonged and painful history of violence, discrimination, and segregation, and a civil war based on slavery. The institution of slavery was as entrenched, widespread and oppressive as the caste system in India.
While India was constitutionally ahead of the US, having granted equal rights to all citizens in 1950 when the Constitution came into force, the establishment of equal rights (including suffrage) in the US as a consequence of the Civil Rights Movement in the 1950s and 60s were all-encompassing and non-negotiable.
This movement witnessed the emergence of a full spectrum of leaders espousing various ideologies — from the Gandhian Martin Luther King Jr to the militant Black Panther Party. Slavery and segregation-based oppression caused untold damage to the country, reverberations of which can be felt even today. However, strong affirmative action and political and legislative reinforcement of equal rights led the US to elect its first black president who was in power for two consecutive terms. I do believe that the US has been able to realise its potential of being a free and equal country, not just in terms of tackling prejudice and bias in individual interactions, but also in terms of how institutions function.
Clearly, simply passing laws is not enough — they must percolate to alter the character of institutions, the police, political parties, bureaucrats and the like to make them inclusive and unbiased.
The turning point, where laws are transformed into real change, is strong leadership. While it is imperative that we have adequate representation of minority communities in positions of power, leaders don't have to be Muslim or Dalit to espouse their cause. Perhaps, a true sign of democracy and progress would be a nationwide Hindu leader championing equality and rights for Muslims, or a Brahmin leader fighting to abolish the caste system.
This kind of leadership must be credible, and it has to maintain a fine balance between being political in certain issues and apolitical with regard to others. Leadership doesn't have to be a person — it can simply be an idea. Most importantly, for leadership to be truly effective, it must come from a diverse spectrum of individuals and communities.
For instance, when Marlon Brando won the Oscar for his performance in The Godfather, he sent Sacheen Littlefeather, an American actress and a civil rights activist for native Americans, o decline the award and make a speech as a protest against the representation of aboriginals in popular culture and their treatment by the film industry. It is this kind of protest and leadership that makes a country a true leader. There is scarcely anyone from the private sector or the entertainment industry in India who has condemned or even taken action against Dalit atrocities.
Leadership, then, is about consciously placing yourself in an inconvenient position, despite the risk and the backlash you might face from hegemonic forces. Leadership is having a lot to lose, but taking a stance for justice anyway. Precedent and history would suggest that it is the only way to get things done, to reclaim the rights of traditionally disenfranchised communities, and to foster real change in society.
Find latest and upcoming tech gadgets online on Tech2 Gadgets. Get technology news, gadgets reviews & ratings. Popular gadgets including laptop, tablet and mobile specifications, features, prices, comparison.
India
The Rajasthan chief minister's remarks followed announcements by BJP-led governments in Uttar Pradesh, Haryana, and Madhya Pradesh that they are considering to enact a law against inter-faith marriages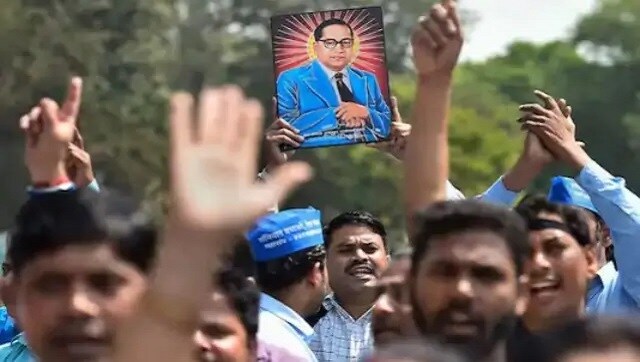 India
Creating economic resources and social unification for the oppressed sections of society will help in flattening the brahmanical hegemonic theory of caste and merit.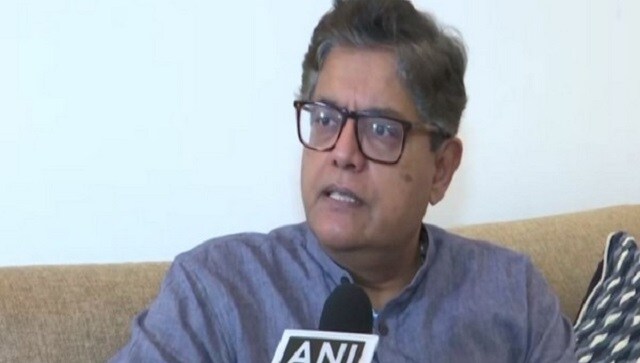 India
The land, which belonged to at least 22 Scheduled Caste persons, was sold to a "sham purchaser" — an employee of the Pandas' company, as per the FIR