Dalit leader's head skin peeled off for wearing turban by 3 from Gurjar community in Madhya Pradesh; cops register case
A Dalit leader's head was allegedly peeled off by three men from the Gurjar community. The incident took place on 3 September in Mahoba village, about 50 kilometres from here, police said.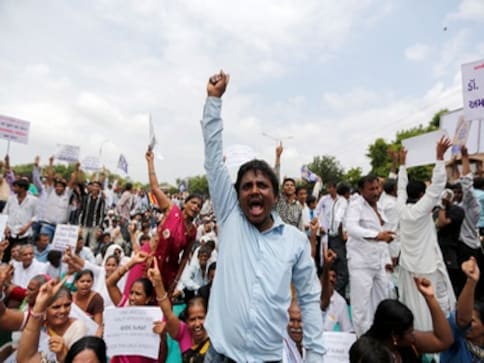 Shivpuri: A Dalit leader from a village in Madhya Pradesh's Shivpuri district is battling for life after his scalp was allegedly ripped off with a knife by three men of the Gurjar community, police said on Tuesday.
Sardar Singh Jatav, 45, a Bahujan Samaj Party (BSP) worker, was scalped because he was wearing a turban, the party has alleged. The incident took place on 3 September in Mahoba village, about 50 kilometres from here, police said.  Police registered a case against three persons on Tuesday and is investigating the matter, an official said.
The three men allegedly called Jatav to the residence of Surendra Gurjar, one of those accused, on some pretext. They abused him and then peeled off his scalp using a knife, the official said.  "Jatav alleged in his statement that Gurjar and two others removed the skin of his head with a knife," said Narwar police station in-charge Badam Singh Yadav. Jatav was seriously injured in the attack and is undergoing treatment at a hospital in Gwalior, he further said.
No arrests have been made so far and efforts are on to trace the accused, Yadav added. A case of attempt to murder was registered against the three men under relevant sections of the IPC and the Scheduled Caste and Scheduled Tribes (Prevention of Atrocities) Act, he said.
Shivpuri district BSP president Dayashankar Gautam claimed on Monday that Jatav was attacked for "wearing a turban". He claimed the accused tied up Jatav, who always wore a blue turban, after he reached Gurjar's residence and thrashed him. They took objection to Jatav wearing the turban.Gautam claimed that the accused allowed Jatav to go after a while.
He alleged that the police initially refused to accept Jatav's complaint against the Gurjars. A delegation of the BSP submitted a memorandum to Shivpuri superintendent of police on Monday.
India
The eight cheetahs were translocated from the African country on September 17 as part of an ambitious reintroduction project of the species. They were released into the quarantine zone by Prime Minister Narendra Modi
Explainers
Lalit Patidar, 17, from Nandleta village, said he was diagnosed with the condition at the age of six. Less than 50 cases of hypertrichosis have been recorded since it was first documented in 1648
India
The Van Vihar National Park management said it was already investigating the incident. It added that such acts are punishable under the Wildlife Protection Act