Yogi Adityanath says BJP is not anti-Dalit after Dalit lawyers 'purify' Ambedkar statue garlanded by party leader
Advocates Praveen Bharati and Sunil Kumar, who lead the group of lawyers, said that Dalits in Uttar Pradesh have been targeted a lot under the BJP regime
Addressing the Bharatiya Janata Party's working committee meeting in Meerut, Uttar Pradesh chief minister Yogi Adityanath said that the BJP was not anti-Dalit, as alleged by some people.
"I want to ask the people who termed our government anti-Dalit that why homes were not given to Dalit before our government came to power. Why didn't Dalits get the benefit of government schemes," Adityanath said in his address.
His comments come only a day after a group of Dalit advocates 'purified' a statue of Bheem Rao Ambedkar in Meerut after it was garlanded by Uttar Pradesh BJP's general secretary Sunil Bansal. The lawyers had alleged that the BJP is two-faced and uses Ambedkar's name to gain Dalit votes, while atrocities against the community have increased under its rule.
After 'purifying' the statue with milk and water from the river Ganga, the group of lawyers said that this was done to expose the game of BJP, which on one side, says that it is working for the betterment of Dalits, while the community has suffered the most under the BJP regime.
Advocates Praveen Bharati and Sunil Kumar, who led the group of Dalit lawyers, said that Dalits in Uttar Pradesh have been targeted a lot under the BJP regime.
"From Saharanpur clashes to Bharat Bandh, it is only the Dalits who have suffered. Even the children of Dalits were jailed for no reason. Chandrashekhar is still in the jail," Kumar said, talking about the Bhim Army chief who has been imprisoned in the Saharanpur jail since he was arrested on 9 June last year in Dalhousie, Himachal Pradesh.
"They have a dual faced strategy for us. We are untouchables for them when there is no election and we become their own when the elections are near," he said.
He added that until recently, the statues of Babasaheb Bheem Rao Ambedkar were being vandalised and painted in saffron colour in the state. Now suddenly, the BJP has started taking an interest in Ambedkar because it wants to gain votes from the Dalit community in the coming elections, he said.
However, Chandra Mohan, the Uttar Pradesh BJP spokesperson, said that this was an attempt to malign the BJP's image and the Dalit advocates were acting on the behest of Opposition parties.
"Our party, from day one, has been working for Dalits. Prime Minister Narendra Modi has also been stressing upon the need for upliftment of the Dalit community. The prime minister even named Baba Saheb a national icon but the Opposition in Uttar Pradesh is unable to digest the popularity of BJP and now it has started to indulge in such kind of activities," Mohan said.
It may be noted that Uttar Pradesh BJP's two-day long working committee meeting to chart out the strategy for 2019 Parliamentary elections is underway in Meerut. Senior leaders like Rajnath Singh, MP Satish Mahana, Chief Minister Adityanath, and Deputy Chief Minister Dinesh Sharma are present in Meerut. BJP national president Amit Shah is also expected to arrive on Sunday.
District Senior Superintendent of Police Rajesh Kumar said that they have yet not received any complaint regarding the 'purification' of the statue by the Dalit advocates and the police will consider taking an action only after someone registers a complaint. Several Ambedkar statues were vandalised in past few months in Uttar Pradesh.
With inputs from Kamal Bhargava, 101Reporters.com
Find latest and upcoming tech gadgets online on Tech2 Gadgets. Get technology news, gadgets reviews & ratings. Popular gadgets including laptop, tablet and mobile specifications, features, prices, comparison.
India
Singh, who was in New Delhi on Friday, said he will visit Lucknow on 20 September and surrender himself to the Uttar Pradesh Police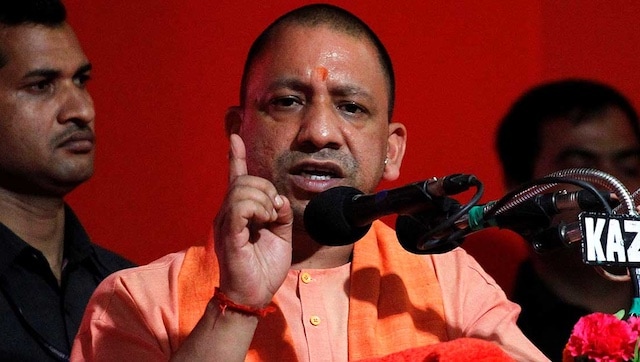 India
Officials said that this is a 'dream project' of CM Adityanath. "The basis of this force is an order of the High Court, which had ordered that there should be a specialised force for civil courts. In all, there will be 9,919 personnel in the force," officials said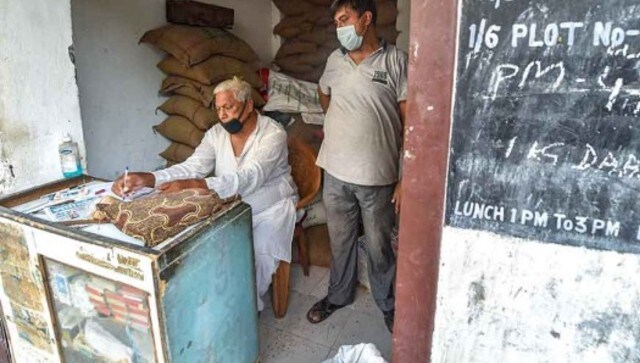 India
The large backlog of pending ration card applications and the return of more than 30 lakh migrant workers to Uttar Pradesh during the COVID-19-induced lockdown is a worrying combination, especially when many have lost their means of livelihood