Dalai Lama's 'Thank You India' event: Govt must rise above geopolitics, honour Tibetan contribution to the world
Indian people, along with the rest of the world, need to thank the people of Tibet for being inspiring exemplars and honour their contributions to the world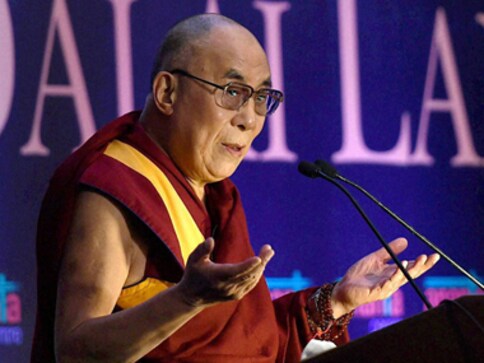 On 31 March, the Central Tibetan Administration will hold events in Dharamshala to thank India for being a gracious host to the exiled Tibetans over the last 60 years. The complexities of geopolitics have caused the Indian government to withdraw from participating in these celebrations – to avoid Chinese ire.
Ironically, it is the Indian people, along with the rest of the world, who need to thank the Tibetans. What is at stake here is not merely the fate of the Tibetan people, and their culture, but what they have gifted the contemporary world – a humane paradigm of power and creative ways of redefining both the 'modern' and the 'traditional'. 
In October 1998, on the banks of the river Ganga in Varanasi, hundreds of scholars, activists and craftsmen from across India had gathered for the third Congress on Traditional Sciences and Technologies of India. This event was a culmination of over two decades of dedicated enquiry by a Chennai-based group known as Patriotic and People-oriented Science and Technology (PPST).
Over four days, this event provided a platform for the creative and critical exploration of the Indian subcontinent's pre-modern systems of knowledge and their continuing relevance in our times. Samdhong Rinpoche, who at that time was heading the Central Institute of Higher Tibetan Studies in Sarnath, was a co-chair of the event.
It was the Rinpoche, later prime minister of the Tibetan government in exile, who captured the crux of the cultural, economic and technological challenge of our times.
It does not matter whether a technology or social-cultural practice is modern or traditional, the Rinpoche said in his inaugural address. What matters is whether it conforms to 'dharma' – which means righteousness in the form of holistic and humane values, not religion as a sect or identity.
In saying this, the Rinpoche was conveying the essence of what has been the exiled Tibetans' unique contribution to the contemporary world.
Even though their efforts to reach out to the Chinese government with love and compassion have failed, the leadership of the exiled Tibetans is devoid of bitterness. Yes, there are reports of unrest among young Tibetans who question the efficacy of non-violence and stray incidents of violence during protests but, by and large, the movement for autonomy for the Tibetan people remains remarkably non-violent.
In an interview given to News18 on 10 March this year, the Dalai Lama said that he feels compassion for the Chinese authorities because they are driven by negative emotions. When asked why he feels this way even though the Chinese hate him, he said: "They are narrow-minded and short-sighted. I feel pity for the Chinese."
He went on to explain why it is possible to actually live this philosophy despite 60 years of being exiled from his beloved homeland. As a practitioner of karuna (compassion), he said, "I make no distinction between my nation and other nations. My aim is to prompt a sense of oneness among human beings. In my meditation, I visualise Chinese officials and I take their suspicion and hatred and give them love and compassion."
This moral commitment and spiritual practice tend to appear out of place in the corridors of power, be it Delhi, Beijing or Washington. And yet, it is also impossible to ignore.
That is why even the Tibetans' plans for functions to thank the Indian government and Indian people became a big enough issue in the fraught equation between India and China.
The Tibetan exiles' journey over the last 60 years is as much an inspiration for individuals across the world as it is an affront to those wedded to the dominant paradigm of power – in which there is unabashed manipulation of religious and ethnic identities.
Here is a theocracy that within one generation has persuaded its people to make a transition from rule by religious heads to a democratically elected body. Lobsang Sangay, the current prime minister of the Tibetan government in exile, was born in India in 1968 and is a lawyer by training, not a monk or religious scholar.
The Dalai Lama, traditionally the unchallenged leader of the Tibetans, has not only led this transition but also reached out to all religions of the world in friendship. He has done this partly by distinguishing Buddhism as a religion from the universal insights of Buddhist traditions. This most notably pertains to what the Dalai Lama calls 'emotional hygiene' – namely the ability to process and overcome the negative emotions of hate, anger, jealousy.
Above all, the Tibetans have been exemplars in how to be deeply anchored in traditional knowledge and wisdom while also embracing modern knowledge. Children of the Tibetan exiles grow up being trained simultaneously in both the old and the new.
This makes the Tibetan exiles a beacon in dark times when, globally, there is a proliferation of narrow and sectarian religious identity – often based on false or distorted claims about ancient achievements or 'wisdom'.
The Tibetan contribution is all the more significant because it is utterly unrelated to the European variety of liberalism which equates secularism with atheism or complete rejection of any religious identity.
This is the crux of the challenge before Indian civil society today – how to create a narrative on tradition and modernity that is based on an open-minded rather than obscurantist exploration of both. In the past, some efforts in this sphere, notably the now defunct PPST, have foundered.
One way to renew this endeavour is to study the Tibetans achievements more closely. We could start by finding diverse ways to convey to the Tibetans that it is the Indian people who owe them thanks for being inspiring exemplars.
Find latest and upcoming tech gadgets online on Tech2 Gadgets. Get technology news, gadgets reviews & ratings. Popular gadgets including laptop, tablet and mobile specifications, features, prices, comparison.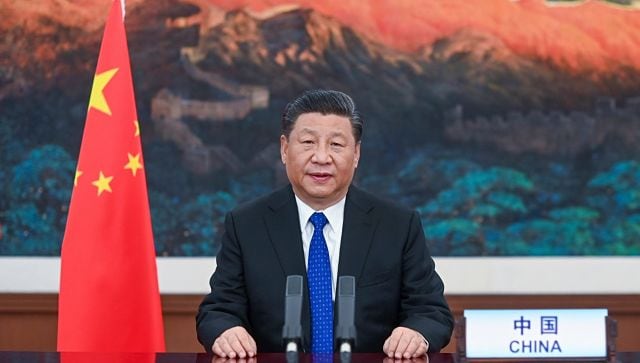 India
The white paper showed that China would focus on cyber and space warfare and joint military operation; develop "long-range, precise, smart, stealthy and unmanned weapons"; and prioritise local and informationisation wars as "in the foreseeable future, a world war is unlikely"
World
Azar's will be the highest-level visit by a US Cabinet official since the break in diplomatic ties between Washington and Taipei in 1979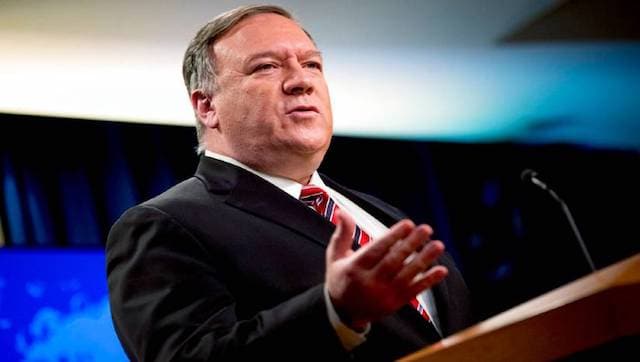 World
Pompeo's remarks followed reports that Microsoft is in advanced talks to buy the US operations of TikTok