Dalai Lama launches 'Happiness Curriculum' for Delhi govt schools, to include meditation, value education till Class 8
The Dalai Lama called for revival of the ancient Indian knowledge in the country of its origin and its subsequent spread across the world.
New Delhi: The Delhi government on Monday launched 'Happiness Curriculum' for its school students, with the Dalai Lama gracing the occasion and saying that India can lead the world by uniting modern and ancient knowledge and help it overcome "negative emotions" of the mankind.
Launching the curriculum for students from class nursery to class VIII, Delhi chief minister Arvind Kejriwal termed the occasion "historical."
Congratulating Delhi government for its initiative to include 'Happiness curriculum' in its schools, the Dalai Lama said "only India has the ability to combine modern education with ancient knowledge which is necessary for fulfilment of human emotions." He said such a combination will pave way for physical and mental well being, solving troubles caused due to negative and destructive emotions like anger, hatred and jealousy.
The Dalai Lama called for revival of the ancient Indian knowledge in the country of its origin and its subsequent spread across the world including the countries following Buddhism. "By reviving this ancient knowledge, India can become the modern Guru," he said.
Addressing the gathering, Kejriwal termed the 'Happiness curriculum' launched on Monday as the third stage of reforms in education sector initiated by his government after focusing on infrastructure development and motivation of teachers at the government schools. "Education is our topmost priorities. The Centre and other state governments should give one year, focussing on education at a war footing," he said.
The chief minister also said that there was a need to "overhaul" the present education system that has not been able to produce "good human being" and added that 'Happiness Curriculum' was a "solid step" towards this aim.
Deputy Chief Minister and in charge of education department of Delhi government, Manish Sisodia, who conceived the curriculum, asserted that the experiment might one day spread across the country and the world as well.
He said that the curriculum will involve a 'Happiness' period of 45 minutes for all students studying in class nursery up to class VIII at each Delhi government school. Each class will begin with a five minute meditation practice. "The effect of this involving 10 lakh students and around 50,000 teachers can be imagined. It is our belief that the modern day problems like terrorism, corruption and and pollution can be solved through schools and a human centric education," Sisodia said.
The 'Happiness Curriculum' including meditation, value education, and mental exercises, was designed and prepared by a team of 40 Delhi government teachers, educators and volunteers over a period of six months, he said.
The ministers of Delhi government, besides a large number of teachers and officials of education directorate of Delhi government attended the function.
Find latest and upcoming tech gadgets online on Tech2 Gadgets. Get technology news, gadgets reviews & ratings. Popular gadgets including laptop, tablet and mobile specifications, features, prices, comparison.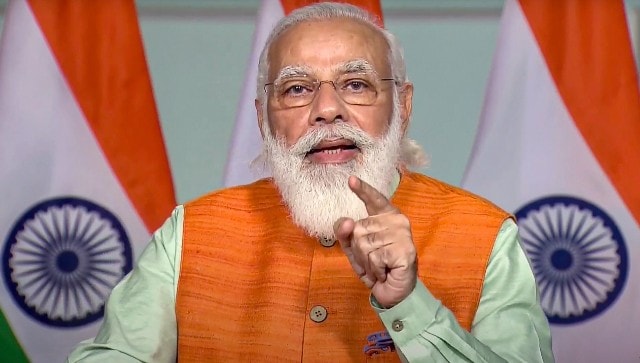 World
In the summit, Modi announced a contribution of $1 million to COVID-19 ASEAN Response Fund and stressed on leveraging strong ties between the two sides in the battle against the pandemic
Politics
Khurshid, in a Facebook post, said if the mood of the electorate is resistant to the liberal values the party has espoused and cherished, it should be prepared for a long struggle rather than look for short cuts to get back into power
India
Candidates who qualify the Institute of National Importance Combined Entrance Test will be eligible for admission to various postgraduate courses in medicine and surgery at prominent government medical institutes such as AIIMS, JIPMER, PGIMER and NIMHANS