Daily Bulletin: Shashi Tharoor calls PM Narendra Modi 'hero on white stallion'; security heightened at Sabarimala; day's top stories
Today's top stories: Florida police identify the Florida yoga studio shooter as Scott Paul Beierle; Asia Bibi's husband calls for her protection in jail; Shashi Tharoor says Narendra Modi a 'hero on a white stallion with an upraised sword in his hand'; and more
Modi 'hero on a white stallion', says Shashi Tharoor
Congress MP Shashi Tharoor Saturday mocked Prime Minister Narendra Modi, calling him a "hero on a white stallion with an upraised sword in his hand". Tharoor had waded into a controversy at the Bangalore Literature Festival on 28 October by claiming that an unnamed RSS leader had compared Modi to "a scorpion sitting on a Shivling" and "you cannot remove him with your hand and you cannot hit it with a chappal either". A criminal defamation complaint had been filed against him in a Delhi court earlier in the day for his "scorpion" remark.
Tharoor again took a swipe at the prime minister, calling him "a hero on a white stallion with an upraised sword in his hand saying I know all the answers".
"Modi is a one-man government and everybody dancing to what he says," he said at an event organised by an industry body, adding India now has the "most centralised PMO" in history. "Every decision is taken by the PMO (prime minister's office). Every file has to be sent to the PMO for approval," he claimed.
Florida yoga studio shooter posted racist, misogynistic videos
A military veteran and former teacher who railed at women and blacks in a series of poorly lit videos, on Friday shot two women to death and wounded five other people at a Florida yoga studio before killing himself.
Details about 40-year-old Scott Paul Beierle began to emerge in the hours after, including that he had once been banned from FSU's campus and had been arrested twice for grabbing women even though the charges were ultimately dropped.
Beierle, who had moved to the central Florida town of Deltona after getting a graduate degree from FSU, also appear to have posted a series of videos on YouTube in 2014 where he called women "whores" if they dated black men, said many black women were "disgusting" and described himself as a misogynist.
He said that promiscuous women deserved to be crucified and he suggested putting up landmines to keep people from crossing into the US from Mexico. The existence of the videos was first reported by BuzzFeed.
China, Pakistan sign 16 agreements; Beijing to give Islamabad $6 billion
During Pakistan prime minister Imran Khan's maiden visit to China, officials of both the sides signed 16 agreements mainly relating to poverty alleviation in Pakistan, strengthening cooperation in agriculture and industrial sectors and technical training.
Khan, who is in Beijing as the two countries grapple to iron out differences over the multi-billion-dollar China-Pakistan Economic Corridor (CPEC) and Islamabad approaching 'friendly nations' to avoid a tough IMF bailout package.
Khan wants to minimise IMF loans fearing stringent conditions and scrutiny of the CPEC projects.
China has not confirmed reports that it would provide $6 billion to Pakistan. Vice Foreign Minister Kong Xuanyou, who briefed the media after Li-Khan talks, said China will provide "necessary support" to Pakistan to tide over the present financial crisis but declined to reveal the amount.
Madhya Pradesh polls: Congress releases first list of candidates
The Congress on Saturday released its first list of candidates, 155 in total, for the Madhya Pradesh Assembly polls, and the nominees included Ajay Singh, the Leader of Opposition in the state, and former Union minister Suresh Pachouri.
The party has also fielded former chief minister Digvijaya Singh's son Jaivardhan Singh and brother Lakshman Singh from Raghogarh and Chachoura seats, respectively. Ajay Singh, son of former chief minister late Arjun Singh, will contest from Chruhat.
Polls for the 230-member assembly are scheduled for 28 November. The BJP, which is in power in the state since 2003, had released its first list of 177 candidates on Friday.
Security increased at Sabarimala ahead of opening day tomorrow
Kerala's Sabarimala town, where the famed Lord Ayyappa shrine is located came under complete police control on Saturday and will remain until midnight on 6 November, ahead of its day-long opening on 5 November, a senior official said.
According to Pathanamthitta district Superintendent of Police T Narayanan, 1,500 police officials have been deployed in the temple town.
According to the police, no one is allowed to remain in the pathway that leads to the temple, right from the Pamba base camp and also in the areas closer to the sanctum sanctorum of the temple.
Punjab CM orders transfers of teachers accused of stripping female students to check for sanitary pads
Punjab chief minister Captain Amarinder Singh on Saturday directed to transfer the teachers of a government school in state's Fazilka district, who were accused of allegedly stripping girl students after the discovery of a sanitary pad in the school's toilet.
The Punjab chief minister has ordered the state Education Department Secretary, Krishan Kumar to initiate an inquiry into the incident.
The chief minister directed Kumar to complete the investigation by Monday and take necessary action.
NID senior faculty Krishnesh Mehta sacked over #MeToo allegations
Premier design institute National Institute of Design (NID) has also been hit by #MeToo wave. On Saturday, the institute's senior faculty member Krishnesh Mehta was asked to leave after an enquiry committee found substance in allegations of sexual misconduct.
A group of students had alleged "undesirable and out of syllabus references to sexuality and sexual relations and behaviour" by him. Mehta had been a faculty member of interdisciplinary studies and industrial design for the last 25 years. He has also been barred from entering any of the NID campuses.
Ex-SC judge says government can bring in law for Ram Temple construction
The government could bring a law for the construction of a Ram temple in Ayodhya even when the dispute is before the Supreme Court, as there have been instances of the court's decisions being scuttled by the legislative process, former Supreme Court judge Jasti Chelameswar said on Friday.
His comments came when the clamour for the enactment of a law to pave the way for the construction of the Ram temple in Ayodhya was growing within the Sangh Parivar.
Justice (retired) Chelameswar was speaking at an interactive session hosted by the All India Professionals Congress, an organisation affiliated to the Congress party.
Nearly Rs 600 crore spent on 2.0: Rajinikanth
The trailer of superstar Rajinikanth's forthcoming multilingual science-fiction action drama 2.0 was unveiled on Saturday. A sequel to Shankar's 2010 blockbuster Enthiran, 2.0 has been produced by Lyca Productions and is gearing for release on 29 November.
Speaking at the trailer launch, Rajinikanth said the film has been made on a lavish budget of nearly Rs. 600 crore. "Mark my words, the film will be a super hit. Advance wishes to Shankar and Lyca Productions. Nearly Rs. 600 crore has been spent on the film. The film wouldn't have been possible without the support of Lyca," Rajinikanth said.
India vs West Indies, 1st T20I: Rohit Sharma to lead India
In the absence of Virat Kohli, Rohit Sharma will lead India against the West Indies in the first of the three T20 Internationals at the Eden Gardens stadium in Kolkata on Sunday. India won the ODI series 3-1 against the visitors and would look to continue the dominance in the T20Is.
Also, the Indian side will turn up at Eden Gardens without MS Dhoni in the playing XI as he was left out of India's squad for this series and more significantly, India's tour of Australia.
Find latest and upcoming tech gadgets online on Tech2 Gadgets. Get technology news, gadgets reviews & ratings. Popular gadgets including laptop, tablet and mobile specifications, features, prices, comparison.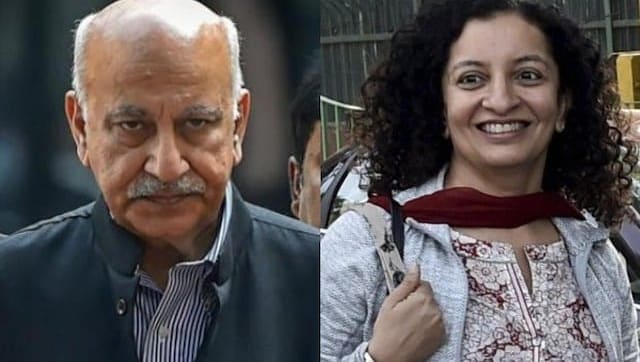 India
Akbar's legal representative Senior Advocate Geeta Luthra said there was no public interest in Ramani's allegation. "It is vindictive and actuated out of malice. The fact is you can just spoil a person's reputation."
India
Rahul said the Centre is is under the impression that they can 'destroy the cultures of this country', but he came to Madurai to send a message that nobody can suppress Tamil spirit
Politics
The All Assam Students' Union (AASU) staged sit-in demonstrations across the state with black clothes tied to their face during the prime minister's visit to Sivasagar to distribute land 'pattas'